The Most Versatile ERP and CRM
Considering Microsoft as a potential solution? We can help evaluate and implement
Highly Customizable, Vibrant Ecosystem, and Microsoft Look-and-Feel
Microsoft Dynamics products have the third largest market share in the ERP segment. These products are especially suitable for companies that might have internal capabilities on the Microsoft stack. And for industries that might perform heavy development on top of the core platform. Microsoft Dynamics products are especially successful in industries such as non-profit, public sector, architectural, and engineering firms: The companies with an overlap in project management and manufacturing.
Want to learn more about why independent ERP consultants have a higher success rate with Microsoft Dynamics ERP implementation projects?
This is where Microsoft Dynamics really shines
Microsoft Dynamics products are highly technical in nature and designed from the perspective of developers. Even the security roles and access permissions might come across as technical. And maybe harder to translate into the business personas, which might be a need for many industries where SOX compliance may be a need. However, the products are highly customizable, with the capabilities of integrating with other Microsoft products such as Microsoft Azure and DevOps pipelines.
Have a follow-up question or comment on Microsoft Dynamics's core strengths?
This is where Microsoft Dynamics struggles
Microsoft Dynamics' primary weakness is that its products are designed for pure-play industries. The companies that might have multiple business models such as manufacturing and distribution or manufacturing and construction might struggle in finding products that might be equally good for both industries. Also, each of the Microsoft dynamics products uses a different underlying technology. And because of this reason, there is no clear migration path among product lines.
Have a follow-up question on Microsoft Dynamics' Weaknesses?
Our Microsoft Dynamics Videos and Reviews
We help select And Implement
Microsoft has many different products, with some already rearchitected for the cloud, while others are still being supported and sold with an announced sunset date. The only cloud products that Microsoft has a clear roadmap for are F&O (AX), Business Central (NAV), and CRM. The other products such as GP and SL are available through the single-tenant cloud or in the partners' infrastructure.

Microsoft Dynamics 365 Finance and Operations (AX)
Microsoft Dynamics 365 Finance and Operations product targets businesses with more than 10 entities and over $1B in revenue. This product has deep manufacturing and supply chain capabilities accommodating various product types and business models. And would not require as many add-ons as their smaller counterparts. But maybe more expensive than the smaller products.

Microsoft Dynamics 365 GP
Microsoft Dynamics 365 GP is the legacy product primarily distributed as a desktop application with a single tenant. The product has deep financial and procurement capabilities, similar to NAV. Due to the overlapping nature of this product with Business Central, Microsoft may not choose to rearchitect the product.

Microsoft Dynamics 365 Business Central (NAV)
Microsoft Dynamics 365 Business Central product is the cloud variant of the old NAV product. And it targets smaller businesses with less than $1B in revenue and less than 10 entities. The product has depth in FMCG distribution, project management, and the public sector. The companies that primarily use an ERP system for their accounting and procurement are likely to benefit the most from this product.

Microsoft Dynamics 365 SL
Microsoft Dynamics SL is the legacy product primarily distributed as a desktop application with industries in the construction, professional services, and architectural firms. It has financial workflows tailored to those companies and has deeper multi-entity capabilities, typically not found in products primarily targeted at product-centric industries.

Microsoft Dynamics 365 CRM
Microsoft Dynamics 365 CRM is one of the most adopted CRM systems after Salesforce. It has a vibrant ecosystem of app partners. The partners that augment its technical capabilities with use cases such as telephony integration or marketing automation. The product also has a rich data model that can support complex CRM workflows. These workflows typically require tighter data integrity with their sales operations in product-centric industries.
We are your one-stop shop for all your Microsoft Dynamics ERP needs, whether you need assistance in evaluating Microsoft Dynamics's capabilities, implementing it as per your business requirements, or extending its capabilities.
Check our popular Microsoft Dynamics blogs
Microsoft Dynamics products provide last-mile functionality out-of-the-box for several industries including Architectural, Engineering, Non-profit, Logistics, Media, Healthcare, Oil and Gas, and Telecom.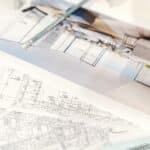 Architecture and Engineering
Architecture and engineering firms typically sit at the intersection where they might have deep project management workflows and collaborative workflows at the site, manufacturing, and procurement capabilities. They might also require a series of approvals at each step of the process. This helps avoid the cost and budget overruns with the projects. Microsoft products are really strong with these capabilities.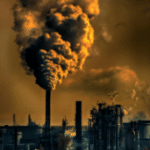 Oil and Gas
Oil and Gas is another vertical that requires customizations due to the unique joint-venture billing requirements. This vertical might also require depth in procurement, finance, and multi-entity functionality. Finally, the oil and gas business model is primarily project-based where each project may have its own entity. And for these use cases, Microsoft products are uniquely suitable.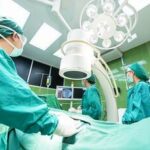 Healthcare
Healthcare companies are likely to have proprietary applications to manage their operational workflows while using ERP only for their finance processes. These companies might also require customizations on top of the existing applications to accommodate reporting and compliance needs, unique to these companies and industries. And because of this, Microsoft products are ideally suited for these companies.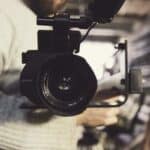 Media
Media companies are likely to have their own internal assets and custom apps that might drive how they bill their customers. For example, they might have a need for heavy subscription billing and controlled release of digital products. Because of these custom integration and workflow needs, Microsoft products are ideal for such companies.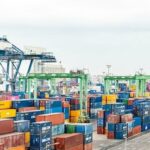 Logistics and Transportation
Logistics and Transporation is the industry where you have requirements such as driver compensation, fuel measurement readings driving the driver compensation, and billing for your customers. These custom integration and customization make Microsoft products ideal for these verticals.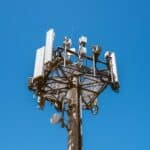 Telecom
Telecom companies may have very involved asset management and field service workflows, along with deep CPQ and CRM requirements for their sales operations workflows. The telecom offerings are unique to an extent that they require custom development and integration with their in-house apps. And for these reasons, MS products are ideal for these verticals.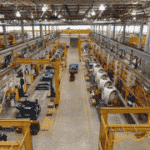 Manufacturing
While Microsoft products offer deep capabilities for manufacturing organizations, the last-mile capabilities may not be as strong for specific micro-verticals with their needs for specific products or integration with manufacturing-centric software. They would require several add-ons and custom development on top of the core platform.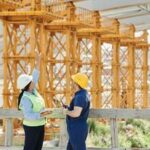 Construction
Construction is very unique with its accounting, reporting, and procurement. The other platforms available in the market can provide deeper operational and reporting capabilities out of the box than relying on the error-prone add-ons and custom development on top of the core platform.
MS Dynamics Is Not as Strong
These are the industries where other products in the market can offer much deeper operational and last-mile functionality where Microsoft Dynamics may not be the strongest.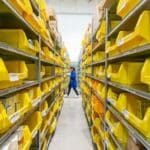 Industrial Distribution
Industrial distribution companies need several capabilities unique to these verticals such as integration with product codes with the associations, rebates, and integration with eCommerce platforms. These capabilities are available out-of-the-box with other products in the market. And because of this reason, Microsoft products are likely to be risky and expensive for these verticals.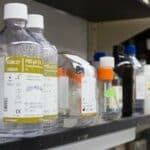 Chemicals
The chemical companies have unique requirements for their SKUs and products including the uniqueness in their vendor and quality processes. There are options in the market that might provide out-of-the-box capabilities for this vertical. And because of this reason, Microsoft products might not be the strongest in this vertical.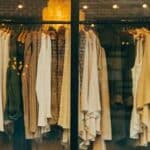 Fashion and Apparel
Fashion and apparel companies require deep integration with their PLM workflows and R&D processes. They also need costing, pricing, planning, and replenishment based on style and PLU. The unique requirements of this vertical might set Microsoft products set up for failure unless they are only used to close the books.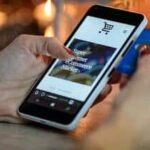 Retail
The retail companies are unique with their integration needs with the marketplaces, eCommerce platforms, PIM, CRM, and customer experience platforms. These integrations are so involved that they could turn out to be risky and expensive with Microsoft products.
Most Recent Questions Our Customers Asked
An ERP stands for "Enterprise Resource Planning. " It's a business management suite that can integrate all business processes of a manufacturer such as production management, BOM, and MRP in one software system. Read more here.
An ERP is a management information system that helps automate your manufacturing processes such as production management, procurement, supply chain planning, and providing real-time insight across processes. Read more here.
Unlike other ERP vendors, Microsoft Dynamics products are technical in nature and are designed to be more platforms that can be modified by business consultants. The other vendors, on the other hand, can offer much deeper operational capabilities out-of-the-box as part of the platform itself.
SAP products have much superior financial and change management control built as part of their products. But due to this, they might be restrictive and might not allow customization or ad-hoc processes as easily. Microsoft Dynamics on the other hand is a technical product that allows you to customize and extend as you like. This is why Microsoft Dynamics products require much more consulting and functional expertise with their products.
Check Our Recent Microsoft Dynamics Podcasts
Need help with Microsoft Dynamics ERP demo or quote?