Sure, we can start working on your demo right away, but before we do that, we need some information from your side. You can either call us on below numbers to provide this information or fill the form below. We will get back to you within 24 hrs.
USA Headquarter


50 Fountain Plaza, Buffalo, NY 14202, USA


(917) 551-6659


usa@elevatiq.com

Canada Headquarter


7631 Priory Crescent, Mississauga, ON L4T 3H4


(647) 961-2661


canada@elevatiq.com

A brief walkthrough of a recent customer who went through the process of selecting their ERP system to build the process and system architecture as they write their next chapter of growth from $100 mil in revenue to over $250 mil in the next five years.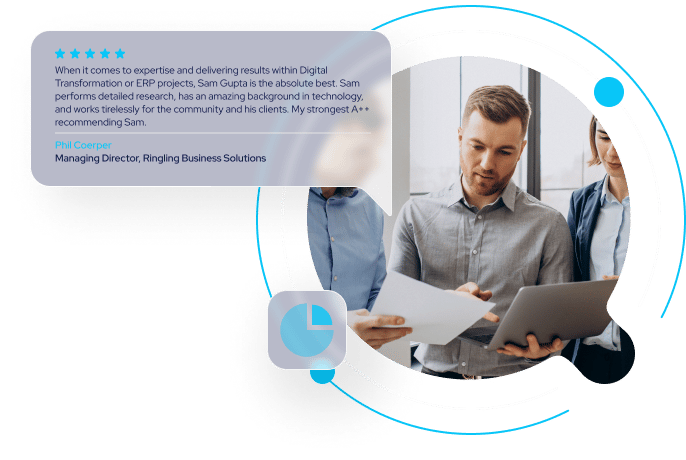 A leading fashion retailer with more than 30 stores throughout the United States was struggling with the customer experience and accommodation of business models such as buy-online-pick-up-in-store due to disconnected eCommerce and fulfillment systems. They needed our help in selecting their ERP that could transform their experience and help them compete with their larger peers.
They hired ElevatIQ to select the ERP system and build enterprise architecture containing more than 20 systems that were internal or externally procured. We helped them in redesigning their processes along with as-is and to-be states, building process, information, and data architecture, and crafting the roadmap for ERP selection and implementation.
The strategy resulted in a clear alignment of their executive teams with a refined understanding of their business processes and operations. The strategy also resulted in a consensus on the critical success factors relevant in the new system and how to weed out more than 200 systems that may have resulted in significant technical and financial risks for them.