ElevatIQ Guides and Reports
Your #1 source for independent, vendor-agnostic ERP and digital transformation guides and reports to learn about enterprise software trends and best practices.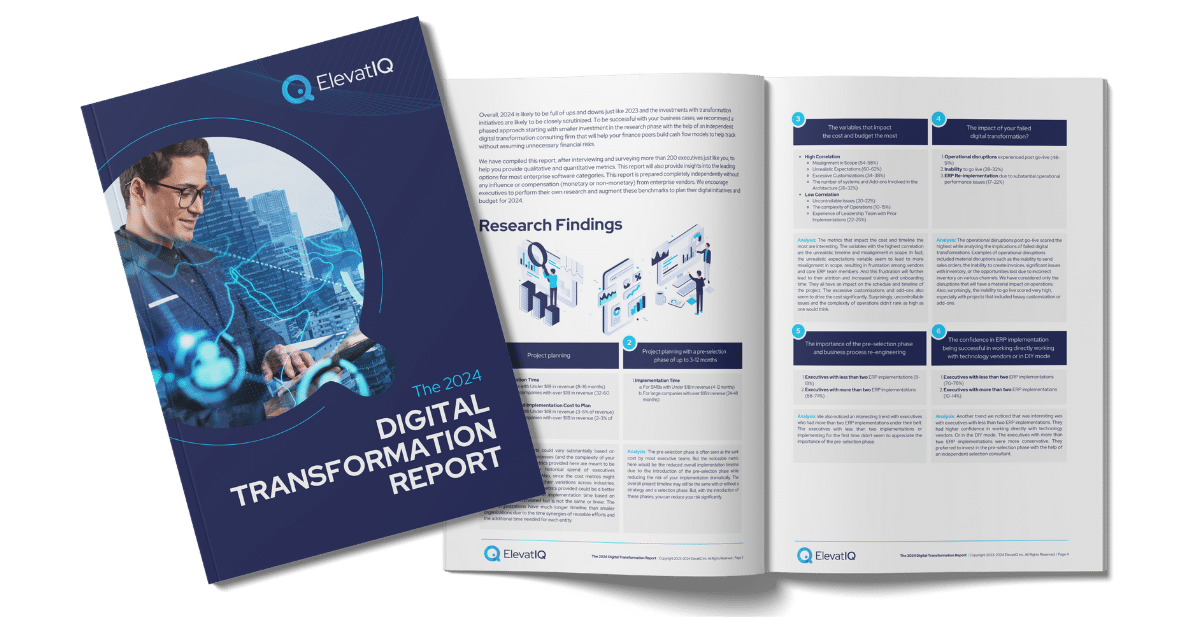 This digital transformation report summarizes our annual research on ERP and digital transformation trends and forecasts for the year 2024. It revises the key benchmarks that executives need to prepare for their digital transformation journey and ERP implementation projects based on the changing market conditions and technological trends. Finally, it provides a list of the top enterprise software solutions such as ERP, HCM, eCommerce platforms, and CRM systems.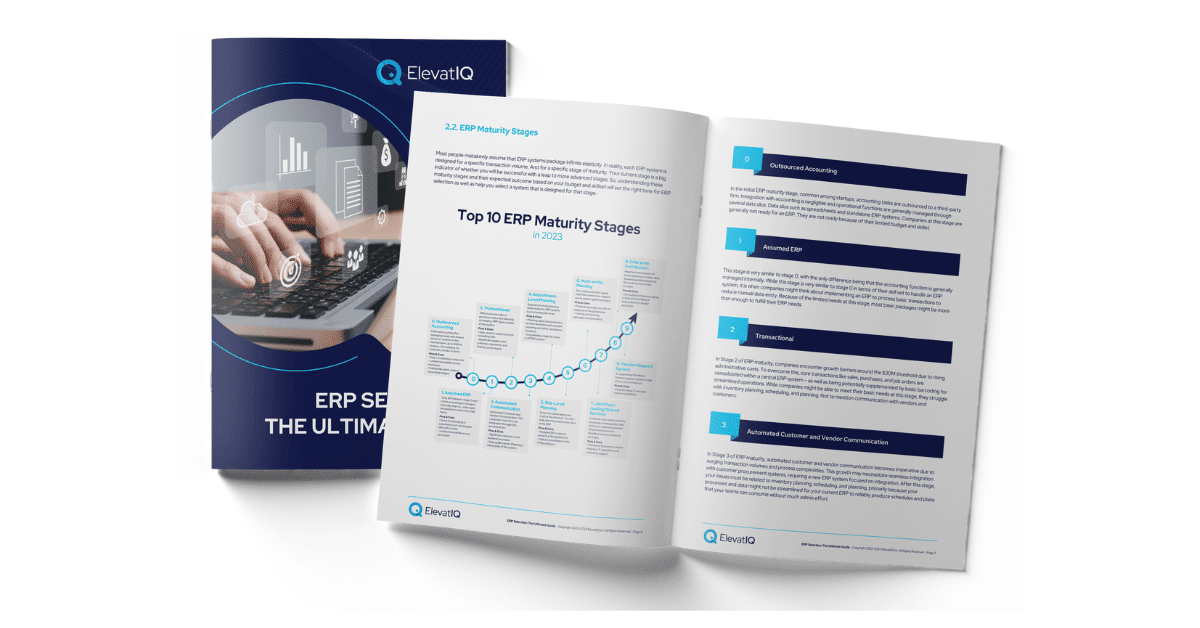 This is an in-depth guide with over 80 pages and covers every topic as it pertains to ERP selection in sufficient detail to help you make an informed decision. It answers questions such as the role of ERP in the context of enterprise architecture and its relationship with other peripheral systems. It also provides insights into why identifying the boundaries of an ERP is critical to identifying the right solution.