The purpose-built ERP Suites for Micro-industries
Considering Infor as a potential solution? We can help evaluate and implement
Quicker Implementations with Higher ROI for Pure-play Micro-industries
Infor is the 3rd largest enterprise software company with the largest market share in the manufacturing and Industrial ERP industries. With 17,300 employees and over 68,000 customers in more than 170 countries, Infor specializes in Industry-specific CloudSuite solutions for specific discreet and process manufacturing verticals. With its roots and exclusive focus on manufacturing.
Want to learn more about why independent ERP consultants have a higher success rate with Infor ERP implementation?
This is where Infor really shines
Infor's primary strength includes the deep industry functionality owned by Infor. Infor products are purpose-built for specific industries for which their competitors would require several add-ons. The majority of Infor products are positioned for the SMB market with some in the upper-mid segment. Infor is strong in manufacturing and industrial verticals. They are also strong in some niche industries such as fashion.
Have a follow-up question on Infor's core strengths?
This is where Infor struggles
Infor's primary weakness is that its products are designed for pure-play industries. The companies that might have multiple business models such as manufacturing and distribution or manufacturing and construction might struggle in finding products that might be equally good for both industries. Also, each of the Infor products uses a different underlying technology. And because of this reason, there is no clear migration path among product lines.
Have a follow-up question on Infor's primary weaknesses?
Our Infor Videos and Reviews
We help select And Implement
Infor has many different products targeted for several specific micro-verticals targeted across industries such as distribution, manufacturing, fashion, healthcare, and hospitality. They have rearchitected some products such as Infor LN, Infor M3, Infor Syteline, Infor SX.e, and Infor S3. The other products are not on their radar to modernize for the cloud. But they still sell and support them. There is a very high chance that Infor may end up sunsetting or not supporting these products with no clear roadmap for cloud.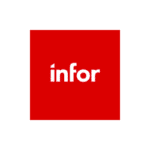 Infor LN (Baan)
Infor LN is a product targeted at larger, global manufacturing organizations. It has deep capabilities for companies manufacturing complex products with longer lead times of months. It also has extremely deep operational functionality for manufacturers in the Honda ecosystem.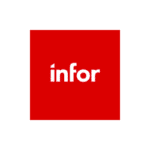 Infor CloudSuite Industrial (Syteline)
Infor CloudSuite Industrial (Syteline) product is targeted at SMBs in the manufacturing space with complex BOMs but with shorter lead times. Infor CloudSuite Industrial product is especially suitable for automotive OEMs or OEMs with several layers of BOMs and a large number of SKUs.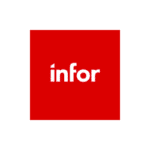 Infor Visual
Infor Visual is a legacy system that has not been rearchitected for the cloud but offers strong functionality for custom manufacturing industries that might not create part numbers for the engineer-to-order-centric industries.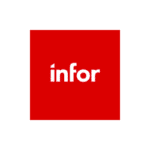 Infor M3
Infor M3 is a unique product that has niche functionality for certain industries such as fashion, apparel, chemicals, equipment rental, and food and beverage. It has pre-baked integration with apparel-centric PLM and supports style and PLU-based planning, costing, pricing, and replenishment processes natively.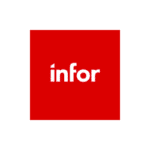 Infor CloudSuite S3 (Lawson)
Infor S3 has unique capabilities for hospital and healthcare verticals such as Cloverleaf/Clinical Bridge integration that streamlines the exchange of clinical data to help improve healthcare outcomes. It also offers integration for some other niche industries such as utility services and franchise management for the services industries.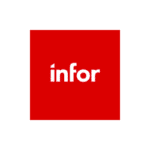 Infor Nexus
Infor Nexus is a business network for Supply Chain orchestration and optimization. It allows connecting businesses across Supply Chain for enhanced visibility, supplier collaboration, freight spend management, and multi-leg and multimode planning.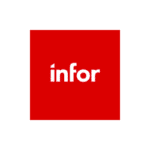 Infor CloudSuite SX.e
Infor SX.e is a product with deep capabilities and pre-baked integration in the B2B industrial space. It has capabilities such as rebates, procurement workflow tailored for the industrial distribution industry, and shopping list functionality built as part of the product.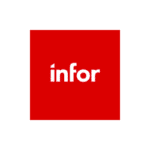 Infor SunSystems
Infor SunSystem offers deep accounting and financial functionality for certain industries such as hospitality and franchise-based businesses. These businesses might require integration with a hospitality-centric system for operational workflow.
We are your one-stop shop for all your Infor ERP needs, whether you need assistance in evaluating Infor's capabilities, implementing it as per your business requirements, or extending its capabilities.
Check our popular Infor blogs
Infor products provide last-mile functionality out-of-the-box for several industries including manufacturing, industrial distribution, fashion, chemicals, hospitality, and healthcare.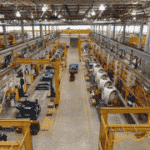 Manufacturing
Manufacturing is one of the strongest verticals for Infor with deep capabilities for industry verticals such as apparel, chemicals, food and beverage, automotive, and aerospace. The products such as Infor LN, Infor M3, and Infor CloudSuite Industrial target manufacturing, each with unique capabilities for specific industries.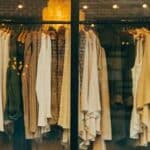 Fashion and Apparel
Infor M3 is one of few products that are pre-integrated with apparel-centric PLM with style and PLU-centric inventory. It also supports pricing, costing, planning, and replenishment at the style and PLU levels.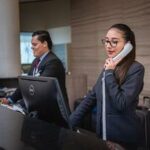 Hospitality
Hospitality is another unique vertical where the ERP system needs to be integrated with the operating system to manage hotel reservations and the operational workflow of individual locations and franchises. Infor SunSystems has really strong core operational and financial functionality for the hospitality industry.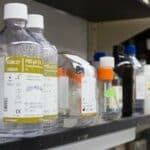 Chemicals
Chemical is another unique industry with unique inventory, quality, and traceability requirements. Infor M3 supports the majority of the processes for the Chemicals industry out-of-the-box.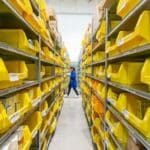 Industrial Distribution
Infor really shines in the Industrial distribution space with its Infor SX.e. product. Infor SX.e is pre-integrated with several eCommerce products such as Episerver and offers strong B2B features such as procurement functionality tailored for industrial, rebates, back orders, and quotes.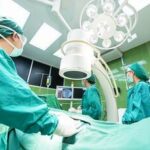 Healthcare
There are very few ERP systems that are designed from the perspective of hospitals. Infor S3 supports the core financial processes of hospitals along with the unique inventory management out-of-the-box.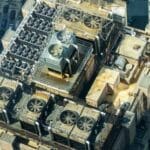 HVAC and Electrical Distribution
These industries require unique coding for the inventory that needs to be updated as the inventory codes get updated by their associations. There are other products in the market that can offer much deeper operational functionality out-of-the-box.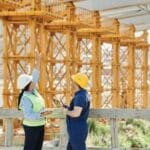 Construction
Construction requires unique operational and union reporting capabilities. While Infor products can offer vanilla functionality, they are not designed for the construction industry. There are other products in the market that can offer much deeper operational functionality for construction.
These are the industries where other products in the market can offer much deeper operational and last-mile functionality where Infor may not be the strongest.
Pharma and Life Sciences
Pharma and Life Sciences verticals require companies to capture NDC codes, both serial and lot numbers for the same product, and DSCSA compliance. While Infor M3 might be able to offer vanilla features for the food and beverage industry, there are other products in the market that might be deeper with these industries.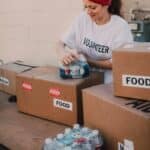 Non-Profit and Education
The non-profit and education verticals require fund and grant accounting, which requires unique capabilities natively built as part of the product. Infor products don't have native capabilities to support the needs of non-profit and education organizations. There are other products in the market that are superior for these industries.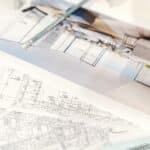 Architecture and Engineering Firms
The architecture and engineering firms typically overlap between manufacturing and construction. While Infor has deep capabilities for manufacturing, the construction verticals require deeper operational capabilities, which will require custom development or add-on on top of Infor products.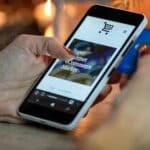 Non-fashion Retail
The retail companies are unique with their integration needs with the marketplaces, eCommerce platforms, PIM, CRM, and customer experience platforms. These integrations are so involved that they could turn out to be risky and expensive with Infor products.
Most Recent Questions Our Customers Asked
An ERP stands for "Enterprise Resource Planning. " It's a business management suite that can integrate all business processes of a manufacturer such as production management, BOM, and MRP in one software system. Read more here.
An ERP is a management information system that helps automate your manufacturing processes such as production management, procurement, supply chain planning, and providing real-time insight across processes. Read more here.
Unlike other ERP vendors, Infor products are purpose-built for specific micro-industries. The other vendors, on the other hand, would require significant customization on top of vanilla ERP systems to get the same functionality as Infor. Also, the business users are likely to relate with Infor products a lot more as its workflows would feel natural for specific industries.
Epicor and Infor have a fairly similar strategy to commercialize their products. Epicor products are slightly more versatile and easier to use than Infor. But Infor products are slightly bigger in size and often installed with a much larger manufacturing and distribution companies.
Check Our Recent Infor Podcasts
Need help with Infor ERP demo or quote?