HCM software has a distinct place in the architecture. While some people think that ERP must host HCM processes as well, there are regulatory challenges. These challenges require you to have a dedicated HCM system in the architecture. In general, most smaller companies might not utilize HR software (and might be on payroll software). But the complexity of HR increases with growth – and sophisticated HCM software is required to avoid compliance and regulatory issues. The major regulatory challenge with HR data is the unique confidentiality requirements (with compensation and personal information). These requirements are often imposed by each state and country.
Also, there is a massive overlap between the HCM, CRM, and ERP software due to their intertwined nature. For example, the companies that might have union reporting requirements might require employee data embedded within ERP processes. Similarly, companies that might have production scheduling requirements may require employee data with the shop floor processes. Along with their certifications and availability – to allocate the right skillset for the right job.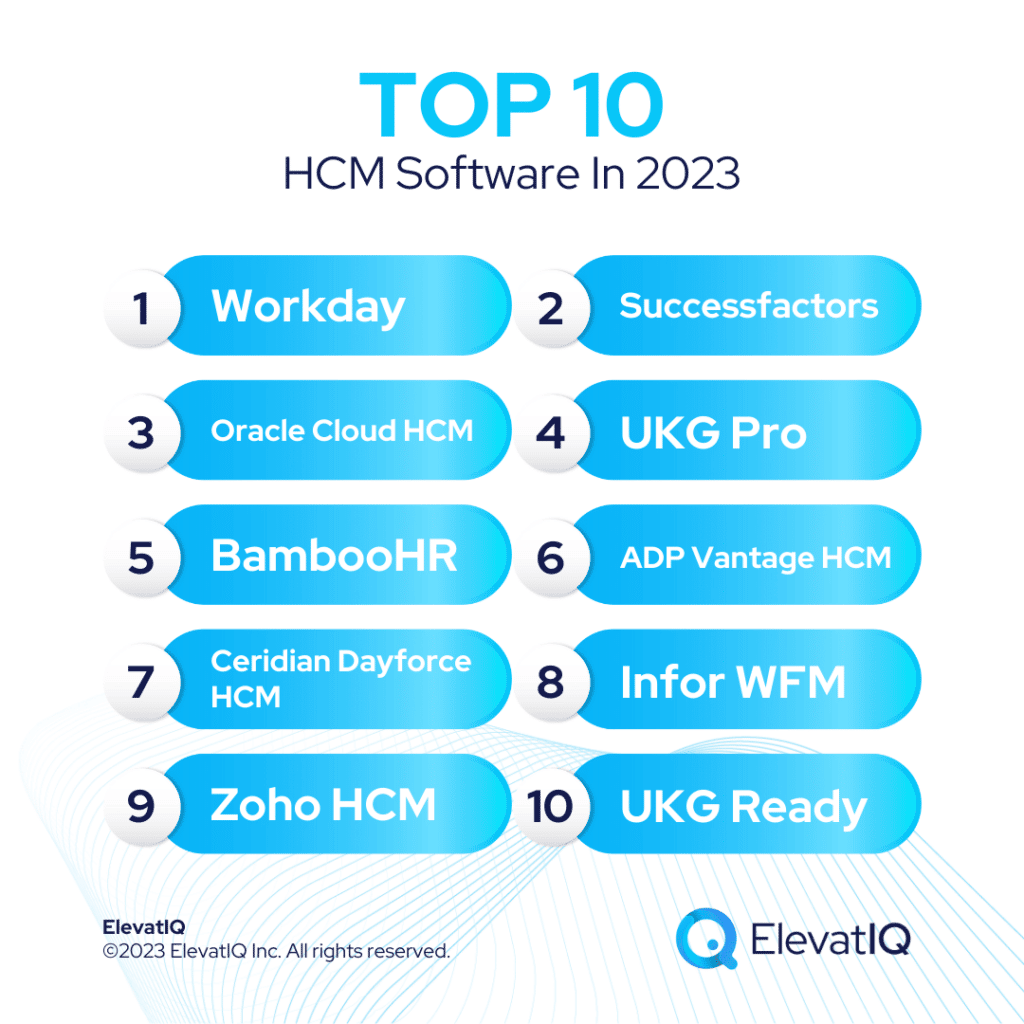 Choosing an incorrect HCM software not designed for your industry may have implications on your enterprise architecture. And hopefully, this list will provide you with the pros and cons of top HCM software available in the market. 10. UKG Ready
UKG Ready is among the top HCM software for SMB companies (that can work with global organizations with their preliminary HCM needs). The solution is bigger than the other smaller solutions on this list such as BambooHR and ZohoHR. But smaller than Workday and SuccessFactors. The UKG Ready will feel easier to adopt for smaller organizations. Because, unlike other larger top HCM software on this list, you don't need to configure enterprise-level approvals (and layered data). Companies with headquarters in the U.S. (as well as Canada, Mexico, the U.K., France, the Netherlands, Belgium, New Zealand, and Australia) can use UKG Ready to support their employees in more than 85 countries.

UKG Ready would not be a fit for larger organizations with needs such as succession planning. As well as flexible benefits, and complex compliance reporting requirements.
9. Zoho HCM
Zoho HCM targets SMB organizations in industries such as IT, media, education, healthcare, and finance. It is especially useful for companies that might already be on other Zoho apps (such as accounting and CRM). Zoho's price point for licensing makes it extremely easy for startups and smaller companies to use its product. And then they offer great support for companies to use their products in the DIY mode.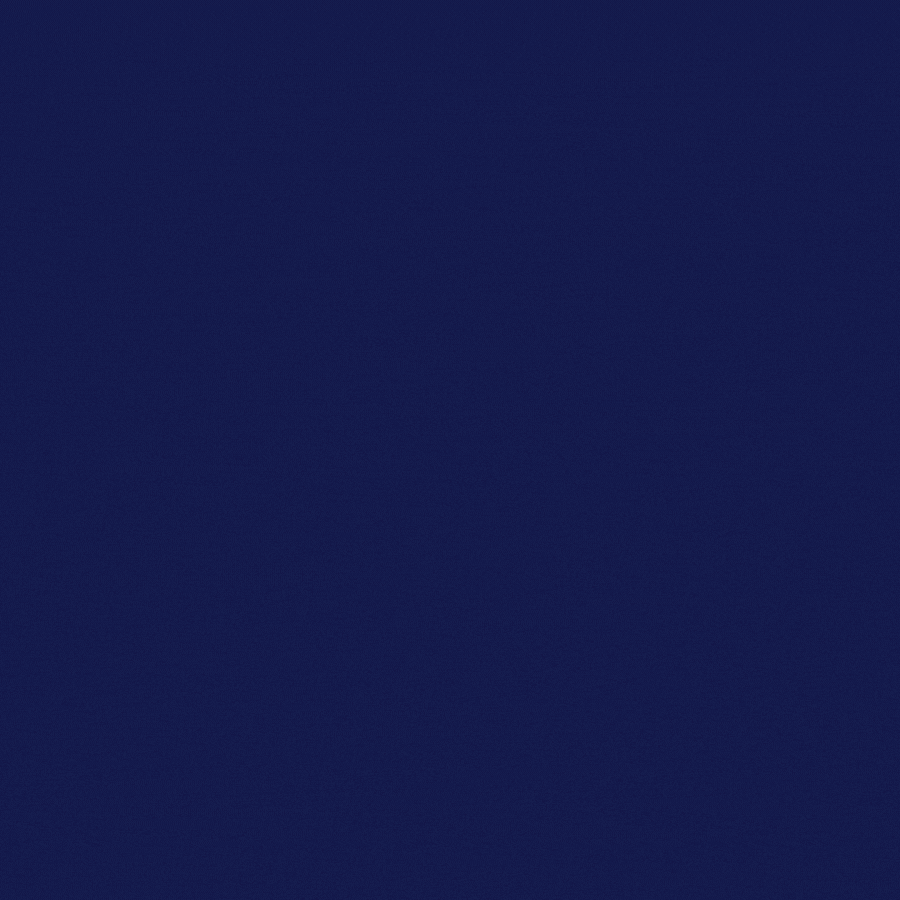 Due to their business model, the product design is simpler. But it's not meant to be for industries with complex reporting and compliance needs. Or for the larger companies that might require complex benefits management or approval flow. Zoho HCM only supports roughly 20 languages. So it's not as global as the UKG Ready product.
8. Infor WFM
Infor WFM targets larger manufacturing organizations that might have employed union workers (such as automotive, aerospace, hospitality, public sector, and healthcare). These companies have very specific requirements for employee reporting (governed by OSHA and other regulatory organizations relevant in specific countries).
Infor WFM is an expensive product and not really suitable for SMBs. These companies that would be fit for this solution would have at least $250 million in revenue (and more than thousands of employees). It is also especially useful for companies already on Infor products such as Infor LN (or M3). The biggest advantage of Infor WFM will be that it's already pre-integrated with Infor LN. As well as with M3. This will help companies embed employees and skillset data – through service and procurement scheduling workflows.
7. Ceridian Dayforce HCM
Ceridian Dayforce HCM targets SMB companies in industries such as manufacturing (as well as retail, hospitality, the public sector, and healthcare). It has a similar offering as Infor WFM but is more geared towards smaller organizations (with a large number of blue-collar and hourly workers).
The product would not contain enterprise workflows such as advance benefits management, what-if scenarios, and succession planning. The product is not suitable for companies that require multiple layers of approval or a security workflow.
6. ADP Vantage HCM
ADP Vantage offers integrated tools that include HR Payroll, Workforce Management, and Benefits. As well as Recruiting and Talent Management. It is a top HCM software that is well-suited to large companies (with over 1000 employees). This solution will be ideal for companies that might already be on ADP for payroll – and might have separation of duty with several management layers.
It might be complex for smaller companies to set up and maintain – due to the additional overhead of separation of duties. It might also have communication issues among different products underneath (and real-time communication could be a challenge). Real-time communication is especially challenging between the benefits management and the payroll modules, as reported by our customers.
5. BambooHR
BambooHR is the smallest product on this list and targets SMB organizations (with basic HCM needs with employees, benefits, and talent management). The closest competitor for BambooHR on this list would be ZohoHR (which targets similar industries and startups with smaller HR departments and a limited implementation budget). The total implementation cost for BambooHR could be as low as $3-5K And it offers support directly from Bamboo HR or through one of its partners.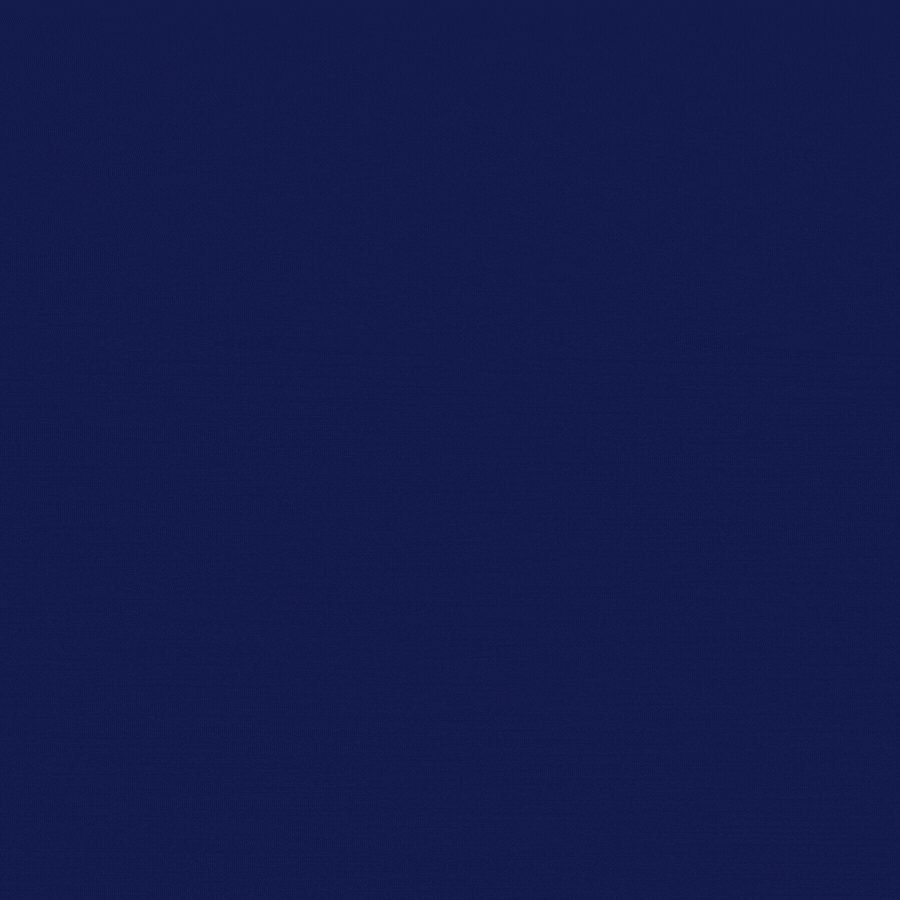 The reporting capabilities are fairly limited in the solution – and may require an add-on for advanced features such as time clocks, etc. These capabilities, in comparison, might be available in more advanced products such as Ceridian.
4. UKG Pro
UKG Pro is the large product in the UKG portfolio and targets mid-large organizations (requiring enterprise workflows for separation of duties and workforce management). Integrated out-of-the-box with UKG Dimension products for advanced workforce management, it's a full suite product just like Workday, SAP Success Factors, and Oracle HCM. Additionally, it's localized in more than 100 countries to make it a global product. The biggest benefit of native localization capabilities would be that it would not require add-ons or partner-provided functionality – to support the localization of those countries.
The major challenge with UKG Pro might be its ecosystem and a limited number of partners (available to support the products) – in comparison with Workday, SAP SuccessFactors, and Oracle Cloud HCM.
3. Oracle Cloud HCM
Oracle Cloud HCM is an enterprise product that targets larger companies with segregation of duties requirements (and layers of management and approval flows). It is especially suitable for industries such as tech, media, telco, and healthcare. Oracle Cloud HCM is especially beneficial for companies that might already be on other Oracle products such as Oracle Cloud ERP.
However, the biggest challenge companies might face with Oracle Cloud HCM is its user interface (as it still uses legacy products like Taleo underneath). Also, smaller companies might find it overwhelming due to the complexity of workflows and data setup required for enterprise workflows. Finally, it might not be best suited for trade industries where blue-collar workers might be employed.
2. Successfactors
Successfactors HXM suite is an enterprise product and targets companies already on other SAP products. It supports 43 languages and more than 45 localizations. SAP Successfactors has a vibrant ecosystem of consultants to support the needs of manufacturing and trade-related industries as well. But primarily it's a natural fit for companies that might already be on SAP S/4 HANA.

SAP Successfactors also natively integrates with other enterprise-grade products such as Qualtrics for employee experience workflows. But it might be overwhelming and cost-prohibitive for smaller companies.
1. Workday
Workday targets enterprise companies with deep layers of management workflows needs (with complex hire-to-retire and benefits compensation). It is especially strong for industries such as tech, media, telecom, insurance, and financial services. Basically, the industries where Salesforce is likely to be strong as well. In fact, Workday is most commonly installed with Salesforce and FinancialForce (Or Salesforce and SAP). ServiceNow is another combination that is often present in similar accounts (for their IT management and workflow automation needs). The biggest advantage of Workday is its Cloud-native UI – and its integration with other products in its suites such as EPM and Financials.
However, Workday Financials is not a fully baked product – and is often overpromoted by its partners, which has resulted in failed Workday implementations. So it requires careful selection, and enterprise architecture expertise, to be successful with Workday.
Final Words
With the labor laws being different in every state (and country), HCM products require deeper expertise in their selection (and implementation). HCM workflows might also be significantly intertwined with the ERP, MES, and Service Scheduling modules. And, as a result, your decision for the top HCM software might have implications on the entire enterprise architecture – and drive operational inefficiencies.
If you have been thinking about including the HCM software suited for your industry, as part of your architecture, make sure you define clear roles and responsibilities (for each system that might interface with the HCM software). And hopefully, this list will help you shortlist some of the options – that might be a potential fit for your architecture.
FAQs