Growing past $50 million in revenue is more difficult than you would think. You can no longer survive with ad-hoc planning and siloed processes. Advancing to the next inflection point requires tighter integration of processes. While most people might not understand how different SMB businesses differ, mid-sized businesses are uniquely different, especially when it comes to their planning needs. And, as a result, their ERP needs.
Also, even among mid-market businesses, the needs could differ. The bigger peer group, also known as upper mid-market companies (the ones closer to a $1B in revenue) often end up choosing one of the larger ERP systems such as SAP S/4 HANA or Oracle ERP Cloud. In most cases, it is due to the misunderstanding of different options available in the market. As well as the misaligned expectations of their own growth. The larger solutions require significant IT maturity and executive teams with several cycles of ERP implementations under their belt. The smaller peer group, on the other hand, the lower end of the mid-market (closer to $50M in revenue) might grow to $250 million in revenue, without requiring the same process tightness as their larger peer groups. But after that point, it might be more difficult. In short, their needs aren't the same.
So what are the ideal systems for these mid-market businesses? This article provides just that. To finalize this list, we have analyzed hundreds of ERP systems and their capabilities through publicly available information. The list also relies on our teams' experience in evaluating these ERP systems for our customers. The purpose of this article is not to recommend these ERP systems. Instead, you must carefully analyze your requirements and find a suitable product from this list or a list from your industry/market segment.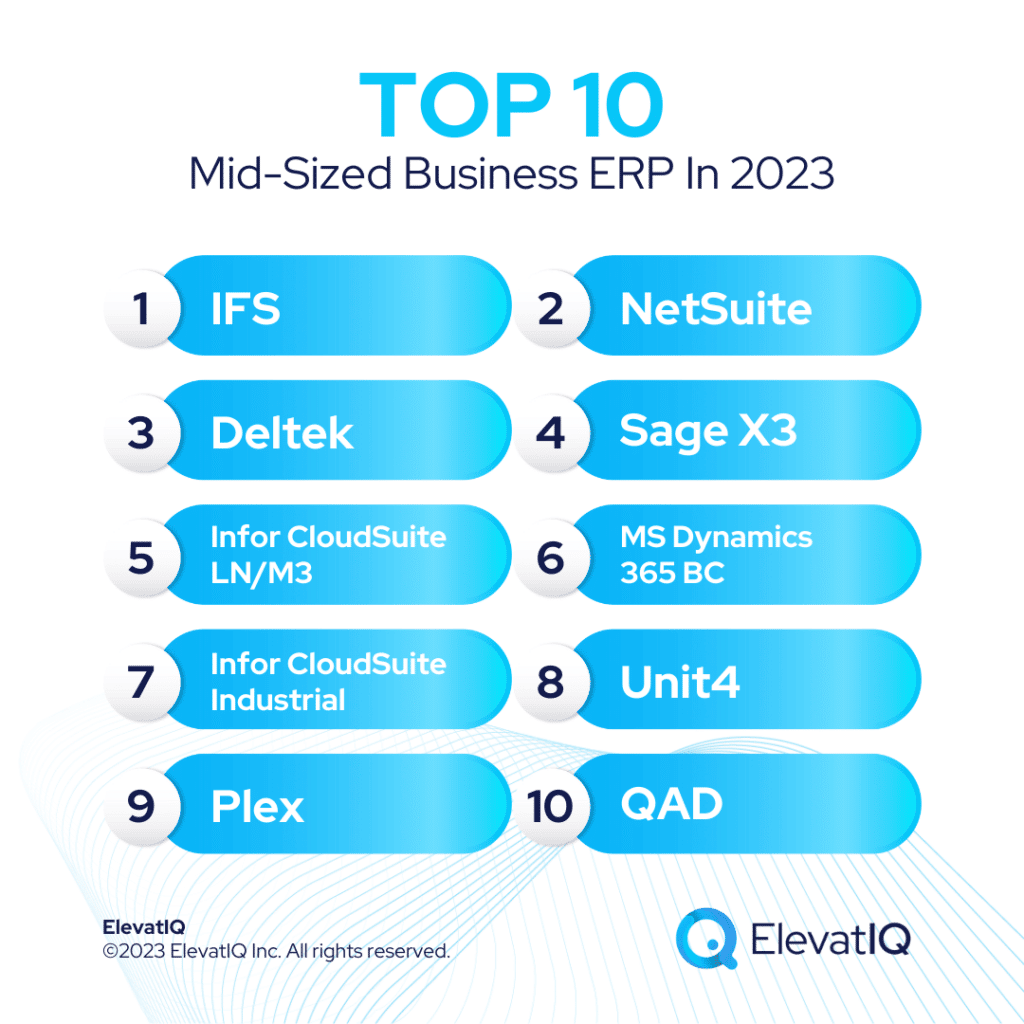 Criteria:
Definition of mid-size organizations. $50M-$1B in revenue or less than 1000 employees. Might be present in 4-10 countries. Getting the proper planning and scheduling is critical for growth. The integration of processes and systems is essential to plan and scale.
Overall market share/# of customers. The higher the market share among the mid-market companies, the higher it ranks on our list.
Ownership/funding. The more committed the management to the product roadmap for the mid-market, the higher it ranks on our list.
Quality of development ( legacy vs. legacy dressed as modern vs. modern UX/cloud-native). The more cloud-native capabilities, the higher it ranks on our list.
Community/Ecosystem. The larger the community with a heavy presence from the mid-market companies, the higher it ranks on our list.
Depth of native functionality for specific industries. The deeper the publisher-owned out-of-the-box functionality, the higher it ranks on our list.
Quality of publicly available product documentation. The poorer the product documentation, the lower it ranks on our list.
Mid-market market share (and documented commitment of the publisher through financial statements). The higher the focus on mid-market companies, the higher the ERP system ranks on our list.
Ability to natively support diversified business models. The more diverse the product, the higher it ranks on our list.
Acquisition strategy aligned with mid-market. The more aligned the acquisitions are with the mid-market, the higher it ranks on our list.
User Reviews. The deeper the reviews from the mid-market companies, the higher the score for a specific product.
Must be an ERP product. It can't be an edge product such as QuickBooks, Freshbooks, Xero, Zendesk, HubSpot, or Salesforce. It also can't be an add-on owned by ISVs or VARs that sits on top of other accounting platforms. 10. QAD
QAD targets upper-mid-sized companies with deep supply chain needs, such as Automotive. While QAD may not have as deep last mile functionality for Honda or Toyota ecosystems like Plex or Infor LN, it has much deeper international trade and TMS capabilities (a priority for companies heavy in supply chain collaboration). These TMS capabilities are very similar to its larger peers such as Oracle Cloud ERP and Microsoft Dynamics F&O.
QAD is also friendly with mid-market companies present in several countries with global collaboration needs. While QAD wasn't born in the cloud, it has been completely rearchitected as the cloud-native solution (with one of the easiest configuration capabilities to customize screens and layouts). Also, QAD may not be as diversified as NetSuite or other vanilla solutions. But it can provide deeper functionality for specific industries. The other larger solutions, such as SAP S/4 HANA, Oracle Cloud ERP, and Microsoft Dynamics 365 F&O, would require significant development to have the same last-mile capabilities as QAD.
Also, QAD has been developing deeper eCommerce capabilities for Automotive OEMs to support marketplaces, etc. We have not seen any momentum with QAD in 2022 and because of that, we have downgraded it substantially for this year. But it still maintains the rank at #10 on our list of the top 10 mid-sized business ERP in 2023.
9. Plex
Plex targets mid-market automotive companies, including manufacturers and distributors, especially in the Toyota ecosystem. It has extremely deep last-mile capabilities for companies in this ecosystem.But not so strong with its mixed-mode manufacturing capabilities that mid-market manufacturing companies with the diverse business model would require. This limitation makes it extremely narrow in its focus.
How about the breadth of its capabilities for larger, global companies in the Toyota ecosystem? Yes, super deep capabilities to support complex collaborative workflows among global entities, but the accounting functionality is an afterthought. And this is probably the reason why companies install Plex along with SAP S/4 HANA and Workday for larger companies. These companies typically have the expertise and capital to afford the best-of-breed integrations. Mid-market companies, on the other hand, might get better value with focused solutions on this list (than utilizing larger solutions integrated with a focused solution like Plex).
Moreover, Plex is similar in its positioning to Infor LN and IQMS. But Infor LN and IQMS have deeper functionality for the Honda ecosystem where Plex might be weaker. Finally, Plex started as a cloud-native company. So they are richer in their cloud-native functionality than other solutions on this list. In 2023, we saw Plex launching its annual conference and releasing last-mile functionality for the Ford ecosystem. Now, Plex can rule two humongous ecosystems: Toyota and Ford. But these changes are not substantial enough to have any changes in the ranking. And it still maintains the rank at #9 on our list of the top 10 mid-sized business ERP in 2023.
8. Unit4
Unit4 targets service-centric mid-market organizations. Unlike other ERP systems on this list, Unit4 has a robust human resources component built as part of its ERP system. The target market for Unit4 includes schools, public sector companies, and non-profits. While many ERP systems might claim to be designed for service-centric industries, such as FinancialForce, Sage Intacct, and Workday, Unit4 is the only one that has extremely deep functionality to support the operational processes of schools and public sector universities.
Unit4 competes with PeopleSoft, Oracle Cloud ERP, SAP S/4 HANA, Microsoft Dynamics F&O, and Workday. It has both enterprise and mid-market versions. Additionally, like other solutions on this list, Unit4 is a legacy vendor but they have rearchitected their solutions for the cloud world. They have deeply penetrated the European market. But, lately, they have also been winning in the North American market. Unit4's revenue is closer to other similar focused mid-market companies such as Deltek, IFS, and QAD (closer to $1B in revenue) but much bigger than smaller companies such as Acumatica, etc.
In 2023, Unit4 has advanced its capabilities with several acquisitions and now can offer functionality such as strategic sourcing as part of the suite that traditionally resided in P2P systems. So now they can provide a fully-integrated suite including P2P, HCM, and ERP for service-centric companies. The other solutions would require substantial investment with the custom integrations. And because of these changes, we have upgraded Unit4 a little bit and now rank at #8 on our list of the top 10 mid-sized business ERPs in 2023.
7. Infor CloudSuite Industrial
Infor CloudSuite Industrial is one of the strongest mixed-mode discrete manufacturing solutions. It targets manufacturing OEMs with complex BOMs, highly configurable and engineered products, and regulated industries. Unlike Epicor Kinetic, Infor CSI is more globalized and has deep multi-entity capabilities like Plex, QAD, or NetSuite.
Infor CSI can offer best-of-breed integrations with other specialized products in Infor's portfolio, such as Infor CRM, WMS, and EAM. Compared with other focused solutions on this list, such as Plex, QAD, and IQMS, Infor CSI is slightly more diverse for various manufacturing situations. While Infor CSI wasn't born in the cloud, it has been rearchitected to be a cloud solution. But it's not as cloud-native as MS BC or NetSuite as of today due to the underlying technical limitations and product design. How about a mobile experience? It doesn't offer the same mobile app experience as NetSuite today.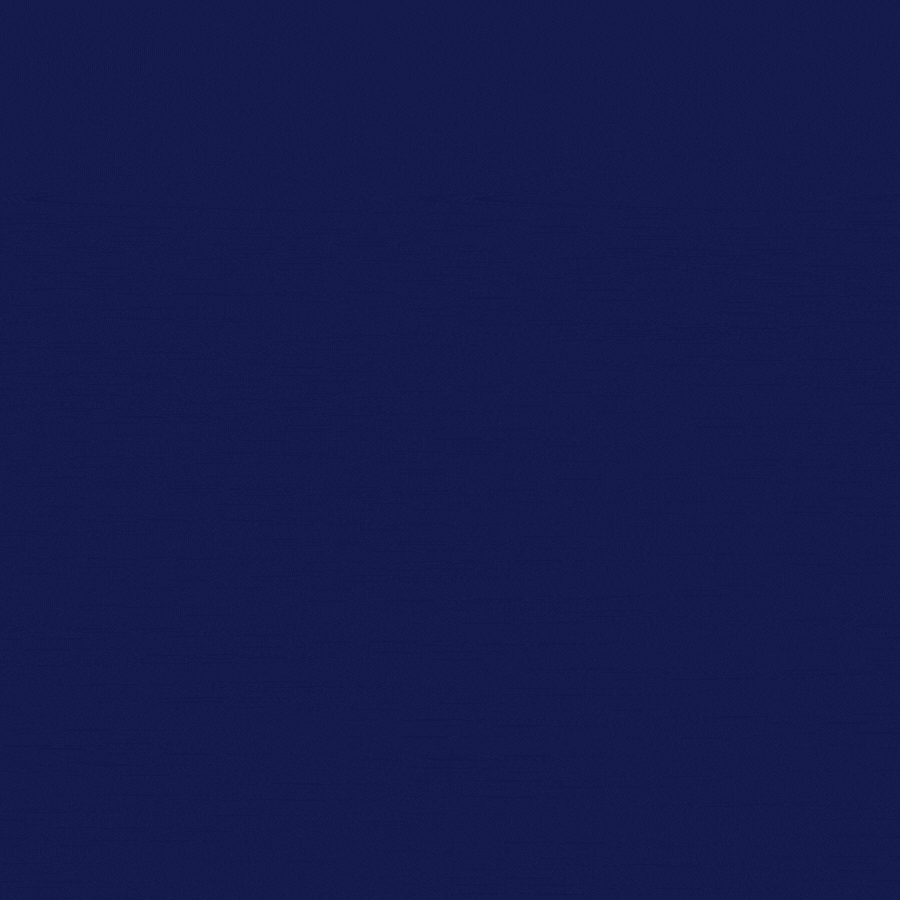 In 2023, we didn't see any major changes with Infor that would directly impact Infor CloudSuite Industrial. The only exception is Infor's acquisition of Lighthouse which is likely to be integrated with Infor LN and M3 first. Also, we have discovered some major limitations with Infor CSI with more complex products and operations that might extend for days. Or might require other distribution-centric planning capabilities such as handling units. And because of this, we have downgraded Infor CloudSuite Industrial a little bit. But it still maintains the rank at #6 on our list of the top 10 mid-sized business ERP in 2023.
6. Microsoft Dynamics 365 Business Central
Microsoft Dynamics 365 Business Central provides deep globalization capabilities in more than 20 countries, similar to NetSuite. These capabilities make it ideal for geographies where the other North America- and Europe-focused solutions might struggle such as Acumatica, Epicor, or IFS. How about native support for different business models and industries? Unlike other focused solutions such as Infor CSI (Or Epicor P21, IFS, QAD, Deltek), MS BC is a diverse solution that can fit several business models. But it will require add-ons or custom development for industry-specific functionality. MS BC also has deep distribution functionality that allows companies to plan their DCs (and supply chain networks). They might do it in different configurations with the needs of hub-and-spoke – or regionalized DC for their supply chain planning.
And the mobile and cloud-native capabilities? The mobile app is not as robust as some of the other competing solutions, such as NetSuite. It might require an add-on for the WMS-specific features. While MS BC wasn't born in the cloud, Microsoft has completely rearchitected it to be a cloud-native solution with native support for oData and web services, just like SAP cloud products. Which industries are the best fit? Due to its design, FMCG distributors and retail companies might relate to MS BC products more than industrial distributors.
Any recent developments? In 2023, we didn't see any substantial announcement that would directly impact this solution. But because of the integrations and marketplace apps, as well as the ecosystem, there are certain patches such as Food and Beverages, grocery, and architecture firms where BC is a natural fit. And we are seeing a lot more success with it. So we have upgraded it slightly this year and it maintains the rank at #7 on our list of the top 10 mid-sized business ERP in 2023.
5. Infor CloudSuite LN/M3
Infor CloudSuite LN and M3 are two flagship solutions from Infor positioned for upper-mid market companies. Essentially, a great alternative to SAP S/4 HANA and Oracle ERP Cloud for companies that may use the ERP for more than being just a financial reporting tool. Infor M3, in particular, has much deeper and unique inventory capabilities to support planning based on style, size, and season. Along with offering native integration with apparel-centric PLM out of the box. Infor LN, on the other hand, has very deep capabilities for manufacturing organizations that might need to produce large complex products or smaller jobs. Not to mention a strong field service component where several companies may be involved in fulfilling the transaction.
So how does Infor LN/M3 compare with other Infor products such as Infor CloudSuite Industrial (Syteline)? Infor LN and M3 are better suited for complex manufacturing products that might have WBS-centric workflows for manufacturing jobs with operations spanning several days. As well as, intra-warehouse transfers, handling units/license plates, or import/export compliance for international operations. Because of these capabilities, they are more diversified than CSI. How about the underlying technology? Infor OS is still buggy and struggles in high-volume environments. So the recommendation would be to limit the usage of M3 and LN to their out-of-the-box functionality — and build your other architectural components with other superior iPaaS systems in the market (such as Dell Boomi or MuleSoft).
Also, since LN and M3 don't have much overlap, they collectively hold the spot. As for their recent developments, nothing major in 2022. But their suite-centric approach makes them an ideal fit for mid-market companies. And, as a result, they rank at number 5 on our list of the top 10 ERP systems in 2023.
4. Sage X3
Sage X3 has a unique positioning in the market and is targeted primarily at the process, agriculture, and food & beverage companies. Unlike most companies on this list that are primarily discrete manufacturing solutions, Sage X3 offers extremely deep functionality for process-centric industries, including native support for the formulation, potency management, use-by-date, sub-lots, and food traceability features.
Also, unlike other solutions such as Plex, Infor CSI, and Epicor Kinetic, which started as MRP solutions, Sage X3 offers profound finance functionality. The other vanilla finance solutions may require significant development or add-ons on top of their core ERP functionality to manage these critical features for food and beverage companies.
Unlike NetSuite, Sage X3 wasn't born in the cloud. But it has been rearchitected for cloud-native architecture like Infor CSI or Epicor Kinetic. As for its recent developments, we haven't seen any major announcements that directly impact Sage X3 solutions. In fact, the recent announcements from Sage have been to augment the capabilities of the SMB market with their acquisition of Brightpearl and Spherics for the Sage Intacct portfolio. So Sage X3 is not getting as much attention as we like to see in the Sage portfolio. And because of these reasons, Sage X3 still maintains the rank at #4 this year.
3. Deltek
Deltek targets mid-market businesses in industries such as construction and government contractors. As well as architectural and engineering firms. Construction companies are unique in their business processes. Why? Because they don't have as much transaction volume as product-centric companies. But robust is their need for multi-entity functionality – with a quick ability to consolidate, eliminate, and reconcile financial statements across entities.
So how are other similar focused solutions such as QAD, Plex, Epicor Kinetic, and Infor CSI different? Deltek has logos as big as AWS and Booz Allen Hamilton. In the consulting space, the similar logos that SAP S/4 HANA would acquire for product-centric companies. How about other similar solutions positioned for construction and GovCon industries, such as Sage Intacct or Oracle ERP Cloud? The main difference: The last-mile functionality for government contractors. That's likely to be richer with Deltek. This functionality includes DCAA compliance. These features would require risky custom development (or add-ons) on top of similar solutions such as Sage Intacct or Oracle ERP Cloud.
Focused solutions typically mean challenges with diverse business models. So Deltek would not be as comfortable with diverse business models as other solutions such as NetSuite. Think manufacturing combined with government contracting or vice versa. Never heard of Deltek before? Deltek is currently with one of the largest private equity companies Thoma Bravo, which also owns QAD and Anaplan as part of its portfolio. Recent developments? In 2023, Deltek broadened its capabilities by acquiring TIP technologies. So now they can target government contractors that are going to require industry4.0 capabilities. So that increases the scope for Deltek a bit more. But it's not material enough to upgrade its ranking and it still maintains the rank of #3 on our list.
2. NetSuite
NetSuite targets mid-market companies in several industries including retail, eCommerce, and hospitality. As well as SaaS and media companies. The biggest benefit of NetSuite is its marketplace while getting the same financial traceability for enterprise audit-ready companies as with SAP. But for the mid-market. NetSuite has one of the strongest financial data models for mid-market companies. Not to mention the packaged, pre-integrated enterprise-grade analytics suite that CFOs absolutely love.
Its diversity allows it to be a fit for many industries, with several different architectural patterns. For example, with retail or eCommerce companies when another OMS layer might sit on top of core financials. Or the unified commerce architecture that requires best-of-breed connectivity with many different channels such as POS, eCommerce, Channel Advisor, and several PLM solutions. So is NetSuite fit for any industry? No. Its data model is not as rich for complex manufacturing and industrial companies. While there are add-ons available in the NetSuite ecosystem for these industries, the other solutions on this list might be less risky for these B2B companies.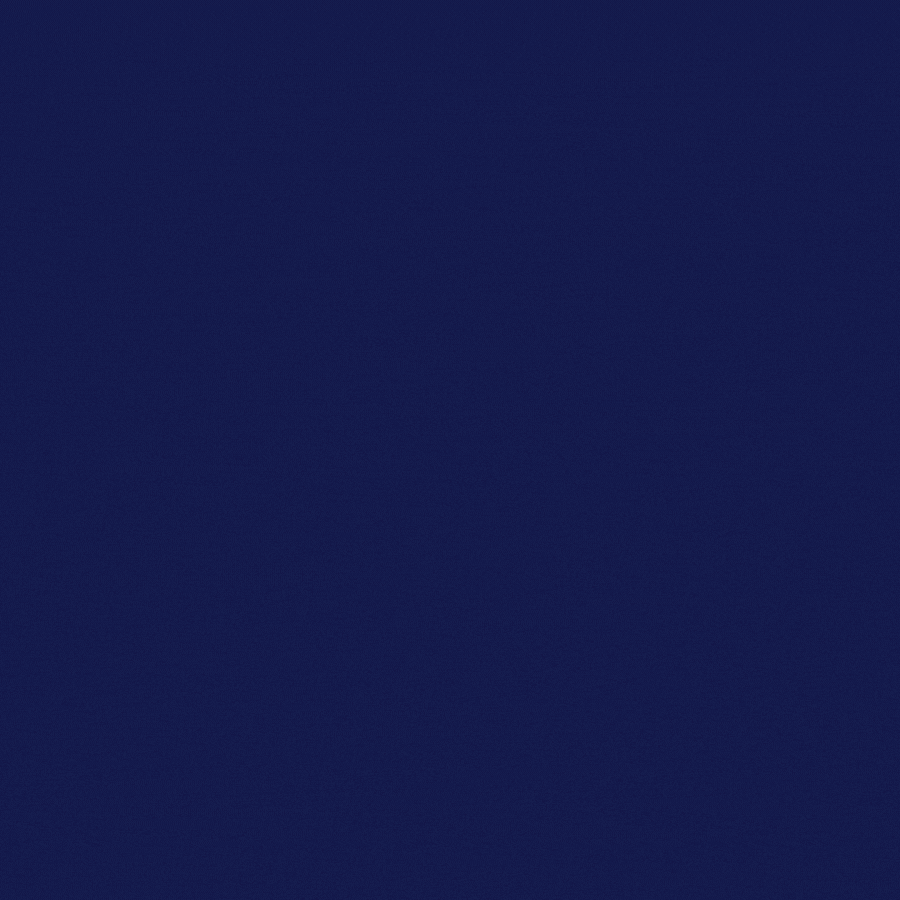 Further, NetSuite offers extremely deep globalization and localization capabilities with native support for more than 100 countries. In addition, unlike other similar products in the mid-market, such as MS Dynamics 365 Business Central and SAP Business ByDesign, NetSuite offers a lot of WMS capabilities as part of the suite for which you will require an add-on. Recent developments? In 2023, NetSuite announced several capabilities that are only going to increase the diversity of NetSuite further. The CPQ capabilities. More P2P capabilities, as part of the same suite. And because of these advancements, we have upgraded NetSuite substantially and now rank at #2 on our list of the top 10 mid-sized business ERP in 2023.
1. IFS
IFS targets mid-size utility, oil and gas, MRO, airline, and large equipment service companies. A great replacement for SAP S/4 HANA for the mid-market companies, the ones that can't afford to invest millions of dollars with best-of-breed integrations as complex as field services scheduling to ERP. How hard are these integrations? This is scheduling on steroids, for the crews as long as 500K field workers. Such massive workloads would be challenging even for the enterprise-grade systems designed to handle the processing of millions of journal entries per hr.
The biggest strength of IFS? The depth of its functionality for these verticals. But the depth comes at a price. It's not ideal for companies with diverse business models. Or the ones that are likely to acquire capabilities that might be transactionally different from other entities. For example, IFS is not the best fit for constraint-based manufacturing. So if your company might be commerce or manufacturing-focused, IFS is most likely not the best fit.
Its data model is also friendly to companies in this industry where each line may need to be closed completely prior to starting on the next line. Great capabilities for companies with such scheduling requirements, but would be overwhelming and unnecessary for other mid-market companies. How about its technology and cloud-native experience? IFS has superior UX to provide a cloud-native experience like QAD or Plex. In 2023, IFS made several changes including shifting its focus from the lower end of mid-market companies. And instead of focusing on the best-of-breed solutions for the upper-end of the mid-market in several other industries (traditionally belonged to their competitors). Because of their momentum and continued growth in the upper mid-market segment, IFS still maintains the #1 rank on our list.
Conclusion
Mid-market companies are unique and typically at an inflection point where they might be tempted to choose a much larger solution such as SAP S/4 HANA or Oracle ERP Cloud. But these larger solutions run a risk of low adoption due to their complex workflows and unnecessary setup requirements that mid-market companies might not need just yet.
So if you are a mid-market company, make sure you exhaust the options available for the mid-market before drinking the kool-aid of going for the largest solution. And hopefully, this list can help you narrow down some of those options for you.
FAQs