The list of ERP modules is endless. To an extent that they might come across as overwhelming. But not each module is as critical. Also, each ERP, depending on its positioning, might have different modules. While core modules are likely to be the same across the majority of the ERP solutions, the non-core modules differ substantially. However, there are some non-core ERP modules that are more important than others.
Also, several factors drive whether a module will be a core module or not. One factor is the dataset's nature and confidentiality. The factors also include: Can an operation be managed in a siloed fashion? Or would it require collaboration with other departments? Let's compare payroll and recruiting modules. The recruiting module may not have as much dependency on the financial datasets as payroll. So, the recruiting module may not belong to an ERP, but payroll might, despite not being a core module. The other factors, equally influential, would be the unique functionality required for certain industries. Let's talk about the subscription-based business model. Not every business or industry is likely to have this business model. But when prevalent, it's likely to have significant dependency on financial datasets. This model may require periodic billing and may be dependent upon other master data elements that generally reside in an ERP. Unlike core ERP modules, the non-core might be even more confusing as there is a very thin line between hosting them inside an ERP or within a best-of-breed solution. Understanding these non-core modules will help you find the right modules and their appropriate places in the architecture.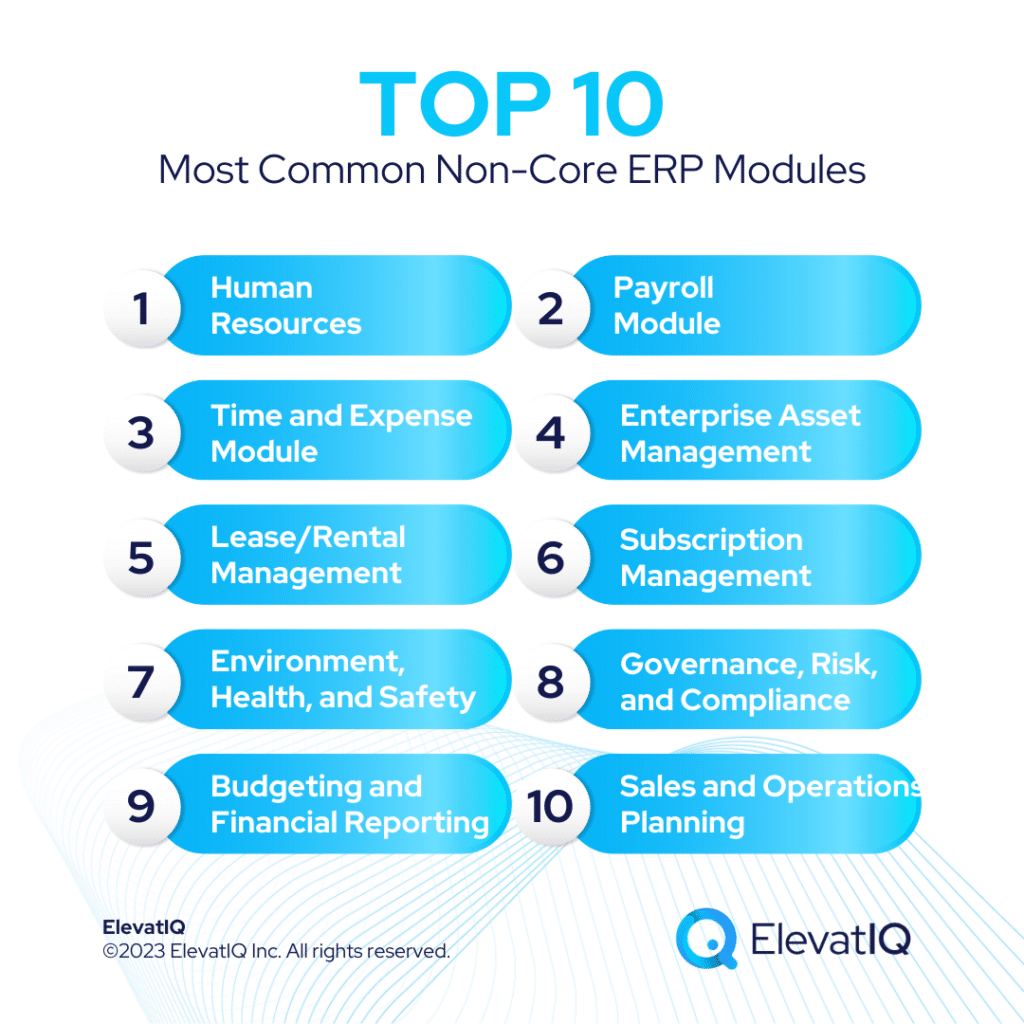 1. Human Resources Module
The only reason why HR functionality exists in the ERP is to allocate labor costs. Allocated for the jobs or maybe to capture the expenses to be able to bill them to the clients. The other HR-specific datasets and workflows, like recruitment, training, program management, new employees onboarding, certifications management, and payroll handling, are generally not part of the ERP. They are not included unless the HR processes need to be part of the operational workflows.
In some industries where the skillet or training may be a factor in job or resource scheduling, the HR module of ERP might have more advanced capabilities embedded with the operational workflows. It's also very common in human resources-heavy organizations such as public sector or non-profit. Automotive might be another outlier among manufacturing industries where skill-based processes play a much greater role in resource scheduling. And because of this, they also require human resources to be tightly integrated with the ERP.
Also, in general, there is a huge misunderstanding about HR capabilities assumed to be part of an ERP system. For these reasons, human resources management is generally not the core module of the ERP. If you are new to ERP, don't focus too much on the HR module, as if you do so, you are likely to miss other features and modules that are likely to break your implementation.
2. Payroll Module
Just like the HR module, ERP systems don't generally include payroll capabilities. However, there are instances where they might include them, particularly when payroll is a part of their core operations. They might also include them when there's a need for union reporting that involves data collected from those core operations. This is also a noticeable trend in service-oriented sectors like nonprofits, where grant reporting needs to be correlated and embedded with HR data. Sometimes, they might need payroll data for minority-owned or women-owned certifications. A reporting mandated by their donors and funders.
Some ERP systems might claim to have payroll capabilities but are generally limited to a few geographic locations. Expecting to acquire as many capabilities as possible for your investment, you might buy an ERP system with payroll capabilities. Only to be disappointed later and switch to another payroll solution if the included module is too clunky or falls short of your needs.
There might also be cases where the payroll capabilities included as part of an ERP might be a white-labeled solution. The vendor might not reveal that you are buying someone else's offering as they don't need to be expressive about them. Your decision is likely to be skewed without gaining much with a white-labeled solution. That's why payroll is not a core module offered with an ERP. So, don't focus too much on the payroll capabilities with your ERP unless the payroll capabilities are absolutely essential and must be embedded for grant or union reporting.
3. Time and Expense Module
The Time and Expense (T&E) module focuses on managing employee expenses and ensuring their accurate reimbursement. It might also allow you to bill these expenses to the client or clock into a job. Unlike HR and payroll data, T&E expenses are part of the operations, and for this reason, most ERP systems generally incorporate this module. As the number of employees increases, the T&E operations may drive substantial admin costs. So, including a T&E module is generally a wise choice with an ERP.
Within the T&E module, you might discover additional handy features. For instance, it could provide an employee self-service portal or a mobile interface. These tools make it easy for employees to submit their expenses and assign appropriate codes automatically. This streamlined process can save time and reduce errors.
However, consider a specialized T&E software like Concur if your needs go beyond the basics. This kind of software steps up the game with more advanced capabilities. It can also manage credit cards, ensuring expenses are properly allocated to the right accounts. It can even automate budget management for each credit card issued per department and employee, including managing the credit card reconciliation process. While important, it's not the end of the world if you can't use a T&E module as part of the ERP, as generally, it can remain siloed without disrupting operational processes.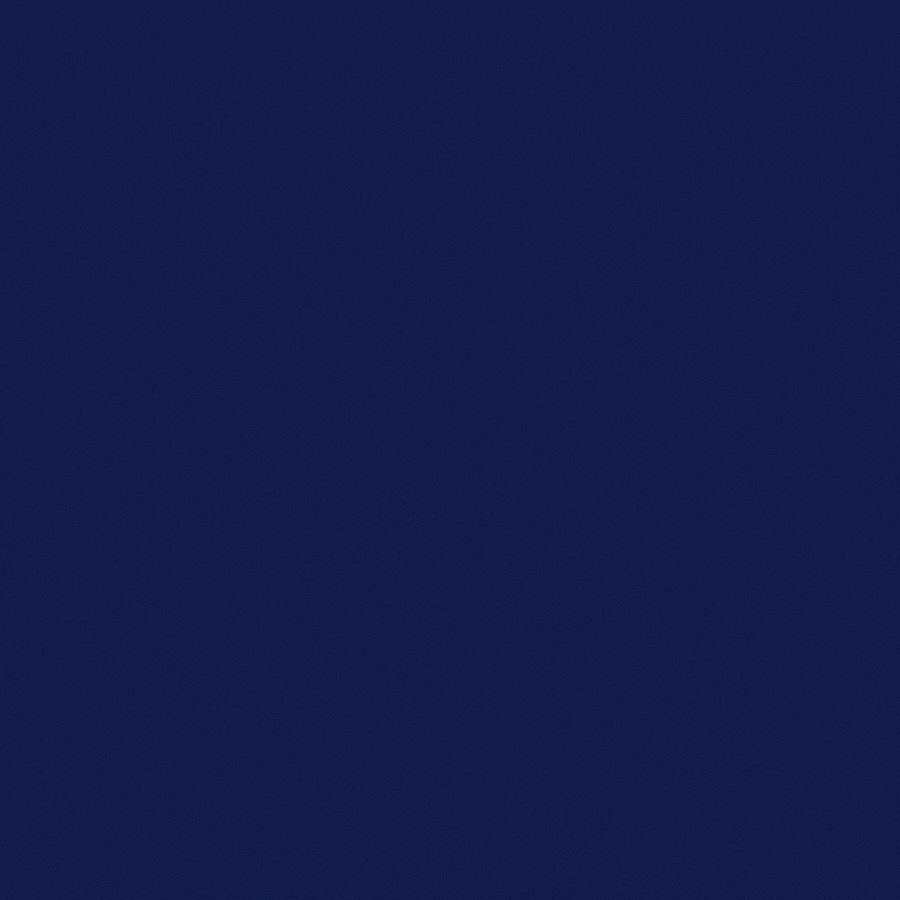 4. Enterprise Asset Management Module
The purpose of Enterprise Asset Management (EAM) is to effectively manage assets throughout their lifecycle. Covering tasks like upkeep, scheduling, preventive maintenance, and financial management. It's especially critical for asset-heavy industries. These assets could range from machinery and equipment to facilities and vehicles.
The nature of the assets, whether managed internally or on behalf of clients, determines the specific requirements for asset management. For instance, a company operating a fleet of vehicles might need to keep track of maintenance schedules and repairs to ensure optimal performance and safety. Different industries might have varying needs when it comes to EAM. An ERP system tailored for manufacturing might offer features that help track machine maintenance and production line efficiency. In contrast, an ERP system for real estate might focus on managing property maintenance and lease agreements.
Certain features of EAM could overlap with other software systems, such as Manufacturing Execution Systems (MES) or field service software. For instance, features related to tracking asset performance and maintenance schedules might also be covered by MES, especially in manufacturing industries where machinery uptime is crucial. Include the EAM module with your ERP if you are an asset-heavy organization.
5. Lease/Rental Management Module
For businesses engaged in leasing or incorporating leases into their operations, having effective lease management within an ERP system becomes crucial. Lease or rental management functionalities encompass a range of tasks essential for handling leased equipment or assets seamlessly. This workflow entails contract management, dispatch coordination, scheduling arrangements, inspections, repairs, and overseeing financial aspects from both the perspective of the lessor and lessee.
By integrating lease management into their ERP, companies can maintain a centralized hub for all lease-related activities, streamlining processes, reducing manual errors, and ensuring lease terms and obligations compliance.
From the initial contract setup to monitoring ongoing operations, this module allows businesses to keep track of lease terms, monitor the condition of leased items, and effectively plan maintenance or repairs. Moreover, financial management capabilities enable accurate tracking of payments, revenue recognition, and expense allocations associated with leases. Include a leasing module with your ERP if your business model includes leases.
6. Subscription Management Module
The subscription management module is critical for businesses that might have subscription-centric offerings as part of their business model. Without this module, these offerings would drive substantial admin overhead for companies as their operational workflows are not as easy to automate with vanilla ERP offerings. This can encompass a range of tasks, such as contract management for subscription services, overseeing different subscription plans on offer, keeping track of how customers use these services, and taking care of the billing process.
Administration of these subscription offerings would be other capabilities that are generally included as part of this package. This could involve handling different tiers of subscription plans, managing upgrades or downgrades, and handling any changes or modifications requested by the customers. Billing is another critical component of subscription management.
An ERP with subscription management capabilities can automate billing, ensuring accurate and timely invoicing. This level of automation reduces manual errors, speeds up the billing cycle, and ensures that customers are billed correctly based on their subscription usage. However, not all ERP systems designed for subscription-based business models might cover every aspect of subscription management. There could be industries where companies offer subscription-based services but also provide physical hardware or software equipment as part of the subscription package. Specialized capabilities like integration with data center equipment or IoT devices might be necessary in such cases. While not critical for every industry, include a subscription management module if your business model includes subscription-based offerings as of today or plans to launch in the future.
7. Environment, Health, and Safety Module
This module focuses on managing EHS capabilities such as incident reporting, EHS workflow management, and compliance reporting. However, the exact features and scope of the EHS module can vary depending on the specific ERP system's design and size. Compliance-centric industries, like those dealing with hazardous materials or intricate safety protocols, find this module especially useful.
On the other hand, businesses where EHS is not as central to their operations might opt for a separate EHS software rather than having this module in their ERP system. Because of the limited operational embeddedness required, siloed EHS software isn't as bad. Include the EHS module of the ERP, but don't select an ERP solely because it contains an EHS module.
8. The Governance, Risk, and Compliance (GRC) Module
The Governance, Risk, and Compliance (GRC) module is a crucial part of ERP systems. It covers important areas like audit and risk management and compliance workflows like Sarbanes-Oxley. However, the specific features of the GRC module can vary based on the design of the ERP solution. ERP solutions tailored for regulated industries like banking or finance often have more comprehensive risk management features.
On the other hand, solutions targeting industries where compliance, certification, or audit are vital might emphasize deeper compliance capabilities. Moreover, the extent of GRC functionalities could differ based on whether the ERP system is meant for public or private companies. Include a GRC module with your ERP if your business model requires GRC workflows.
9. Budgeting and Financial Reporting Module
The Budgeting and Financial Reporting module of an ERP system might include capabilities such as maintaining budget templates, preparing budgets, managing budget workflows, facilitating budgetary and planning cycles, and what-if scenarios. ERP capabilities are generally not as friendly for the budget processes because of the rigidness of the data model and the impact on the operational disruptions due to the inclusion of budgetary dimension.
However, there are some ERP systems that include FP&A as a separate datastore as part of their bundle, along with the budgeting capabilities embedded with the ERP product. These companies acquired the FP&A solution and integrated it as part of the suite. So, they provide similar capabilities as an external FP&A solution would – with the benefit of it being pre-integrated with the ERP suite.
The reason why FP&A and CPM processes require specialized software as they often need external and historical datasets, which are much easier to load in an external FP&A software than in an ERP because of the data rigidity of the ERP system. When considering this module, keep in mind that if your business requires detailed budgeting with lots of outside data, you might need to explore other solutions beyond what the ERP system offers.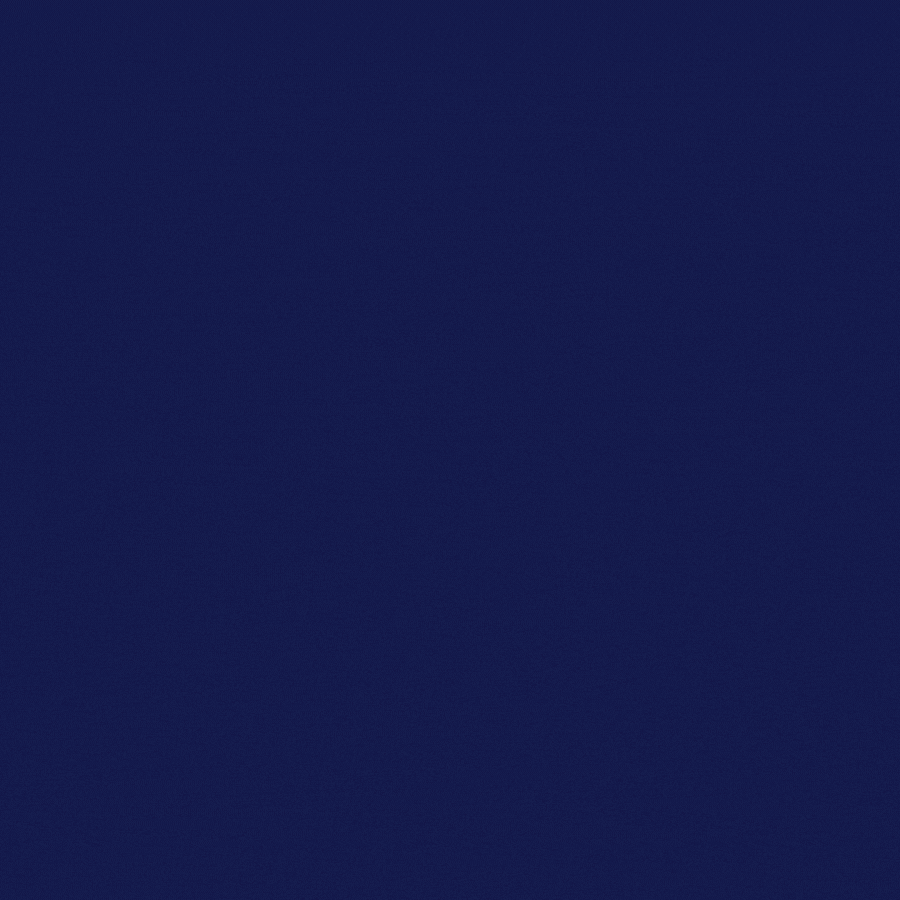 10. Sales and Operations Planning Module
This module forecasts demand per SKU, product group, or location. It also looks after forecasting the capacity and supply required to meet those demands. However, the sales and operations planning (S &OP) feature offered by an ERP module might have limitations similar to the FP&A solution. That is, loading external and historical data critical to S&OP processes is not as friendly. It also involves collaboration with everyone involved in your supply chain, upstream or downstream.
If your business relies heavily on supply chain planning, you might find that the S&OP module in your ERP isn't enough. You might require more advanced S&OP software. This would allow you to effectively overlay external data sources and historical information and facilitate better collaboration across your entire supply chain network.
With so many modules packaged with ERP systems, just covering non-core is perhaps not enough. There are some more modules, and while they could not make a cut in the top 10, they might be equally critical for certain companies. While they may have limited applications compared to the core ERP modules, their targeted capabilities can significantly enhance efficiency and effectiveness in the areas they are designed to address. Let's quickly glimpse these lesser-known yet valuable ERP modules and consider how they might align with your specific business requirements.
1. E-commerce, POS, Customer, and Vendor Portals
Certain ERP systems provide vendor and customer portals that facilitate collaboration between vendors and customers. Some also include a module for handling cash sales through a Point of Sale (POS) system. Additionally, a few ERP systems market their customer portals as eCommerce portals. But for the most part, ERP systems' eCommerce and POS capabilities are relatively limited. If a significant portion of your revenue is generated from online or retail sales, the eCommerce and POS features within an ERP module could be limited due to minimal payment integration choices and a lack of search engine-friendly technology.
2. Supplier Relationship Management
This module handles supplier interactions, sourcing, relationship management workflow, RFP and RFQ management, vendor scorecards, and contract lifecycle management. Its depth can vary based on ERP design and industry focus.
3. Cash and Treasury Management
This module centralizes cash management, including administration, cash forecasting, workflows of treasury professionals, and cash risk management. Larger ERP systems for public companies have advanced capabilities, while mid-market systems often offer basic functions.
4. Last Mile and Proof of Delivery Module
Smaller ERP systems in industries like food, pharma, and field service may include capabilities that are generally found in a TMS system, like the entire workflow for dispatch-to-deliver, including picking and packing workflows of the in-house fleet, scheduling of deliveries based on zip code, route accounting, and proof of delivery. Larger ERPs might need add-ons for these specific capabilities.
5. Engineering Management Module
Suited for engineering-focused organizations, this module includes new product development, engineering change control, product and program management, R&D, vendor collaboration, and CAD integration. Smaller ERPs may have comprehensive engineering features, while diverse systems might rely on PLM/PDM solutions.
6. Construction Management Module
Useful for construction-heavy organizations, this module assists in project management, submittals, stakeholder coordination, and specialized construction needs.
7. Non-profit Management Module
A specialized accounting module for non-profits, it handles fund-based reporting, program management, donations, campaigns, and volunteer management.
8. Enterprise Document Management Module
This module handles controlled access, storage, version control, and regulatory workflows for documents. Most ERPs include native or integrated documentation management.
9. iPaaS/EDI Integration Module
ERP systems include integration layers for automated communication with external systems, supporting EDI and non-EDI interfaces. Some might use third-party iPaaS tools for integration.
10. Business Process Management (BPM) Module
This no-code platform enables workflow creation, approval flows, master data governance flows, and building additional validations on top of the core ERP layer. ERP systems might use the same platform for customer customization.
Conclusion
In conclusion, while core ERP modules lay the foundation for businesses, non-core ERP modules offer targeted functionalities that cater to specific industries and unique business processes. Though not as widely known, these modules hold immense value for organizations seeking to optimize their operations.
As you start the ERP journey, understanding how these non-core ERP modules differ is important while continuing the ERP selection process. While reviewing different ERP systems, these modules will likely appear very similar. But each of them is very different and requires careful consideration. Once you have a good grasp of the scope of these modules, the usage might differ based on your business model and requirements.
Before deciding which modules you need, make sure you have a very deep understanding of their scope and capabilities. Hopefully, this list of the non-core ERP modules will help you provide a good foundation to start your ERP selection journey.
FAQs