How to find the top ERP system? It's the question many of us are likely to have while starting the digital transformation journey. There are always several variables that drive whether an ERP system would be a fit for you. Or not. Generally, these variables can be divided into two categories. 1) Generic variables such as the quality of documentation and financial backing of the publisher. And 2) critical success factors for your business and industry.
The critical success factors are perhaps the most important. And sometimes, companies pay attention to only these factors. But the trickiest part with the ERP industry is that even the less-proven (and smaller solutions with low-quality development teams) tend to meet all the critical success factors. And that might mislead you to draw dramatic conclusions, such as GlobalShop has richer functionality than SAP S/4 HANA for your industry. Or is ECi M1 a superior solution to Microsoft Dynamics 365 Finance and Operations? While that could be true in certain cases, the operational capacity of a solution matters.
In general, most ERP solutions target specific target markets and audiences (at least the good ones). So while critical success factors will make or break your implementation, the generic variables will help you stay away from solutions that might be shut down right after you sign the contract (Unfortunately, that's not rare). And this list is to help you shortlist based on generic variables. That you should pick for further due diligence, to vet the critical success factors for your industry (and business model). The goal of this list is not to compare whether the number one solution is better than the number two. Or vice versa. So, ready to review the list of top ERP systems for 2023 now?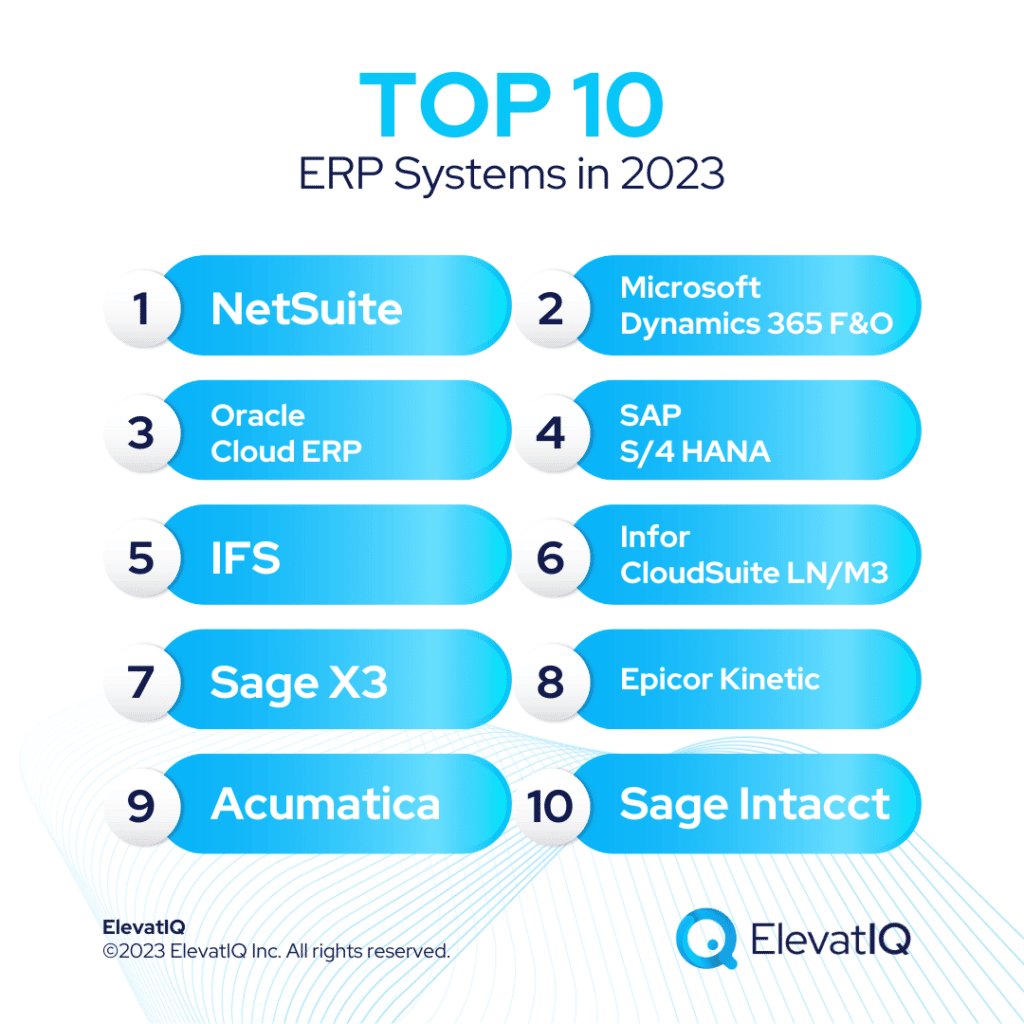 Criteria
Overall market share/# of customers: How large is the market share of this ERP product? ERP vendors' overall marketshare is irrelevant for this list. The more successful products with smaller ERP vendors might rank better than unsuccessful products from larger ERP vendors.
Ownership/funding: Who owns the ERP vendor? Is it a private equity company, a family or a group of families, or a wealthy corporate investor?
Quality of development (legacy vs. legacy dressed as modern vs. modern UX/cloud-native): How modern is the tech stack? Not clunky! How aggressively is the ERP vendor pushing cloud-native functionality for this product? No fake cloud! Is the roadmap officially announced? Or uncertain?
Community/Ecosystem: How vibrant is the community? Social media groups? In-person user groups? Forums?
Depth of native functionality (for specific industries): Last-mile functionality for specific industries natively built into the product?
Quality of publicly available product documentation: How well-documented is the product? Is the documentation available publicly? How updated is the demo content available on YouTube?
Product share and documented commitment (of the publisher through financial statements): Is the product share reported separately in financial statements, if the ERP vendor is public?
Ability to natively support diversified business models: How diverse is the product to support multiple business models in the same product?
Acquisition strategy aligned with the product: Any recent acquisitions to fill a specific hole with this product? Any official announcements to integrate recently acquired capabilities?
User Reviews: How specific are the reviews about this product's capabilities? How recent and frequent are the reviews? 10. Sage Intacct
Sage Intacct is the SMB cloud-native solution, among very few that were born in the cloud. Large accounting firms typically sell and recommend this solution (due to their relationships with Sage). And it is perhaps the only AICPA-certified solution. For this reason, the accounting community loves it. It is also a solution with very deep multi-entity functionality and accounting segment features. This feature set makes it easier for accountants to analyze performance and data across entities and cost units.
While they have made advancements in their operational capabilities through the acquisition of Brightpearl, these capabilities are still very lean. And often limited to rich financial and accounting features for most industries. The accounting companies that might only sell and implement this product are likely to custom-develop substantially — or use unproven add-ons. And that often causes implementation issues with Sage Intacct. So you may want to talk to an independent ERP and digital transformation consultant to ensure that the product will be a fit for your architecture.
That said, Sage Intacct is particularly strong in certain industries such as non-profit, public sector, construction, utility, energy, and service companies. Why? Due to the native functionality supported by the package, along with several pre-integrated add-ons available for these industries. Sage Intacct's logos are also primarily from these industries. So where would it not be a fit? The customers that reported failures with Sage Intacct are in product-centric industries such as distribution, manufacturing, and retail. The lack of native capabilities requires them to use risky and unproven add-ons for these industries. Would it be a fit for any product-centric industries? Yes, in the sectors where Brightpearl is a natural fit (Meaning, where an OMS is a requirement for the omnichannel experience). For these reasons, Sage Intacct lands at number 10 on our list of top 10 ERP systems in 2023.
9. Acumatica
While Acumatica does not have as global and multi-entity functionality natively built in the product (compared to its peers such as NetSuite or Sage Intacct), it has far deeper operational capabilities for certain industries. In fact, for industries such as distribution, none of the competing solutions (such as SAP Business One or Microsoft Dynamics 365 Business Central) might match Acumatica's capabilities. Because they have several WMS features built as part of the system. These features are typically handy for smaller distributors that can't afford custom integration (with eCommerce and WMS systems).
Acumatica still struggles for global companies as the product is not natively localized to other industries. While they have improved their capabilities for Canada as per their recent release, their global exposure is limited (and only available through OEMs). As s result, Acumatica is predominantly a North American solution with only a few other handful countries.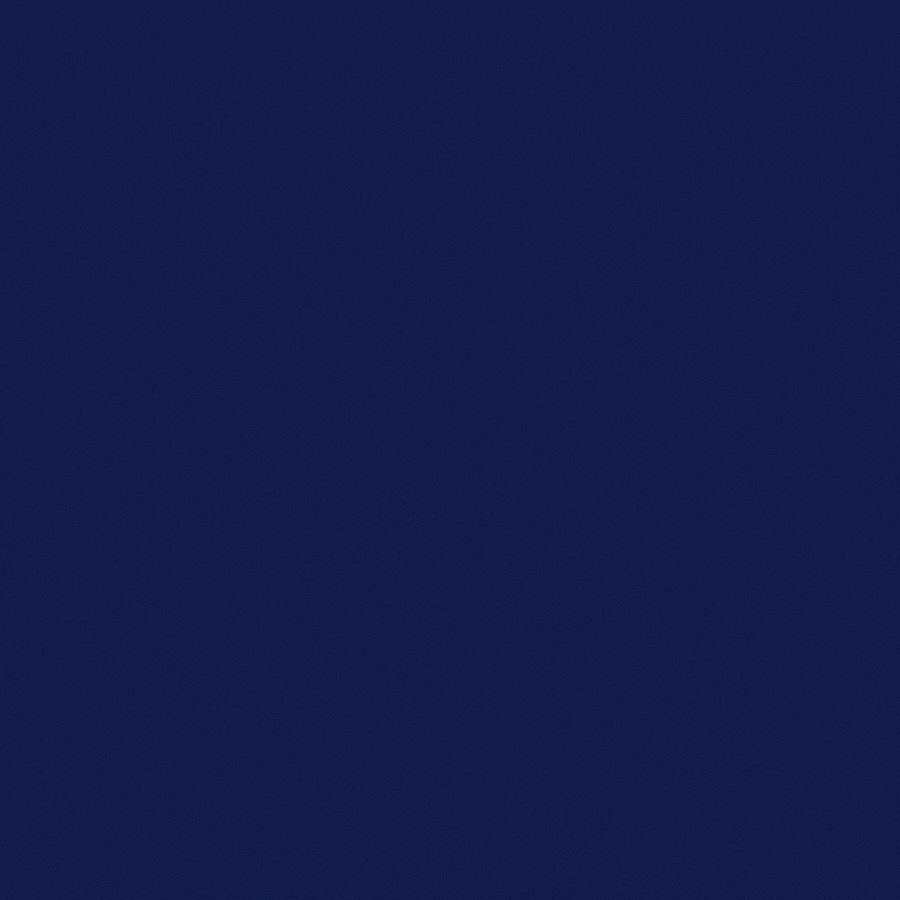 Also, Acumatica may not have as deep last-mile functionality as supported by other solutions (that package these capabilities natively such as Infor, Epicor, and Aptean). But it has a much more vibrant marketplace. A marketplace with several add-on options available that are pre-integrated with it. These add-ons could provide great relief to augment core capabilities. Using too many add-ons, especially for critical operations such as inventory or quality may result in implementation failure, however. And may require vetting of the architecture from an independent ERP consultant with knowledge of multiple categories of systems such as CRM, HCM, and eCommerce. For these reasons, Acumatica lands at number 9 on our list of top 10 ERP systems in 2023.
8. Epicor Kinetic
While there are hundreds of manufacturing and distribution ERP systems, Epicor Kinetic has rich mixed-mode manufacturing (and distribution functionality) natively built as part of the product — where other competing solutions will fall short. Epicor Kinetic also has deeper multi-entity functionality richer than other competing solutions such as Acumatica.
So is Epicor Kinetic a fit for any manufacturing companies? No, companies with complex manufacturing products might experience data integrity issues due to the underlying data model. Additionally, our customers reported issues with the MRP run for complex products during go-lives. These complex products were similar to buses or tractors, with thousands of components required for their sub-assemblies. So before signing with Epicor Kinetic, you might need to consult with an independent ERP consultant that is capable of performing a deep technical assessment of the solution.
Epicor has done a wonderful job with UX improvements. And Kinetic UI might appear similar to the other Cloud-native solutions, especially during demos. But the customers have reported that the UI may not be stable enough to migrate. Also, while Epicor has tried to mimic the cloud-native experience, the underlying technology and architecture are still very clunky. If the cloud-native experience is a critical success factor for you, this product might not feel as natural.
That said, Epicor Kinetic works well with smaller manufacturing products in diverse manufacturing business models. Also, with the acquisition of eFlex system, Epicor may now be able to provide hardware integration for the shop-floor equipment such as scales, PLCs, and CNC machines, natively without requiring expensive integration. This could be a great fit for SMB manufacturers who can't afford expensive integration. For these reasons, Epicor Kinetic lands at number 8 on our list of top 10 ERP systems in 2023.
7. Sage X3
Sage X3 is a great product and has a unique positioning in the market where even the larger solutions might struggle. It's ideally suited for the process and food-and-beverage industries. It is also very strong with agricultural verticals. Sage X3 competes with other F&B solutions such as Infor M3, Aptean Ross, and Aptean ProcessPro. But has a superior ecosystem and is a better fit for larger process companies, especially publicly-traded ones.
The companies in these industries need much deeper accounting and traceability capabilities, such as the ability to support both lot and serial numbers, as well as the requirements for production batches. The quality processes in these industries could be fairly unique as well. And might require integration with testing laboratories systems (in between production steps). Also, publicly-traded companies might require lot-level reporting. And might run into audit problems if moisture and catchweight are not accounted for appropriately (throughout the production and procurement processes).
Finally, most companies in these industries are likely to have in-house fleets with very complex requirements to schedule and manage deliveries. These features collectively provide a unique edge for the Sage X3 product (where other vanilla products such as SAP S/4 HANA or Oracle Cloud ERP might struggle). Or may require substantial custom development. While such development might be Ok for larger companies, SMB companies might not be able to afford it, along with being super risky for their financial health. But overall, Sage X3 is still a solid solution, at least for these industries. For these reasons, Sage X3 lands at number 7 on our list of the top 10 ERP systems in 2023.
6. Infor CloudSuite LN/M3
Infor CloudSuite LN and M3 are two flagship solutions from Infor positioned for companies up to $5B in revenue. Essentially, great alternatives for SAP S/4 HANA and Oracle ERP Cloud for companies that may use the ERP for more than being just a financial reporting tool. Infor M3, in particular, has much deeper and unique inventory capabilities to support planning based on style, size, and season. Along with offering native integration with apparel-centric PLM out of the box. Infor LN, on the other hand, has very deep capabilities for manufacturing organizations that might need to produce large complex products or smaller jobs. Not to mention a strong field service component where several companies may be involved in fulfilling the transaction.
So how does Infor LN/M3 compare with other Infor products such as Infor CloudSuite Industrial (Syteline)? Well, we have downgraded Infor CloudSuite Industrial (Syteline) this year from our top ERP list due to its limitations with complex manufacturing jobs (and issues with Infor OS). For example, Infor OS is still buggy and struggles in high-volume environments. Wait, wouldn't that also be applicable to Infor LN and M3 as well? Yes, the recommendation would be to limit the usage of M3 and LN to their out-of-the-box functionality — and build your other architectural components with other superior iPaaS systems in the market (such as Dell Boomi or MuleSoft).
Infor LN and M3 also have much superior functionality to support organizations with diverse operations. That might require features such as intra-warehouse transfers, handling units or license plates, or import/export compliance with international operations. Also, unlike Infor CSI, Infor LN and M3 have better support for project-based manufacturing. And the jobs that might be longer standing than finishing on the same day. Also, since LN and M3 don't have much overlap, they collectively hold the spot at number 7 on our list of the top 10 ERP systems in 2023.
5. IFS
Like other upper mid-market ERP solutions such as Infor LN or Sage X3, IFS has very deep functionality for companies in the airline ecosystem. As well as for companies heavy in field services operations. IFS also has robust global, multi-entity capabilities, along with being a cloud-native solution. Its depth for these industries is so unique that even larger solutions such as SAP S/4 HANA or Oracle Cloud ERP might struggle. Not to mention requiring substantial custom development on top of these vanilla solutions. While not as popular, IFS has a well-developed ecosystem and rich publicly available documentation for users and customers. And the API model is similar to the Microsoft Dynamics 365 Business Central or SAP Business ByDesign (with comparable experience as cloud-native solutions).
That said, IFS seems to have a very narrow focus with respect to the industries — and is not necessarily a fit for mainstream manufacturing industries. The manufacturing industries where constraint-based and production scheduling may be a critical success factor. While the focus is narrow, the IFS solution still enjoys an unbeatable advantage in the industries where it's likely to be a fit. For these reasons, IFS lands at #5 on our list of the top 10 ERP systems for 2023.
4. SAP S/4 HANA
SAP S/4 HANA is still the market leader, for large enterprises requiring global functionality (and deep localization capabilities for several continents). Its only competition in these accounts is Oracle. There might be a few other systems such as Unit 4, IFS, or Deltek that might be able to pull off the workload expectations of these larger enterprises. But they might not have as rich global compliance and transactional capabilities. It also has superior transactional workflow capabilities built with each transaction (and documents), to make traceability easier for large, complex organizations.
Also, it is ideal for companies that require best-of-breed architecture. They might need the best-of-breed architecture because of their preference for simplifying their workflow for each function. Or there may be a need to build an operational core on a completely different ledger. For example, the larger distribution and 3PL companies require WMS to have a different network than how they would be represented inside the ERP system. They might need a separate best-of-breed system for their HCM operations due to the operational complexity and compliance requirements. They are also likely to need a best-of-breed eCommerce platform, along with other enterprise-grade eCommerce components such as CDP or CPQ. This enterprise-grade best-of-breed architecture is only possible with solutions such as SAP S/4 HANA.
The only reason it ranks at #4 is that the cloud capabilities aren't as mature as the other ERP systems on this list. And for the cloud version, it might require several third-party add-ons just like NetSuite. But if you are buying SAP S/4 HANA on-prem version, the capabilities might be superior and maybe a better option than other systems on this list.
3. Oracle ERP Cloud
Oracle ERP Cloud is still a leading solution for large companies in many industries including media, telco, construction, energy, oil and gas, and now healthcare (after their acquisition of Cerner). It is a great solution for companies that might have deep internal IT expertise. And with the need of integrating several proprietary and third-party software systems. Examples of such systems? Patient claims management systems or utility billing solutions.
Also, it is a great solution for global companies that might use it as their corporate financial ledger while using other systems at the subsidiary level. The financial capabilities are especially strong for companies that require ledger-level security. Not to mention several layers of hierarchy with financial reporting such as LOB, functions, or funds. This solution also combines a very strong HCM solution in addition to the EPM solution that is natively integrated.
The solution also has extremely strong risk management capabilities, along with advertising and Cx cloud. These capabilities are especially geared toward industries such as financial services and insurance. That said, we have downgraded Oracle ERP Cloud a bit this year as we have been hearing a lot of challenges in our customer base with their integration such as WMS and ERP. In general, Oracle ERP Cloud is a superior fit for service-centric industries and might struggle with product-centric industries due to its limited success in these industries. For these reasons, Oracle ERP Cloud lands at #3 on our list of the top 10 ERP systems for 2023.
2. Microsoft Dynamics 365 F&O
Microsoft Dynamics F&O is typically the third choice with larger global accounts after SAP S/4 HANA and Oracle Cloud ERP. But these larger accounts might use the corporate ERP only for accounting and financial reporting while using a specialized operational system in each of the subsidiaries for core operations. If the role of your ERP in your enterprise architecture is more than financial reporting, the Microsoft Dynamics F&O ecosystem may be more mature with modern cloud-native technologies and successful in many industries.
One of the biggest advantages of Microsoft Dynamics is its consulting base and the pre-integrated marketplace options. The ecosystem that very few ERP systems can match. The main difference with the Microsoft ecosystem is that some of these ISVs are large enterprise software companies (funded through one of the largest PE firms). So the credibility of these add-ons is perhaps as good as the core product itself. But while the quality of add-ons may be great, you still need to make sure that add-ons are going to be compatible together — and that the architecture is going to be technically feasible.
And due to this, you might need the help of an Independent ERP consulting firm to navigate the channel due to the unqualified ISVs and VARs present in this channel. Also, due to the immaturity of the channel, we experience a lot more failures with Microsoft F&O than most other products. This year Microsoft Dynamics has seen its ranking improve a bit because of the technical issues we have discovered during our implementations with other products. For these reasons, Microsoft Dynamics F&O lands at #2 on our list of the top 10 ERP systems for 2023.
1. NetSuite
NetSuite maintains the #1 position as the leading ERP solution due to its success in many industries, vibrant ecosystem, pre-integrated and credible marketplace add-ons, and breadth of the solution. It's also not as complex as other competing more extensive solutions such as SAP S/4 HANA and Microsoft F&O. Additionally, it is one of the most comprehensive solutions for companies with diverse business models. The diverse business models could include native support for an omnichannel architecture, matrix/dimensional inventory, and subscription-based business models.
Although NetSuite can support many industries, its pricing and item master are not robust to support the needs of industrial distributors and manufacturers. NetSuite's sweet spot is lighter manufacturing and consumerized products such as health and beauty, fashion and apparel, and CPG-like products. Also, since NetSuite's financial capabilities are very strong along with an integrated HCM solution, NetSuite is a fit for most service-centric industries such as smaller banks and credit unions, financial services, non-profit, tech, and media.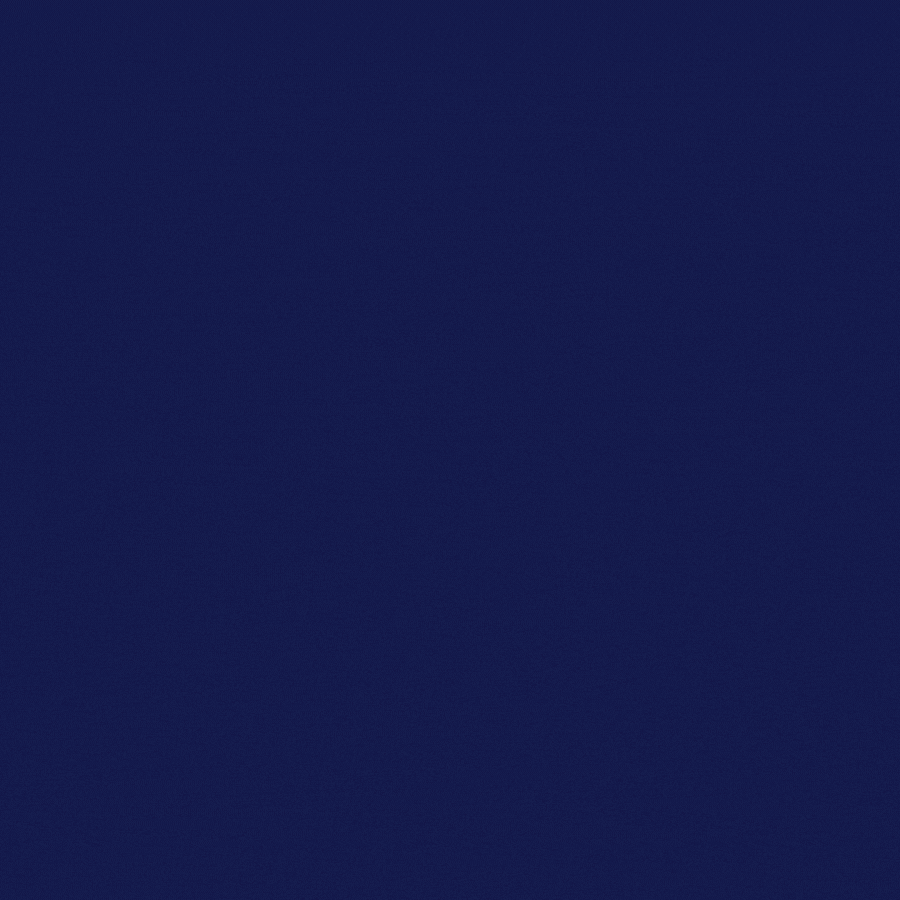 While NetSuite maintains the ranking as the #1 solution overall because of the quality of the product, our team has experienced several implementation challenges working with NetSuite professional team directly that led to implementation failure due to over-customization. As well as issues with the integration of their WMS and ERP. So while working with NetSuite, you might need to vet their solution and architecture even more. But overall, NetSuite is still a solid product. For these reasons, NetSuite lands at #1 on our list of the top 10 ERP systems for 2023.
Conclusion
Selecting ERP systems could be overwhelming. There are just so many variables. And if your job may be at stake because of a failed digital transformation initiative, it might be a frightening journey. With so much at risk, the last thing you want to do is to pick an ERP system based on the "popularity contest."
The popularity contest may lead to living with a false sense of security, such as if I go to SAP, it must work. After all, I am going to pay so much to SAP. This approach of selecting a top ERP system is a surefire way of failing your digital transformation. What you should do instead is follow a structured approach to identify the right solution after shortlisting a few relevant ones from this list. Or from a list for your industry or market segment.
FAQs