Navigating the ERP industry could be hard with so many different ERP company types. If this is your first time engaging with ERP companies, you might be confused about their role. The problem starts with marketing verbiage sounding similar. As well as each of them claiming to be an expert at business transformation or process re-engineering. While marketing is easy, being proficient with ERP transformation projects is a multi-year process. This process requires having thousands of cycles under their belt to be able to able to master the art. Engaging with a company that may be overcommitting its capabilities is a sure recipe for disaster.
The challenge is not just their overlapping focus and claims. It is also their tendency to guard their revenue, sometimes through practices perceived as unethical. Through their alliance strategy, the ERP publishers may have an NDA with their resellers. The NDA with a clause of favorably marketing their products. These clauses will prevent them from revealing the weaknesses of the products. Even if they might want to be completely honest. Legal issues are not the only problems the ERP industry faces. You might run into technical or architectural challenges. The competing vendors might not integrate well with the other good solutions sold in alliances by their rivals. So what do you need to know about different ERP companies involved with an ERP transformation project?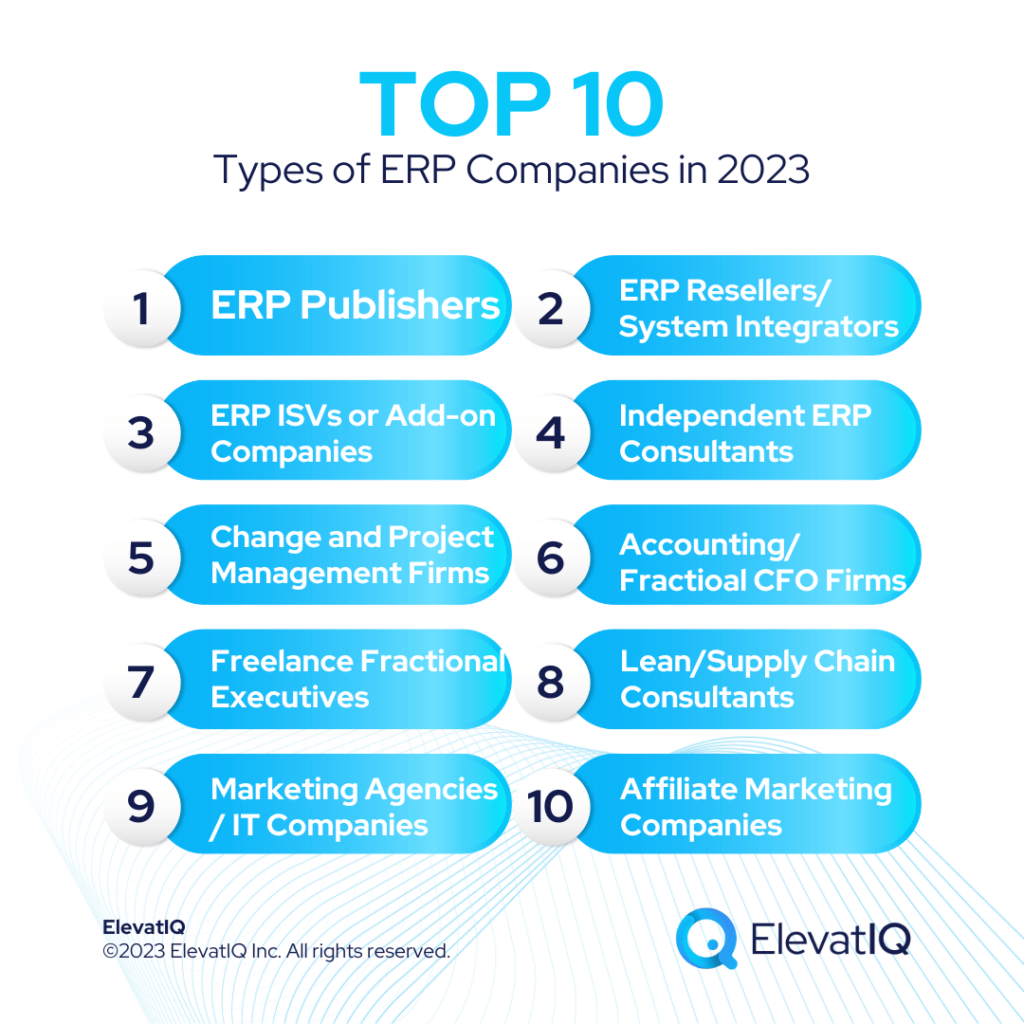 1. ERP Publishers
ERP publishers are the producers or manufacturers of ERP products. Their role would be similar to a manufacturing OEM that publishes the original equipment. The OEMs such as a car or a material handling system that their ecosystem partners can sell or service. Examples of such companies include tier-1 vendors such as SAP, Oracle, and Microsoft. Tier-2 vendors such as Infor, Epicor, Sage, IFS, Unit4, QAD, Acumatica, Plex, or Deltek. And Then tier-3 vendors such as ECi software solutions, Global Shop, ProShop, Genius, Blue Link, or Alox.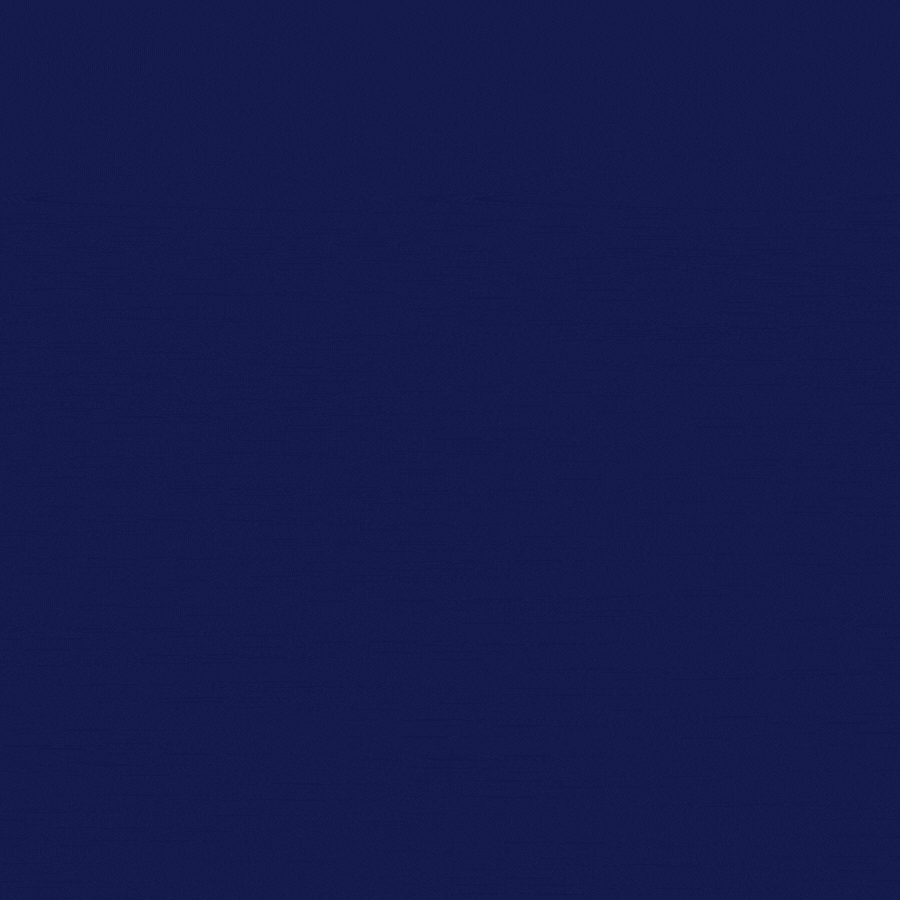 Depending upon the publisher type and their business model, they each may have different strategies. Some horizontal vendors such as SAP, Oracle, Microsoft, Sage, and Acumatica might offer basic ERP capabilities out-of-the-box. But they might rely on their VARs and ISVs to provide the industry functionality. Vertical vendors such as Infor, Epicor, Plex, QAD, or Unit4 might package the entire enterprise architecture out of the box. They might also offer consulting support and services.
In general, most ERP publishers care for the license revenue and may have legal limitations in providing support outside of their product. Even the ERP vendors that might have their internal professional service might engage with other partners to provide integration support and services. Also, the vendors that don't have developed channels and ecosystems are likely to have poorer documentation for their products. Why? Because they might manage their products with tribal knowledge and few key employees (or departments). Regardless of whether you sign a contract through them or through one of their channel partners, you will most certainly be using products published by these OEMs.
2. ERP Resellers/System Integrators
ERP resellers (also known as value-added resellers or VARs) are the distributors of the ERP OEMs. Their role is similar to a distributor in the traditional retail and manufacturing value chain. A third-party sales extension of their ERP OEMs, most resellers might carry only a couple of products, depending upon the restrictions posed by their OEMs. Examples of resellers would be SAP or Oracle partners, Infor or Epicor resellers, or Acumatica or NetSuite VARs. Examples of system integrators would be companies such as Accenture, CGI, Capgemini, NTT Data, TCS, Wipro, Infosys, or HCL.
Some OEMs might require exclusive relationships, while the other ones might be slightly more flexible. They divide their resellers' focus into different territories, just like their internal sales teams. At one time, there could either be a reseller or an internal sales rep allocated to the deal. Changing the reseller might be possible but often difficult, as OEMs might want to guard their resellers.
Primarily interested in the consulting revenue, the system integrators also have a very similar business model as ERP resellers. But they might not sell the software. They will have internal practices set up for each vendor and product. And each practice might compete with each other for clients and revenue. And this competition sometimes may be at the expense of customers. Neither the reseller nor the system integrators are independent. They may have biases with their advice as they are only experts in a few products. They would try to create solutions around those technologies, ignoring the other potentially superior options out there in the market.
3. ERP ISVs or Add-on Companies
ISVs (independent software vendors) are software publishers that may sell their software on ERP marketplaces, with the primary motivation to sell their licenses. Typically installed on top of the ERP systems, the ISV solutions come in various shapes and sizes. Some of these ISVs are well-funded companies by private equity and VCs. The other add-ons, however, are developed by VARs that may not be as well capitalized.
In general, the ISVs that are also not VAR tend to have superior go-to-market strategy and development teams. The companies that try to do both end up mixing their business model. They might not have as much capital and install base to maintain the high-quality code, as well as documentation. Examples of ISVs could include sales tax software, AR/AP automation, and EDI vendors. As well as iPaaS solutions, eCommerce plugins, and customer and vendor portals. Sometimes these ISVs could be as big as the largest enterprise vendors, such as Salesforce, Adobe, or ServiceNow.
The ISVs are likely to have very strong alliances with the OEMs and VARs. At times, offer free independent advice, including ERP selection. They do so in the hope of winning the license business. Some ISV solutions might be native, while others may have a completely different look and feel and UI than the native solution. Also, unless you live and breathe in the ERP space, it might be harder to know the difference between a white-labeled solution sold on OEMs ' papers vs. the code owned by the OEM.
4. Independent ERP Consultants
Just like other ERP companies, even independent ERP consultants come in various shapes and sizes. Some of them are business transformation experts involved from the strategy phase until the successful adoption. The others are just affiliate marketing companies, selecting based on a checklist approach. As well as walking out right after the ERP selection phase, handing over the implementation phase to ERP subject matter experts.
Also, unlike other pureplay change management companies, some independent ERP consultants may not only offer change management expertise. But also help with enterprise architecture and program management, combining many different technologies, including hardware. Generally, these companies offer CIO-level expertise, helping you manage the entire program. This is especially true if you might not have the internal bandwidth or expertise to do it on your own.
Due to the nature of their business, they don't have affiliations with any ERP vendors and might not have access to certifications and training programs. So they are likely to work with a VAR or OEM and use them as the product and technical experts while they act as the business consultants covering not just technology but also process or data decisions to avoid implementation failure due to overengineering of systems. If independent ERP consultants claim that they don't need to work with a VAR or OEM, that means they are most likely a VAR or a system integrator trying to pretend to be independent. An example of such companies would be ElevatIQ, Third Stage Consulting, Panorama Consulting, Ultra Consultants, ERP Advisors, and Pemeco Consulting.
5. Change and Project Management Consulting Firms
While the core offering of independent ERP consultants includes change and project management, the pure-play change management consulting firms lack the ERP subject matter expertise – critical for ERP projects. Most of the change management consulting firms have HR and learning backgrounds, which is great for other change management programs, such as the adoption of a specific type of tool that might not be as complex or a physical process that might not require as deep subject matter expertise.
The same goes for project management companies as well. While project management is important, it's not as critical as the ERP subject matter expertise to be successful with these projects. Also, since pure-play change management consulting companies may undertake a wide variety of projects, they might not go through as many cycles and may not be keeping up with the changes with each product and vendor.
Due to their limited understanding of the industry, they are also likely to struggle to work with ERP vendors. Finally, they would not have access to as many quotes and contracts to be able to negotiate with the ERP vendors. Some change management companies may also have partnerships set up with the vendors in the market and might not be completely independent. An example of such companies would be change and project management consulting firms run by ex-trainers and project managers.
6. Accounting/Fractional CFO Firms
Some people perceive ERP systems as accounting systems, and you are likely to go to your current accounting firms for advice about ERP systems. But their perspective is limited to finance, which is not even 10% of the overall ERP processes, not to mention other technologies and the enterprise architecture. Also, just like other ERP firms, even accounting and fractional CFO firms come in various shapes and sizes, with the majority of them claiming ERP selection and project management expertise.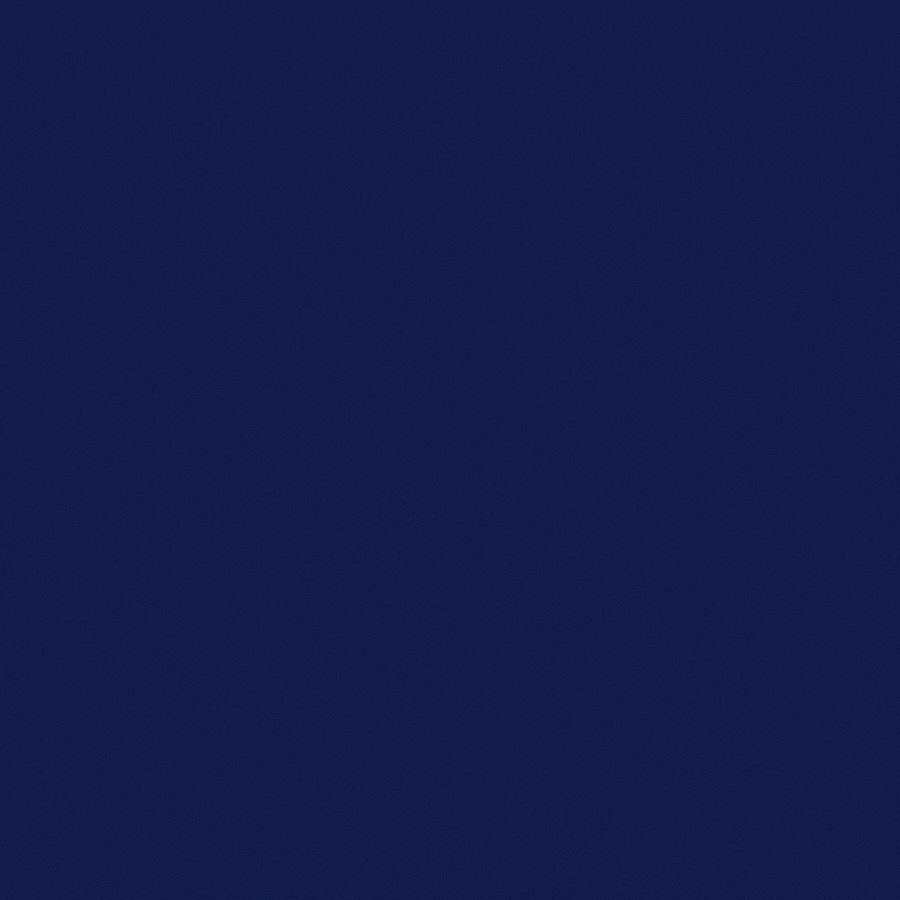 There might be big accounting firms through your audit relationship. Each of them will claim to have ERP selection and implementation expertise, but their approach has biases (and is very similar to VARs). They might claim that they have separate divisions, with the selection being completely independent. But since they are part of the same company, their selection is likely to have biases. Generally carrying horizontal solutions such as SAP, Oracle, or Microsoft, they might ignore everything else, as these solutions provide an opportunity for them to create an IP on top of them. Also, their business model is to make money by creating dashboards and reports, resulting in unnecessary development and maintenance costs, generally pre-packaged with other solutions in the market.
Finally, the major challenges with most ERP implementations are likely to be supply chain, inventory, and operations related. Just because these issues require cross-functional alignment of data and processes, most accounting and fractional CFO firms are likely to be perceived to be biased by other functions and departments, even if they are completely unbiased, resulting in adoption issues.
7. Freelance Consultants/Fractional Executives
Freelance consultants and fractional executives are very common in the ERP industry as well. Sometimes these executives might be in between jobs, and other times they might be running a lifestyle business. They typically don't have a strong team backing them and don't go through enough cycles for their expertise to be comparable with other ERP companies. Typically ganging up with other freelance and fractional executives, hiring them might lead to attrition issues as each executive might be working on competing priorities.
With limited exposure and involvement in the ERP industry, they might not be well-versed in the political factors that generally lead to issues with ERP selection and implementation. Not understanding the financial risks comprehensively, they might make mistakes such as asking for unreasonable discounts or unknowingly conceding on factors that might have much deeper consequences.
Also, without a clear market position and having to worry about legal consequences, as with independent ERP consulting firms, they might accept kickbacks in the background. They are also likely to be biased to the solutions to their familiarity, just because they might have implemented only a couple of solutions and not necessarily tracking the industry on a daily basis. An example of such companies would be executives who are freelance and may not represent a company with several employees.
8. Business Process/Lean/Supply Chain Consultants
Most business process, lean, and supply chain consultants are likely to be the users of ERP systems, without real implementation experience. Even if they may have been involved with an implementation, they mistakenly assume that using and implementing them require similar expertise. Just like freelance consultants, they might not understand the political forces of the ERP industry.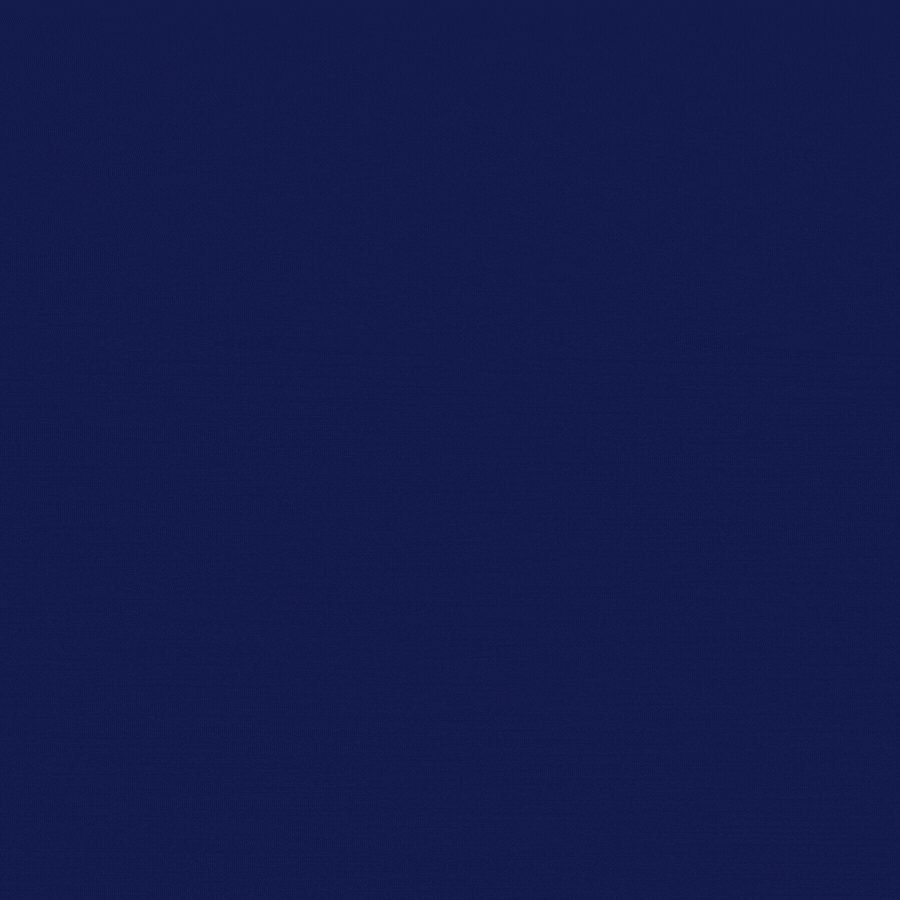 Also, just like them, they are likely to be familiar with a couple of solutions and might not track the industry on a daily basis. Also, they will not go through as many deals per year to be able to see enough trends and be informed with their recommendations. The ERP selection and implementation require an understanding of processes and data from the lenses of ERP. So while they might be able to improvise the physical processes, they might struggle with digital processes because of the lack of ERP subject matter expertise. An example of such companies would be supply chain and lean and six sigma consulting firms.
9. Web Development/Marketing Agencies/IT Companies
While most ERP-like systems can be perceived as IT or software applications. And most companies have a tendency to assume that most software applications must be similar. Also, while IT companies and marketing agencies may have a great depth with programming languages and technologies, they mistakenly assume the depth of business processes and subject matter expertise required for ERP implementation.
The consultants that shape up an ERP implementation are functional consultants, consultants that have educational backgrounds or training in accounting, supply chain, and operations management. Unfortunately, most software engineers that might be building technical systems on a daily basis aren't the best fit for ERP-like systems.

It takes many years and thousands of implementations to be the subject matter expert with ERP implementations, along with formal training and certifications on many ERP systems. Without this training, web development, marketing agencies, and IT companies would struggle with ERP implementation. They are also likely to be biased with their assessment as even selecting an ERP requires a deep understanding of business processes, business data, and the ERP data model, as well as enterprise architecture. An example of such companies would be Shopify and BigCommerce partners, SEO and branding firms, and Salesforce and HubSpot partners.
10. Affiliate Marketing Companies
There are several affiliate marketing companies and marketplaces that generally rank higher on Google because of their content. And because of their rankings, most prospects and customers are likely to land on their sites first. Their primary business model is to sell leads to enterprise software companies. While they might claim ERP selection and procurement expertise, they don't have subject matter expertise with ERP implementation.
Just like independent ERP consulting companies and ERP selection consultants who might only help with ERP selection, these marketing companies take a very check-list-centric approach to ERP selection. Their recommendations are highly generalized and lack the depth required to save ERP implementation failures. Also, while they might come across as vetting thousands of software vendors, their ERP selection is still biased as they are likely to select the solutions listed in their network or the companies that have paid them to create a listing on their site.
Also, they might offer cheaper ERP selection services just because they not only charge the customer for the selected services but also charge each vendor for lead generation, lead sharing, listing creation, ranking maintenance, etc. An example of such companies would be Select Hub, Technology Advice, G2, Capterra, Trust Radius, Software Connect, Software, GetAPP, and Technology Evaluation Center. As well as most media properties owned by analyst firms such as Gartner, Forrester, and IDC.
Final Words
Understanding the business models involved in the ERP industry can help you find companies that can help you succeed with your goals. Not only do you need to pay attention to their positioning, but you also need to understand how their contracts are structured. Gauging only from the marketing material could be challenging. And you might need an insider expert, such as an independent ERP consultant, who can help you understand the industry.
So if this is your first time implementing an ERP, make sure you are not judging a company by the cover page of their website. Choosing a company that might be overclaiming its capabilities might not only mislead your ERP selection process but can also result in an ERP implementation failure. So use this list as a starting point for your ERP journey.
FAQs