Traditionally, ERP systems didn't package WMS capabilities with their suite because of the technology and architectural differences. But this is no longer the case with the cloud. The cloud systems now package basic WMS capabilities that their mid-market customers can easily use without worrying about complex integration or using a separate WMS package. However, companies, even with relatively simpler operations, quickly outgrow them and require a best-of-breed WMS software.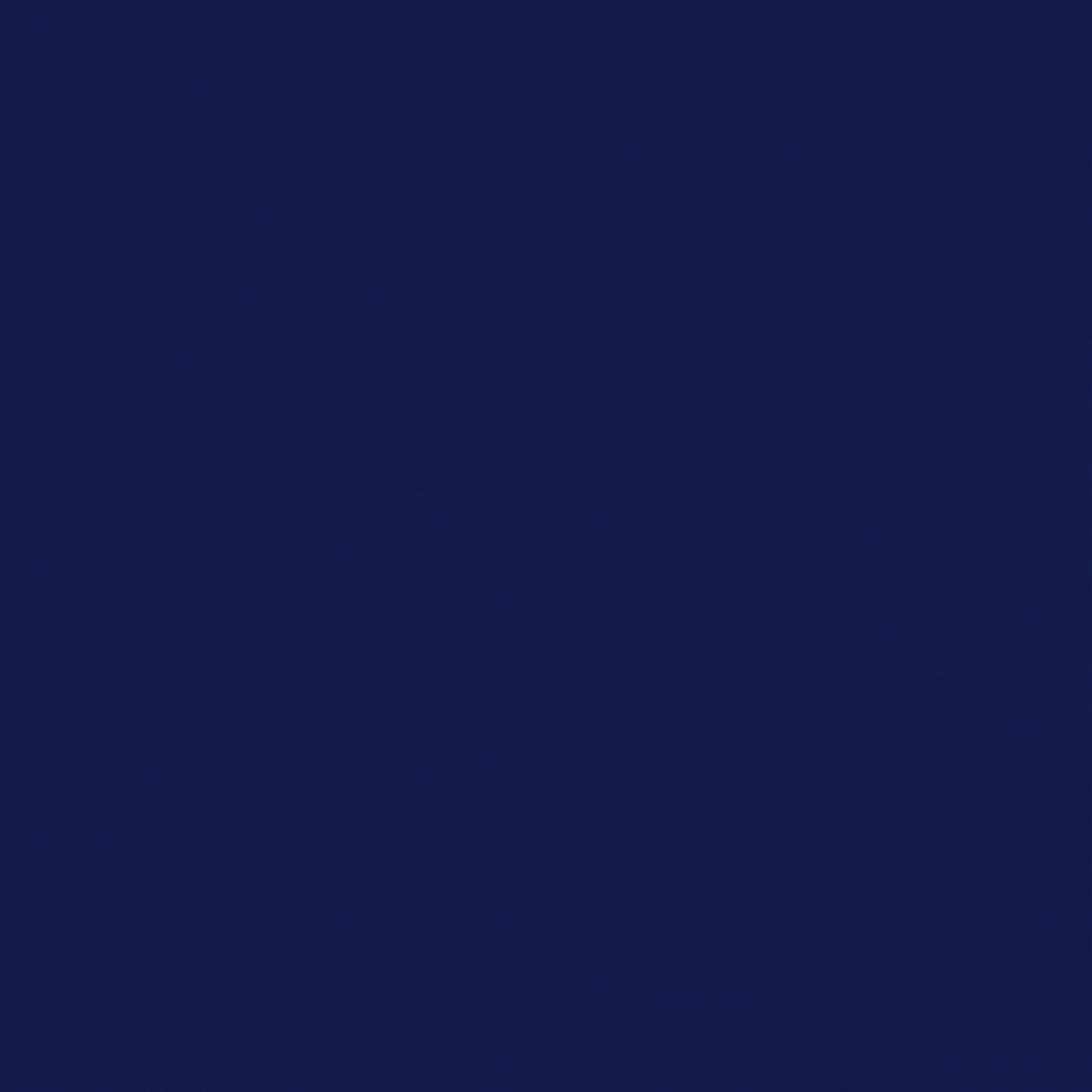 So, what are those architectural differences? The primary difference would be for 3PL-centric companies, even if they have a minor 3PL component as part of their business model. To diversify, more and more distributors are exploring a 3PL offering. This new business model drives a need for a completely different warehouse architecture than tightly coupling with how inventory is accounted for. They may also have a need for faster transactions or 24/7 operations. Both of these needs are likely to drive the need for a dedicated warehouse management system.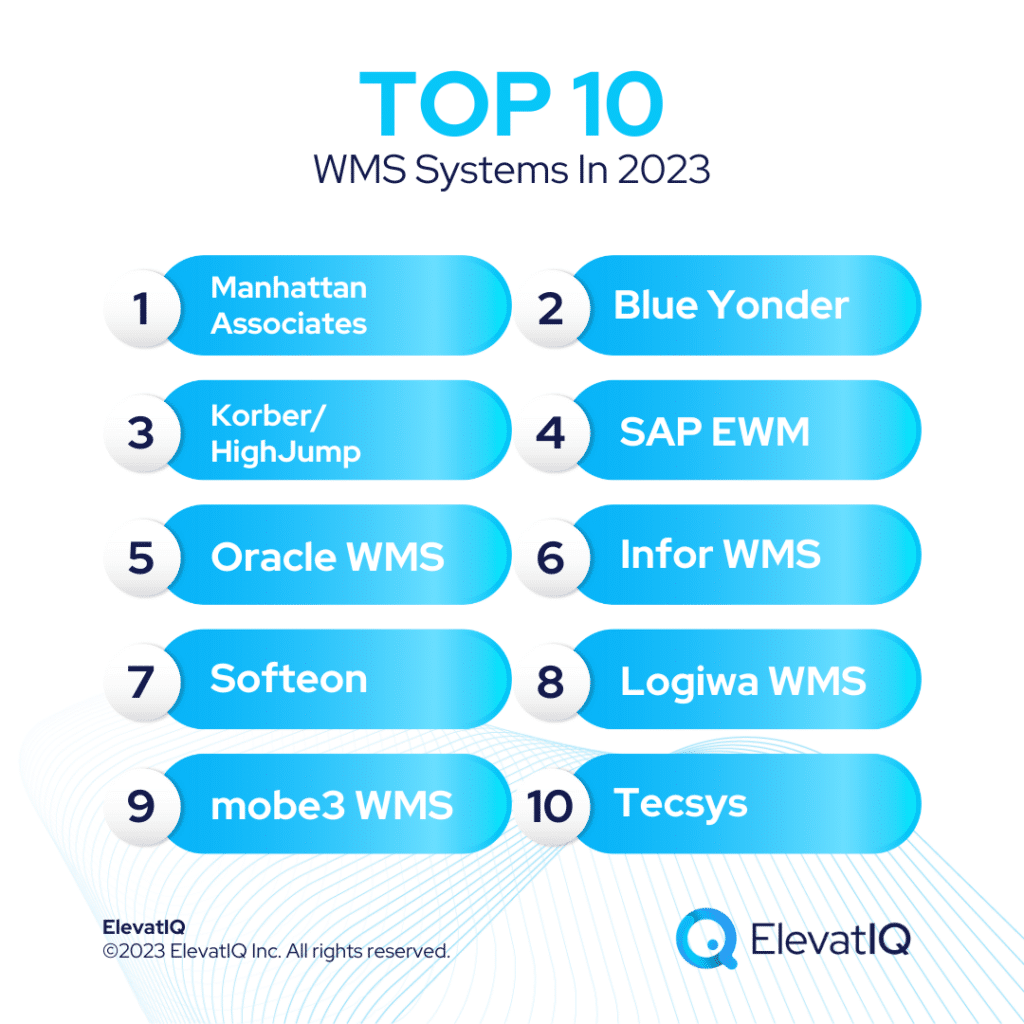 Also, with technical advances, the warehouse architecture has evolved substantially, with three major components: warehouse management system, warehouse execution system, and warehouse control system. The role of the control system is to send to the command and control and facilitate integration with hardware. The warehouse management system is primarily the management component that helps with the management of data and inventory, etc., while the execution component brings them together. Each WMS may package some of these capabilities or provide all three along with several other systems as part of their suite. So, what are the top 10 WMS systems in 2023?
Criteria
Overall market share/# of customers: How large is the market share of this WMS product? WMS vendors' overall market share is irrelevant for this list if they have multiple WMS products in their portfolio.
Ownership/funding: Who owns the WMS vendor? Is it a private equity company, a family or a group of families, or a wealthy corporate investor?
Quality of development (legacy vs. legacy dressed as modern vs. modern UX/cloud-native): How modern is the tech stack? Not clunky! How aggressively is the WMS vendor pushing cloud-native functionality for this product? No fake clouds! Is the roadmap officially announced? Or uncertain?
Community/Ecosystem: How vibrant is the community? Social media groups? In-person user groups? Forums?
Depth of native functionality (for specific industries): Last-mile functionality for specific industries natively built into the product?
Quality of publicly available product documentation: How well-documented is the product? Is the documentation available publicly? How updated is the demo content available on YouTube?
Product share and documented commitment (of the publisher through financial statements): Is the product share reported separately in financial statements if the WMS vendor is public?
Acquisition strategy aligned with the product: Are there any recent acquisitions to fill a specific hole with this product? Are there any official announcements to integrate recently acquired capabilities?
Maturity of the Supply Chain Suite: How mature are other capabilities that would augment WMS, such as TMS, WMS, S&OP, and the network?
User Reviews: How specific are the reviews about this product's capabilities? How recent and frequent are the reviews?
Must be a WMS product: Must be a recognized WMS product by several analyst firms with a proven track record and market share.
10. Tecsys
Tecsys targets healthcare and retail-centric verticals with its unique capabilities that are relevant in certain verticals, such as point-of-use inventory. While most WMS vendors might offer some hardware as part of their offerings or might have alliances for devices or ASRS systems, etc., the point-of-use systems require specialized hardware and its interfaces that would be expensive to develop on other vanilla WMS systems. These verticals also have unique multi-location inventory capabilities, such as transferring goods across multiple locations.
Pros
Point of use inventory management. Required for traceability from the warehouse location to the point of use. Specialized hardware and interfacing needed for these capabilities would be expensive to build on top of vanilla WMS systems.
Domestic WMS capabilities for facilities with multi-locations. The multi-location features are especially friendly for companies with multiple locations, such as hospitals or retail, where inventory might need to be transferred throughout the day.
eCommerce and retail friendly with OMS. Unlike other packages on this list that might not have an integrated OMS, Tecsys is friendly for budget-conscious mid-market DTC and e-commerce-centric companies that need an OMS integrated with their WMS.
Cons
Outdated tech. The tech might not be as updated as some of the other cloud-native options.
Not a complete suite like other larger players. Not as complete as other larger solutions like Blue Yonder and Manhattan that can provide the entire supply chain suite as part of their offerings.
Ecosystem. The number of consulting options and ecosystems is fairly limited compared to other options on this list.
Choose Tecsys if you are a mid-market healthcare or retail organization, especially if you might have unique needs that only they might be able to offer.
9. mobe3 WMS
Mobe3 WMS is perhaps the smallest package on this list, often installed in the smaller ERP ecosystems. But it is feature-rich to support the needs of smaller warehouses, especially in process and batch-enteric industries where they would need specialized capabilities such as pallet and lot attributes built as part of the solution. The other solution that might not have these pre-baked might struggle in these industries.
Pros
iOS friendly and cloud-native. One of the only WMS systems designed natively for iOS interfaces. They are also among the few WMS systems that are cloud-native.
Advanced capabilities for SMBs, such as picking metrics. For their size, they have some very advanced features, such as the ability to measure picking metrics that might not be available with the WMS packages bundled as part of the ERP.
Advanced capabilities for process and batch manufacturing and distribution companies. With the support for features such as lot attributes, bin attributes, and pallet attributes, they can support several advanced capabilities, such as advanced slotting and cross-docking. Process manufacturing and distribution companies especially need these capabilities that other solutions might not have them pre-baked.
Cons
Technology and compatibility issues with some devices. There might be compatibility issues with some devices, so make sure to check the compatibility with the devices you plan to use.
Some users reported bugs with the software. Based on the reviews, some users reported bugs with the software. So it might not be as stable as with some of the larger vendors on this list.
Not for enterprises. It would not have the transaction processing capabilities of large enterprises. Not proven in the large enterprise space.
Choose mobe3 WMS if you are a small organization looking for a small WMS tool that can be easily implemented in a cost-effective way.
8. Logiwa WMS
Logiwa WMS is ideal for eCommerce and parcel-centric operations. While their WMS capabilities are strong, covering needs in all areas of warehouse management, such as WMS, WCS, and WES, it might not be as comprehensive as some of the other enterprise solutions on this list.
Pros
Designed for eCommerce and parcel-centric operations. Its design is especially friendly for eCommerce and parcel-centric operations.
Feature-rich. It has advanced features that the mid-size WMS systems would contain but is not as advanced as the other enterprise solutions on this list.
UI and UX. The UI/UX is cloud-native and one of the best compared to other solutions.
Covers capabilities from all buckets WMS, WCS, and WES. It can cover all buckets, including integrating with the ASRS systems and AGVs.
Cons
Learning curve. The users are likely to feel a learning curve, especially if they might not have previous experience using a WMS solution.
It is not as easy as other simpler WMS systems, such as Mobe3. The solution would require training and implementation and may not be as easy as some of the other packages on this list.
Does not cover all modes for enterprises. It's primarily designed for parcel-centric operations, which means if you have a complex warehouse with different modes, then it might not be the best fit.
Choose Logiwa if you are looking for a parcel-centric WMS with a cloud-native interface that is feature-rich to support the operations of a mid-size warehouse.
7. Softeon
Softeon targets very similar customers as Infor WMS in the upper mid-market segment. It's not proven for the enterprise customers like some of the other solutions on this list. It might also be too big for smaller companies.
Pros
Power batch capabilities. Compared to other smaller solutions that might not have batch capabilities that mid-sized companies would need after they have grown past the initial adoption of barcoding.
Easier integration between other solutions is included as part of the suite. Softeon not only offers the WMS but also has other pre-integrated capabilities as part of the suite, such as distributed order management.
Distributed order management capabilities. The distributed order management capabilities help support high-volume retail and distribution organizations that might need to implement complicated business transactions such as micro-fulfillment operations.
Cons
Not designed for enterprises. While it has great advanced capabilities for mid-market organizations, it's not proven with enterprise companies.
Enterprises needing other supply chain capabilities would require third-party add-ons. Although the suite includes several other offerings, such as distributed order management capabilities, the suite is not as complete as the other bigger solutions, such as Blue Yonder or Manhattan.
It might be too big for very small operations. Companies with smaller operations might find the layers to support batch processing overly complicated.
Choose Softeon if you are a mid-sized organization seeking an advanced WMS that can not only provide other advanced capabilities as part of the suite, such as distributed order management, but can also support batch capabilities much needed for larger warehouse operations.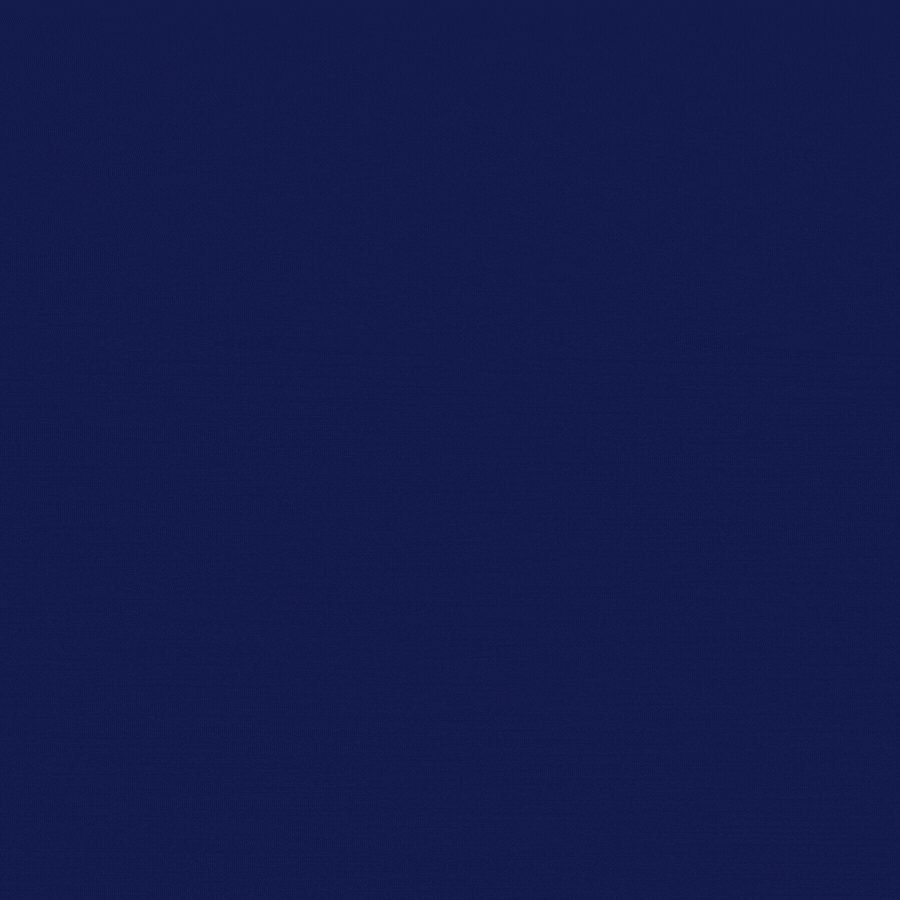 6. Infor WMS
Infor WMS targets distributors in the upper mid-market segment heavy in manufacturing, especially the verticals where other solutions such as Infor LN and M3 are strong. This would be especially true with verticals such as Automotive, Aerospace, Fashion, and Industrial distribution.
Pros
Pre-integrated with other Infor ERPs. The integration of ERP with WMS is challenging because of the frequency. Infor WMS' pre-integrated offering with Infor LN and M3 is friendly for manufacturers already on these ERP systems.
Other supply chain capabilities as part of the suite. Infor WMS also clubs several other supply chain offerings such as S&OP and visibility platforms to make it comparable with the other larger supply chain suites such as Blue Yonder or Manhattan.
3D warehouse. 3D warehouse capability is especially unique with Infor WMS for larger warehouses, where companies will gain operational efficiencies by using the virtual 3D layout of the warehouse.
Cons
Not the best fit to handle the volume of large enterprises. While Infor WMS does well with upper mid-market warehouses, it might not be the best fit for high-volume warehouses with smaller dollar transactions.
Not strong with the execution component of TMS. The TMS component is not as strong and would require another best-of-breed TMS execution product for it to be comparable with other stronger suites such as Blue Yonder.
Not the best fit for 3PL. While Infor WMS has very similar capabilities as SAP EWM, it's not designed from the perspective of 3PL. They generally require deeper compliance and freight audit capabilities, as well as dispatch and rate shopping.
Consider Infor WMS if you are a mid-market manufacturer, especially if you might be or planning to be on Infor LN or M3 ERP systems.
5. Oracle WMS
Oracle WMS is the right fit for large transactional warehouses that require a siloed supply chain layer either to support transaction volume, 24/7 operations, or the warehouse architecture of the 3PL business model. It is also ideal for companies that need complete supply chain capabilities as part of the same suite, especially if they might already be on Oracle Cloud ERP.
Pros
Complete suite to build the entire tech stack. Oracle WMS clubs all other supply chain capabilities, such as RMS, S&OP, TMS, etc., to be comparable with other larger suites, such as Blue Yonder and Manhattan.
Pre-integrated with other Oracle apps. Oracle WMS pre-integrates with other apps, such as ERP and TMS, that would require an expensive custom integration that might be out of reach for most mid-market companies.
The transaction volume of enterprises. It's proven for large enterprises with millions of transactions and extremely large and busy warehouses and operations.
Cons
Too big for smaller companies. The data model and product design might feel overwhelming for smaller organizations because of the additional steps and operational overhead.
It might require other add-ons for capabilities such as network, data, and maps. Oracle does not have native capabilities for network, data, and maps and would rely on partners to provide that. It's limited to the execution capabilities.
Expensive customization to enable compliance workflows not pre-built with the core. It would require substantial development and consulting efforts to enable compliance workflows that might be pre-built with other solutions.
Consider Oracle WMS if you are a large enterprise, especially if you might be on other Oracle products such as ERP or RMS.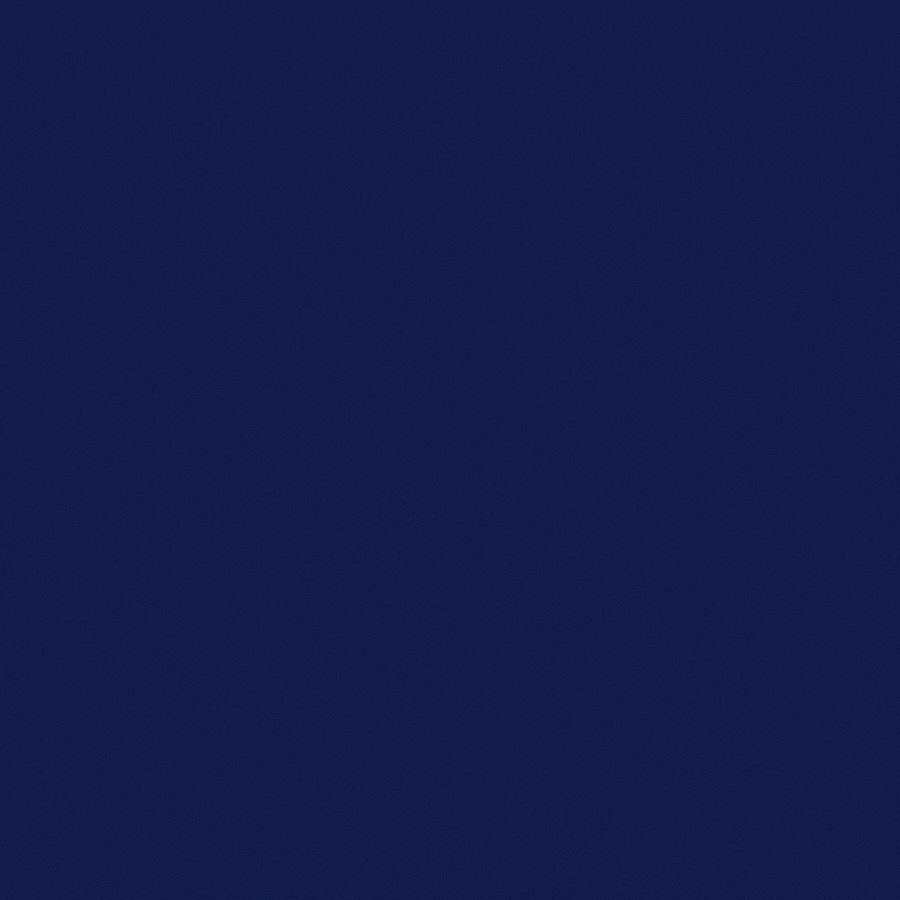 4. SAP EWM
SAP EWM is ideal for enterprise-grade warehouses and distribution companies with the 3PL business model, especially on other SAP solutions such as SAP S/4 HANA. It's not ideal for smaller warehouses with a limited consulting budget.
Pros
Support for both decoupled and embedded architecture. This architecture option allows companies to support 24/7 warehouse operations, as well as support a 3PL business model that generally requires a different warehouse architecture than the financial representation of warehouses in the ERP system.
Power of HANA. Backed by the power of HANA, it can support one of the workloads of Fortune 500 organizations where most other solutions might struggle.
Advanced capabilities for 3PL, such as value-added services. It has support for value-added services that would be part of the 3PL business model, which might be harder to bill and offer with other WMS solutions not designed for 3PL businesses.
Cons
Too big for smaller companies. Its data model might be frightening for smaller organizations seeking systems with simpler setups without the overhead that might be critical for larger organizations but irrelevant for smaller organizations.
Learning curve and expensive implementation. SAP EWM is a complex system and would require a substantial learning curve and expensive implementation.
Expensive. Compared to other solutions on this list, its pricing is not the most friendly for smaller organizations.
Choose SAP EWM if you are a large distribution company with a global presence, especially using other SAP products such as SAP S/4 HANA or SAP Hybris.
3. Korber/HighJump
Korber/HighJump is a suitable solution for mid- to upper-mid-sized companies. It's ideal for companies that are looking for an integrated suite, including last-mile capabilities. While Korber/HighJump contains several different integrated components, such as TMS, DSD, and freight audit capabilities, it's not as comprehensive as other solutions on this list.
Pros
Fairly comprehensive suite for both WMS and TMS. The suite is fairly comprehensive, with several pre-integrated components that might not be available with other smaller solutions such as mobe3.
Pre-integrated WMS and TMS. Standalone WMS and TMS systems would require substantial integration that might be out of reach for mid-market companies, and this is where the pre-integrated WMS and TMS offered through the Korber suite is a huge help for these companies.
DSD capabilities. Companies in the DSD space require specialized capabilities such as proof of delivery, in-house fleet management, and unique dispatch and scheduling capabilities such as routing based on zip codes or creating pick-and-pack lists for trucks based on priority.
Cons
Issues with pre-baked integration. While Korber offers pre-baked integration, they still require vetting of the integration flows based on the requirements. Custom integration may be required if the existing flows are not sufficient for their use cases.
Not a complete Supply Chain suite. The other suites on this list are far more comprehensive with their capabilities, such as integrated S&OP and control tower capabilities that might be limited with Korber.
Not for enterprises. Unlike other solutions such as Blue Yonder and Manhattan, Korber is not proven with as many large accounts.
Choose Korber if you have outgrown standalone, smaller WMS systems and are looking for a suite with advanced WMS capabilities for mid-market companies.
2. Blue Yonder
Strongest supply chain suite along with advanced WMS capabilities proven for enterprises, especially with retail companies with high volume. Blue Yonder might not be a fit for smaller companies.
Pros
Enterprise-grade WMS with other components pre-built. Blue Yonder is one of the leading supply chain suites proven with Fortune 500 accounts.
Ideal for retail-centric industries. Advanced capabilities for retailers with millions of SKUs and locations that require planning at the location level.
All modes of the supply chain, including supply chain control tower capabilities, are pre-integrated. Blue Yonder has comprehensive support for all modes of the supply chain, including their partnership with data providers with advanced AI and ML capabilities that would augment the existing WMS capabilities.
Cons
Too big for SMBs. Blue Yonder might be overwhelming for SMBs requiring simpler WMS systems.
Too expensive. Most SMB companies not requiring enterprise scale and use cases might find Blue Yonder too expensive.
Network component missing with the supply chain suite. The biggest missing piece with Blue Yonder is that they don't own a network. The suites that have their own network have better control of their data, meaning they can provide richer insights to augment WMS capabilities.
Choose Blue Yonder if you are a large enterprise, especially a retail-centric business, looking for a complete supply chain suite integrated with a WMS.
1. Manhattan Associates
Manhattan WMS is among the strongest solutions in the market for volume retail. While Manhattan may not be as complete with its Supply chain suite capabilities, it's especially suitable for high-volume enterprise food, grocery, shoe, and apparel industries. It might not be the best fit for smaller businesses.
Pros
Point of sale offered as part of the suite. The pre-integrated point of sale offered as part of the suite is a huge plus for Manhattan for companies without internal IT capabilities for integration or not willing to invest in the expensive integration.
Ability to handle enterprise workload. Manhattan has been proven with enterprise retailers with very high transaction volume and SKUs that require deep planning and merchandising capabilities.
Able to handle complex verticals and inventory such as grocery, shoes, and apparel. The verticals such as grocery, shoes, and apparel have unique requirements when it comes to their inventory planning and requires specialized WMS capabilities, which is where Manhattan really shines.
Cons
Not a complete supply chain suite. While the Manhattan suite contains essential execution components such as WMS, TMS, OMS, and POS, it's weaker in other supply chain pillars such as S&OP and network.
It would require add-ons for other supply chain components. For companies looking for a complete suite, they would require several add-ons to be comparable with other Supply Chain suites such as Blue Yonder.
Not for SMBs. Manhattan's design for enterprise companies might not be as friendly for smaller companies looking for simpler solutions.
Choose Manhattan if you are a large company, especially a food, grocery, shoe, and apparel business, looking for an enterprise-grade WMS solution.
Conclusion

Choosing a WMS system is not as easy due to its overlap with several other software software categories and the way companies package their offerings. As technology advances and boundaries blur, it will only get further confusing.
So, if you are in the market for a new WMS system, make sure you understand your business model and transaction and find software aligned to your needs. Hopefully, this list can provide you with a short list of options to evaluate further.
FAQs