Manufacturing companies always needed far deeper ERP capabilities than other industries. Why? Due to the large inventory carrying costs, production efficiencies, and regulatory controls. With the plethora of ERP solutions available in the market, the manufacturing industry is perhaps the trickiest when it comes to finding the right ERP solution. More overlapping options, more confusion. Also, manufacturing as an industry could be all over the place. And you might hear arguments such as software development being the manufacturing industry. Is it really manufacturing? Probably yes, or maybe not, depending upon the business processes and the industry segment the software development company might serve.

So the scope of the manufacturing industry? Manufacturing could range from building large spaceships to your favorite drinks. From discrete to process. From make-to-order to make-to-stock. And each micro-vertical has specific business processes and as a result, varying ERP needs. And due to these nuanced needs, it was traditionally harder for ERP vendors to sell vanilla solutions. So they grew by targeting specific micro verticals. And their design generally leans towards these micro-verticals. Using a product not originally designed for your micro-industry will feel unnatural. And this unnaturalness might lead to users withdrawing from the core functionality of ERP systems. And instead, prefer ad-hoc processes and over-customized workflows. Ultimately, failing the overall business transformation initiatives.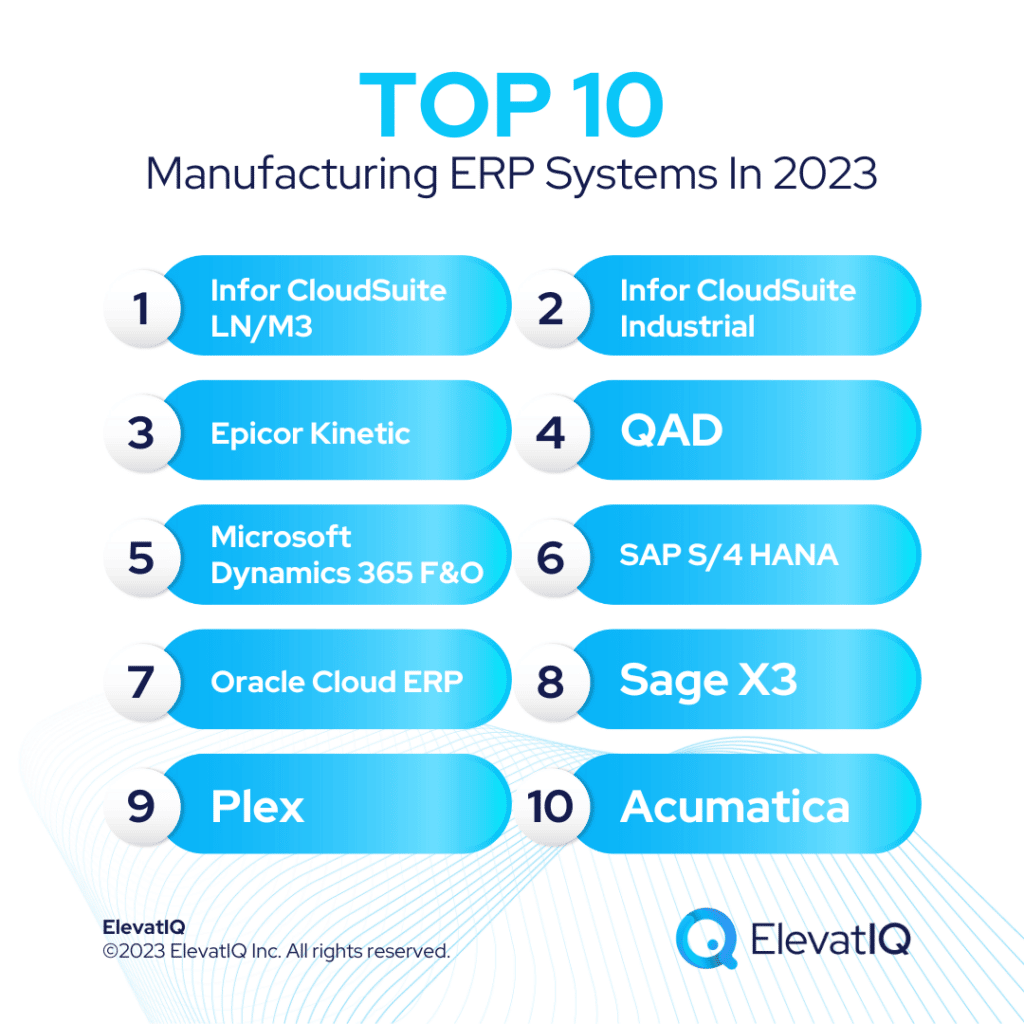 This article outlines the top 10 manufacturing ERP systems for 2023 and their specific design nuances. To finalize this list, we have analyzed hundreds of ERP systems and their capabilities through publicly available information. As well as utilizing insights from our teams' experience in evaluating these ERP systems for our customers. The purpose of this article is not to recommend these manufacturing ERP systems. But help you shortlist a couple of leading options to vet further. Criteria
Overall market share/# of customers. The higher the market share of the product, the higher it ranks on our list.
Ownership/funding. Who owns the ERP vendor? Is it a private equity company, a family or a group of families, or a manufacturing company?
Quality of development (legacy vs. legacy dressed as modern vs. modern UX/cloud-native). The more cloud-native manufacturing capabilities, the higher it ranks on our list.
Community/Ecosystem. The larger the community for a product, the higher it ranks on our list.
Depth of native functionality for specific industries. Does the publisher own the code? Or do they use a white-labeled, third-party add-on to sell a product on their papers?
Quality of publicly available product documentation. The poorer the product documentation, the lower it ranks on our list.
Manufacturing Product Share (and documented commitment of the publisher through financial statements). The higher the focus on manufacturing, the higher the ERP system ranks on our list.
Ability to natively support diversified business models. The more diverse the product, the higher it ranks on our list.
Acquisition strategy aligned with manufacturing. The more aligned the acquisitions are with manufacturing, the higher it ranks on our list.
User Reviews. The deeper the reviews by manufacturing companies, the higher the score for a particular product.
Must be an ERP product. There are several edge products that may have a larger market share than these products. And they may be more successful in their respective categories, such as Salesforce, Workday, ServiceNow. Ariba, or Coupa. But since they don't have the cross-functional capabilities as of today to be qualified as a manufacturing ERP product, none of these edge products qualify on this list.
10. Acumatica
Acumatica is a full-suite ERP designed for the distribution, manufacturing, and construction industries. Its sweet spot would be smaller manufacturers ( with $10 to $100 million in revenue, primarily based in North America). But not suitable for companies with complex manufacturing processes or (with global locations).
Strengths
B2B and B2C Manufacturing Products. Its data model is friendly for B2B businesses, with support for complex customer hierarchies and pricing (and discounting layers). As well as supports divisional/branch accounting with warehouse-level pricing and replenishment strategies.
Diverse Capabilities to Support the Needs of Multiple Business Models. Its design is friendly for businesses that might need support for hybrid business models such as manufacturing and distribution (or manufacturing combined with construction, DTC, or field service). These business models can co-exist as part of the same product offering.
Cloud-native UI and Flexible Pricing Options. The cloud-native architecture provides a superior experience for teams using ERP primarily on mobile devices (such as field crew or sales reps). Consumption-based or named user pricing options might reduce costs substantially for certain business models such as seasonal businesses with labor spikes.
Weaknesses
Limited Global Capabilities. The current multi-entity functionality might be limiting for companies with operationally connected offshore locations.
Limited Mobile Reporting Capabilities. The mobile capabilities are leaner for complex reporting scenarios such as parallel processing. Or reporting labor or machines separately from the same work center.
Multiple Add-ons may be Required for Regulated Industries and Complex Manufacturing. It may require several add-ons such as MES, PLM, and quality. And there might be architectural challenges in making them work together.
Overall, smaller manufacturing startups with the need for superior user experience would find Acumatica attractive. For these reasons, Acumatica maintains the same ranking as last year at #10 on our list.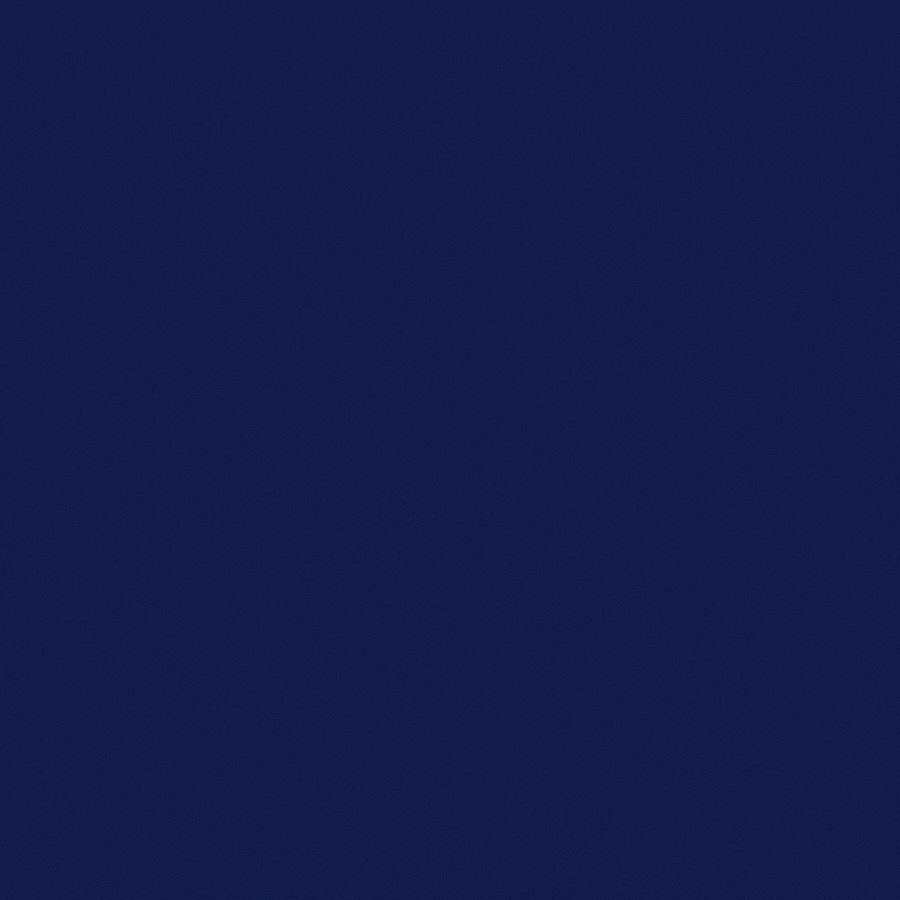 9. Plex
Plex is an integrated ERP and MES solution primarily targeted at large companies in the Toyota and Ford automotive ecosystems. It might not be the best fit for manufacturing companies with diverse business models. Or companies that might not care for MES as much.
Strengths
Last-mile Functionality for Toyota and Ford Ecosystems. It has unique functionality for manufacturers serving in the Toyota ecosystem (i.e., suppliers for Toyota). The unique business processes such as forecasting, collaborative planning, and compliance requirements.
MES-first approach. Plex started as an integrated MES solution and has deep MES capabilities. So companies that might host the processes that traditionally belonged to ERP such as quality, scheduling asset maintenance, etc will appreciate the shop floor's perspective.
Cloud-native UI and Architecture. Just like other cloud-native options such as Acumatica or NetSuite, It has a cloud-native and mobile-friendly UI.
Weaknesses
Limited Core ERP Capabilities. it doesn't have as deep finance and accounting capabilities as global organizations. And it is probably the reason why companies use Plex in the two-tier setting with SAP or Workday.
Limited Mixed-mode Manufacturing Capabilities. Due to its narrow focus on specific manufacturing verticals, it struggles with hybrid manufacturing capabilities required in the high-mix, project, and custom machinery manufacturing.
Limited Ecosystem and Consulting Base. Plex has one of the lowest numbers of installs (with the leanest marketplace and consulting base) among this list of manufacturing ERP systems.
Overall, automotive companies especially in the Toyota and Ford ecosystems would find Plex extremely attractive. We have lowered the ranking of Plex this year due to the limited progress of its solution but still maintains the rank of #9 on the top 10 manufacturing ERP systems.
8. Sage X3
Sage X3 targets large process manufacturing companies (up to $3B in revenue). It can compete with the likes of the larger ERP systems such as Oracle Cloud ERP, SAP S/4 HANA, or Microsoft Dynamics F&O in the process verticals if they don't need as globalized and localized capabilities. It might not be the best fit for manufacturing companies in discrete verticals. Or for SMB manufacturers under $50M in revenue.
Strengths
Last-mile Functionality for Process Manufacturing and Agriculture. These verticals have fairly unique compliance, traceability, and audit requirements such as lot-level reporting, catchweight, and use-before inventory release.
Process Manufacturing-centric Ecosystem. These companies require unique add-ons such as LIMS and weighing scale integration. They also need consulting companies specializing in HIPAA or pharma validation that would understand Sage X3 deeply.
Robust ERP Capabilities for Public Companies. Due to Sage's roots, the accounting perspective of Sage X3 solution would be friendly for companies that have deep audit requirements. For example, complex workflows of GL restrictions or Sarbanes Oxley requirements.
Weaknesses
Limited MES Capabilities. It has limited MES capabilities tailored to discrete manufacturing. The device integrations needed in discrete verticals are likely not to be pre-baked with Sage X3.
Too Big for Smaller Companies. its overarching data model to accommodate the needs of larger companies such as complex departmental budgetary and approval processes might feel overwhelming for smaller companies.
Limited Ecosystem for Discrete Manufacturing. the add-ons such as PLM and CAD integration tailored, along with the consultants with deep expertise in discrete manufacturing verticals are likely to be limited with Sage X3.
Overall, upper-mid process manufacturing and agriculture companies would find Sage X3 to be extremely attractive. Sage X3 ranks a bit lower this year but still maintains the rank of #8 on the top 10 manufacturing ERP systems.
7. Oracle Cloud ERP
Oracle Cloud ERP targets large manufacturing companies with over 10 global locations (over $1B in revenue) and with the workload requirements of millions of transactions per hr. It's primarily suitable for large manufacturing companies that prioritize financial functionality over plant-level needs. Or might prefer to integrate with a best-of-breed solution at the plant level. It's not the best fit for SMB manufacturing companies (with limited IT capabilities internally) seeking full-suite capabilities.
Strengths
Robust Finance Capabilities for Large, Global Manufacturers. Capabilities such as having five layers of GL restrictions, having multiple layers of sub-ledgers, and book closing requirements across divisions.
Proven Solution with Large Workloads. Large companies may process millions of GL entries per hour. These workloads may be even higher for manufacturing companies. And they might need to decouple transactions as a single system might struggle to support the end-to-end transaction of a global enterprise.
Ecosystem. Oracle Cloud ERP has an ecosystem of experienced consultants who have the capabilities to handle the design and architecture of such complex enterprises.
Weaknesses
Limited Last-mile Capabilities. The last-mile capabilities may require the subject-matter expertise of consulting companies as vanilla processes need to be translated for specific micro-vertical needs.
Not necessarily a Manufacturing Solution. the manufacturing and supply chain capabilities of Oracle Cloud ERP is an afterthought. So it's only relevant for companies that need to decouple their processes ( or struggling to support end-to-end processes in one system).
Overwhelming for SMB Manufacturers. Not a fit for SMB companies looking for a turn-key solution tailored to the processes of the specific micro-vertical.

Overall, large, global, and publicly-traded companies would find Oracle Cloud ERP to be extremely attractive. It ranks significantly lower this year due to the number of failures we have seen in manufacturing verticals but still maintains the rank of #7 on this list.
6. SAP S/4 HANA
SAP S/4 HANA targets large manufacturing companies with over 10 global locations (over $1B in revenue) and with the workload requirements of millions of transactions per hr. It's primarily suitable for large product-centric and publicly-traded companies heavy on financial compliance and governance. It's not the best fit for SMB manufacturing companies with limited IT capabilities internally.
Strengths
Enterprise Product Designed for Product-centric Companies. The data model is designed from the perspective of complex product companies. The item master, product model, and warehouse architecture can accommodate the needs of most manufacturing business models.
The Power of HANA to Run Global Operations End-to-end in One System. Our simple test of HANA's capabilities with 100K serialized goods receipt found it to be faster than most systems out there. SAP S/4 HANA could process it under 22 seconds while Oracle cloud ERP took more than 18 mins for the same test. So It would not require as much decoupling of transactions as with other systems.
Financial Governance and Best-of-Breed Architecture. financial traceability is built with each transaction, which makes the transactions and SOX governance flows highly traceable.
Weaknesses
Behind in Cloud Capabilities. The last mile industry capabilities and operational functionality are limited in the cloud version than in the on-prem version.
Too Big for Smaller Companies. Companies looking for a fully baked suite without internal IT capabilities will find it overwhelming.
Limited Last Mile Capabilities and Third-party Pre-integrated Options. The last-mile capabilities available with other ERP systems such as Infor LN or Plex would not be as strong with SAP S/4 HANA.

Overall, large publicly traded, global product-centric companies would find SAP S/4 HANA to be extremely attractive. Sage SAP S/4 maintains the same rank as last year at #6 on this list.
5. Microsoft Dynamics 365 F&O
Microsoft Dynamics 365 F&O targets project-centric manufacturers with several global locations (with localizations in countries where other solutions might struggle). Not capable of processing the workloads of fortune 50 companies, Microsoft Dynamics F&O is extremely powerful for the upper-mid market right below the top two solutions. And would be a more diversified solution than most niche solutions on this list. It's not a fit for SMB companies under $500M in revenue.
Strengths
Product-centric Solution Ahead in Cloud. It has richer functionality for the cloud than SAP S/4 HANA and Oracle ERP Cloud. That allows large manufacturing companies to use the complete suite without requiring too many add-ons.
Best-of-breed Products Integrated at the Database Level. It is pre-integrated with an enterprise-grade best-of-breed CRM and field service solution. Its database layer integration allows it to be more scalable than the other comparable solution.
Powerful Ecosystem and Marketplace Add-ons. Microsoft has a talent and consulting base in countries where finding talent may be a challenge. Its marketplace has add-on solutions from companies as big as Aptean.
Weaknesses
Limited MES Capabilities. The MES capabilities are very lean and can only support basic use cases. The marketplace may have richer MES options available from third parties but would not be Microsoft-owned.
Too Big for Smaller Companies. The smaller companies would find it overwhelming with the configuration and approval flows built for large enterprises.
Limited Last Mile and Best-of-breed Capabilities – The last mile functionality may be a challenge and would require several add-ons. Equally limiting is the best-of-breed capabilities available with SAP, Oracle, or Infor.

Overall, upper-mid manufacturers, especially in project manufacturing with deep layers of approval flows would find Microsoft Dynamics 365 F&O to be extremely attractive. It maintains the same rank as last year at #5 on this list.
4. QAD
QAD targets mid-to-large automotive, electronics manufacturing, and life sciences companies with a depth in Supply Chain. It's especially suitable for companies that require deep layers of collaboration with their vendors for forecasting and planning. But it's not a fit for companies with diverse business models or very small companies.
Strengths
Automotive Functionality. While QAD might not be as strong in accommodating shop floor needs as Plex, its core ERP and international supply chain capabilities are extremely deep.
Designed from the Perspective of Supply Chain. QAD includes several Supply Chain capabilities such as international trade compliance, TMS capabilities with intermodal planning, and S&OP planning are built as part of the core solution, for which you might need several add-ons with other systems.
Last Mile Functionality for Several Industries. Unlike Plex, QAD is slightly more diversified but not as vanilla as the top three solutions. It can provide deep last-mile functionality for several industries such as Life Sciences, Electronics Manufacturing, and Food and Beverage.
Weaknesses
Clunky Technology. While QAD has rearchitected the solution for the cloud, it still uses legacy programming languages underneath.
The Underlying Infrastructure is not as Mainstream as with Other Solutions. Unlike most other solutions, QAD is deployed with tier 2 or 3 cloud vendors. So they might not be as reliable as mainstream cloud providers such as AWS or Azure.
Weak Consulting Base and Ecosystem. QAD has some partners but the ecosystem is virtually non-existent. Also, equally concerning is its coverage for third-party add-ons and marketplaces.

Overall, mid-to-large automotive, life sciences, electronics, and F&B companies would find QAD to be extremely attractive. QAD ranks a bit lower this year but still maintains the rank of #4 on the top 10 manufacturing ERP systems.
3. Epicor Kinetic
Epicor Kinetic targets small-to-mid-size manufacturers with lighter products. As well as the manufacturers that have their compliance driven from the shop floor. It is especially useful for companies looking for a complete manufacturing solution with last-mile functionality delivered as part of the suite. It's not a fit for very complex manufacturing products with deep layers of sub-assemblies.
Strengths
Robust Mixed-mode Manufacturing Capabilities. Unlike IFS or Plex which might struggle with some manufacturing business models, Epicor Kinetic can cover the most.
MES solution Integrated with Shop Floor Hardware. Epicor Kinetic is especially suitable for companies that like to track the quality and asset maintenance in the MES and are shop floor heavy.
Last-mile Capabilities for Several Micro-verticals. It has last-mile functionality for several verticals where complicated back-and-forth integration may be required such as with nesting software.
Weaknesses
BOMs and MRP Engine Not Designed for Complex Manufacturing. Epicor Kinetic struggles with products that might have heavier MRP runs with either deeper subassemblies or a large number of SKUs.
Not the Best Fit for Enterprise-wide Compliance Scenarios. Since Epicor Kinetic uses a third-party add-on for the ERP quality, it struggles with enterprise-wide quality scenarios where the control may be handed over from your RMA team to the shop floor or to procurement.
Weak Ecosystem and Marketplace. Epicor takes a suite approach to its products while selling directly to its customers. This limits the overall consulting and marketplace penetration.

Overall, smaller industrial manufacturers (revenue up to $200-250M) that might be heavy on the shop-floor processes would find Epicor Kinetic to be especially attractive. It ranks a bit lower this year due to the implementation challenges we have seen with Epicor Kinetic but still maintains the rank of #3 on this list.
2. Infor CloudSuite Industrial (Syteline)
Infor CloudSuite Industrial (Syteline) targets SMB OEMs with a large number of SKUs and multiple layers of subassemblies. It is especially beneficial for OEMs that might have short-run jobs – completed on the same day. Not so great fit for companies that might produce complex products with long-standing jobs (with lead times of more than a day or a week).
Strengths
Strong Bill of Materials Compliant with Engineering BOMs. Infor CSI BOMs mimic manufacturing BOMs (as CAD software produces for both materials and processes).
Deep Costing Layers. Multiple costing layers compliant with the inventory layers (such as different overheads and when labor might need to be reported separately from machines, or for parallel processing).
Field Service Integration with the Core Manufacturing Processes. Deep composable serviceable units built as part of the core solution with complex assemblies and back-and-forth interactions of channels to service units in the field.
Weaknesses
MRP Runs and Warehouse Architecture Not Compatible for DTC Manufacturers. CSI's design is not friendly for channel-centric businesses where you might have deeper collaboration between warehouses and where the same SKU may have different replenishment strategies among warehouses.
Weak Financial Traceability. CFOs would need to jump around screens to understand the end-to-end impact of a transaction on sub-ledgers and to find the answers on financial implications.
Weak Ecosystem and Third-party Options. Similar to Epicor, Infor CSI takes the suite approach. So it might be harder to find integration with third-party apps such as HubSpot, Channel Advisor, or industry-specific PLMs.

Overall, OEMs of smaller equipment (revenue up to $200-250M) such as forklifts or school buses will find Infor CloudSuite Industrial (Syteline) especially attractive. Infor CSI ranks a bit lower this year due to the limitation we have discovered during our implementations but still maintains the rank of #1 on this list.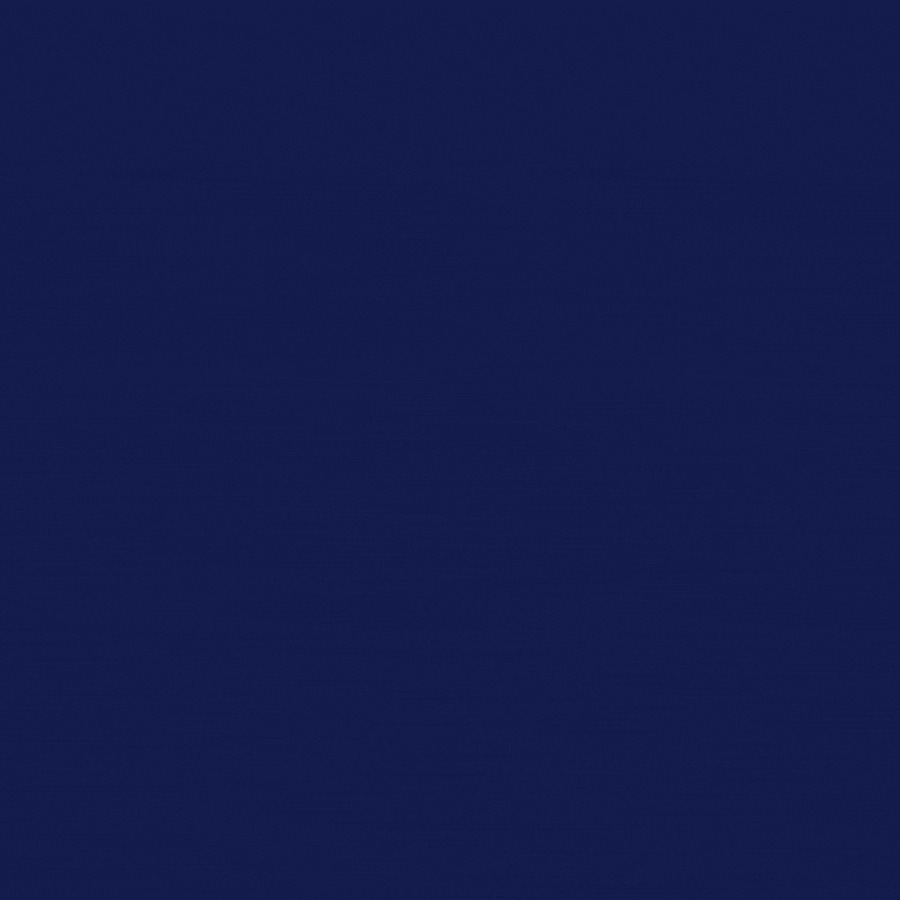 1. Infor CloudSuite LN/M3
Infor CloudSuite LN and M3 are two completely different products and target large manufacturing companies (from $250-$3B in revenue). LN targets complex manufacturing products such as rocketships, satellites, or construction machinery. Infor M3 suits apparel, F&B, and chemical manufacturing.
Strengths
Market Leader in Their Categories. the verticals such as apparel manufacturing require the deeper integration of PLM, vendor portals, and merchandising solutions. Complex manufacturing requires handling units, several layers of allocation management, and international trade compliance.
Best-of-breed Integrations Offered Out-of-the-box. Most tools that a manufacturer would require such as HCM, PLM, data lake, ERP, WMS, TMS, and advance supply chain planning are all pre-integrated with LN and M3 both.
Proven to Handle Large Workloads. While Infor LN and M3 might not be able to match the performance expectations of HANA with millions of journal entries per hr, they have been able to handle the workloads of very large accounts.
Weaknesses
Might Struggle with Diverse Businesses. They will struggle to accommodate several diverse business models as part of the same solution such as construction and distribution.
Legacy UI and Experience. Infor LN and M3 are both legacy solutions with technical limitations to provide the cloud-native experience with universal search, mobile experience, etc.
Weak Ecosystem and Marketplace. The consulting base and marketplaces are both virtually non-existent for both Infor LN and M3 if you need third-party best-of-breed pre-integrated solutions.

Overall, large OEMs with complex product lines would find LN and apparel and Chemical manufacturing would find M3 to be attractive. Infor LN and M3 are the new entrants on this list. While they might not have as much momentum in their ecosystems, they are still one of the best solutions available for their industry segments and rank at #1 on this list.
Conclusion
Selecting a manufacturing ERP system is hard. You have several competing priorities and expensive investments that command efficiency with your operations. While your shop floor is likely to dictate the requirements for your ERP, successful implementation requires that the product meets the needs of all departments equally well.
There are several other ERP systems that are highly popular manufacturing ERP systems and might be a great fit for a lot of industries and situations, such as NetSuite, IQMS, Salesforce/Rootstock, SYSPRO, ECi Macola, JobBoss2, Aptean ProcessPro, Aptean Ross, Aptean Made2Manage, ECi Deacom, ECi M1, GlobalShop, ProShop, Odoo, and GeniusERP that might be as strong as these products or maybe stronger for some industries and market segments.
The only reason they didn't make it to the list is that either they have too small a market share or are too focused on specific industries. Or they might not have as strong native operational functionality to be a strong contender for any industry. In closing, if you are responsible for selecting a manufacturing ERP system for your organization, you most certainly want to include some of these solutions as part of your evaluation.
FAQs