The automotive industry is unique in its ERP needs. Unlike other comparable industries such as aerospace, the consumer-driven nature makes this industry's processes extremely difficult. And unpredictable. With the downstream impact on the whole value chain, these behaviors drive the need for newer and modifications to existing products.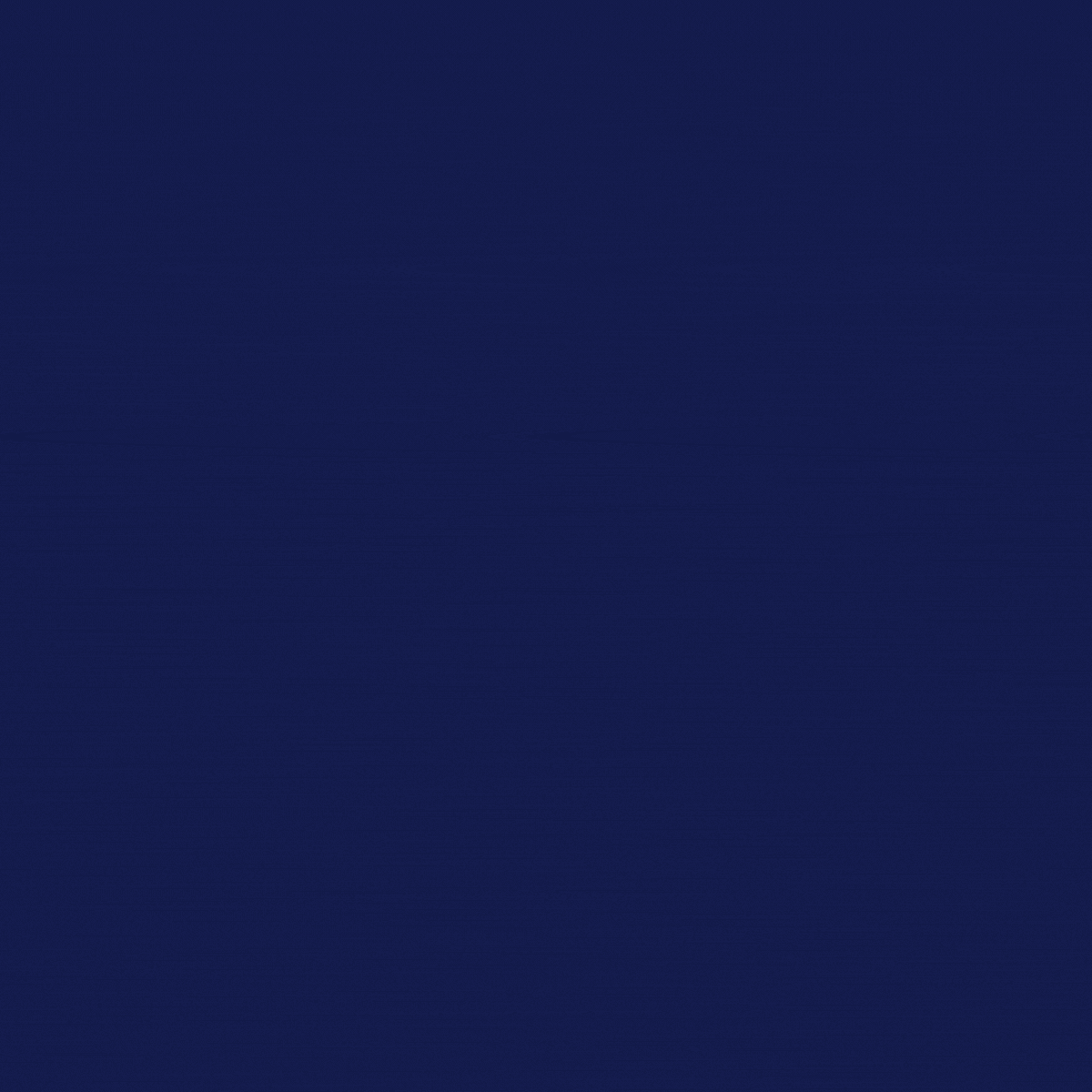 The consumer-centric nature also requires most OEMs to spend significant R&D dollars on consumer research. Why? To differentiate from their competitors. Since OEMs' suppliers inherit demand from their customers, the quality of research is not only critical for the OEMs. But for the whole industry. And because of this reason, collective supply chain collaboration and planning are not optional for this industry. Are there other problems in this industry? Tighter margins are equally important. And that drives the efficiency requirements for shop floors. This industry also has unique scheduling challenges due to the need for specialized skills for each operation.
Finally, the aftermarket business unit may have its own unique challenges, such as serviceable parts. As well as millions of parts in the catalog. These factors make the automotive industry extremely unique with its need for an ERP system. And using an ERP system not designed for the automotive industry may require you to invest significantly. In custom development or integration. So which are the ERP systems for the automotive industry? How about we start with the list of the top 10 automotive ERP systems? To finalize this list, we have analyzed hundreds of ERP systems and their capabilities through publicly available information. As well as our teams' experience in evaluating these ERP systems for our customers. The purpose of this article is not to recommend these ERP systems. Then? To shortlist some options for you.
Criteria
Definition of an automotive company. These are the companies in the automotive ecosystem, including OEMs, aftermarket service providers, manufacturers, and distributors. The list considers companies of all sizes in this ecosystem.
Overall market share/# of customers. The higher the market share among automotive companies, the higher it ranks on our list.
Ownership/funding. The more committed the management to the product roadmap for the automotive companies, the higher it ranks on our list.
Quality of development. (legacy vs. legacy dressed as modern vs. modern UX/cloud-native): The more cloud-native capabilities, the higher it ranks on our list.
Community/Ecosystem. The larger the community with a heavy presence from automotive companies, the higher it ranks on our list.
Depth of native functionality for specific industries. The deeper the publisher-owned out-of-the-box functionality, the higher it ranks on our list.
Quality of publicly available product documentation. The poorer the product documentation, the lower it ranks on our list.
Automotive company market share (and documented commitment of the publisher through financial statements). The higher the focus on automotive companies, the higher the ERP system ranks on our list.
Ability to natively support diversified business models. The more diverse the product, the higher it ranks on our list.
Acquisition strategy aligned with automotive companies. The more aligned the acquisitions are with the automotive companies, the higher it ranks on our list.
User Reviews. The deeper the reviews from automotive companies, the higher the score for a specific product.
Must be an ERP product. It can't be an edge product such as QuickBooks, Freshbooks, Xero, Zendesk, HubSpot, or Salesforce. It also can't be an add-on owned by ISVs or VARs that sits on top of other accounting platforms.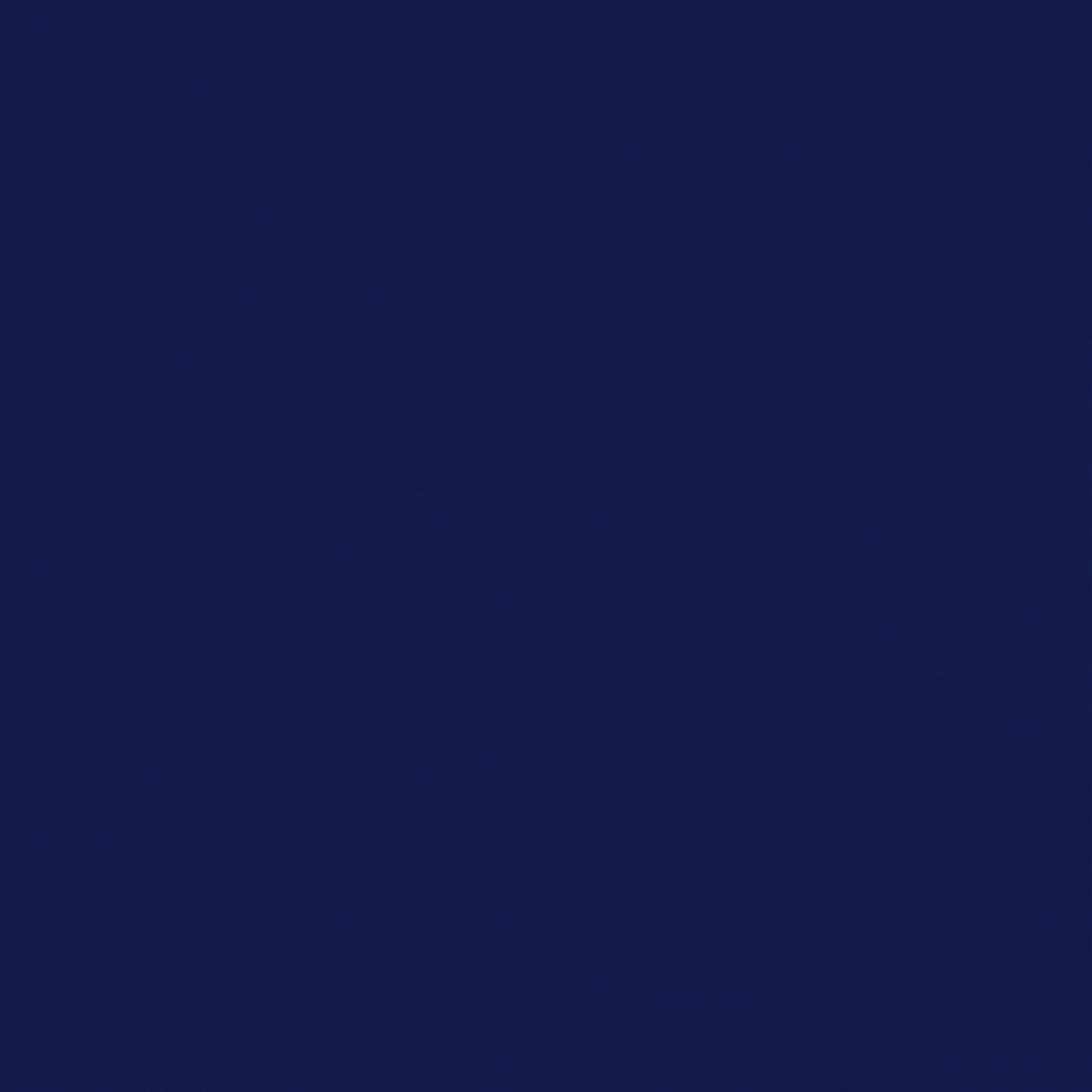 10. Oracle Cloud ERP
Oracle Cloud ERP targets large global automotive companies. It has deep capabilities such as integrating the voice of the customer with the R&D data. Despite being strong with mixed-mode manufacturing and international supply chain capabilities, it might struggle with automotive-specific capabilities.
Also, Oracle Cloud ERP would be suitable for automotive companies that prefer to use it in the best-of-breed or decoupled architecture. In this architecture, the role of Oracle Cloud ERP might be limited to being a financial and HCM system, while other best-of-breed systems might be used for the shop floor needs. As well as for manufacturing. Also, these large companies might have large IT departments and deep Oracle capabilities. So building last-mile functionality on top of the core ERP functionality may not be as challenging as it would be for SMBs with limited IT maturity.
Finally, it might struggle with automotive-specific program management capabilities. Recent updates? The recent acquisitions are not aligned with the automotive capabilities of Oracle Cloud ERP and because of this, we have downgraded it slightly this year and it ranks at #10 on our list of the top automotive ERP systems.
9. Microsoft Dynamics 365 Finance & Operations
Microsoft Dynamics 365 F&O targets larger automotive companies with over $1B in revenue and that may require global operational collaboration among entities. Not a fit for SMB companies. Yet the companies that prefer TMS functionality while using CRM and field service as the best-of-breed solution from Microsoft will appreciate Microsoft Dynamics 365 F&O. Think TMS processes embedded with the ERP than using a separate system.
And automotive capabilities? With limited last-mile functionality available for these companies, it may require custom development. Or automotive-specific add-ons. There is a leaner automotive add-on available with Microsoft Dynamics 365 F&O. But it may not have the same depth as with other solutions.
Also, MS Dynamics F&O would struggle with traceability with larger, complex financial organizations. This is especially true with large public companies in multiple global locations and with a shared services model. But it might be suitable for companies that prefer solution flexibility (and have internal development teams) to develop features on top of the core platform. Recent updates? This year Microsoft has not made any announcements that improve the capabilities for the automotive sector and because of this we have lowered the ranking a bit, but it still maintains the rank at #9 on our list of the top automotive ERP systems.
8. SAP S/4 HANA
SAP S/4 HANA targets large, global, publicly traded organizations with several entities and collaboration needs among entities. It is fit for companies with deep internal IT expertise. As well as with capabilities to develop the last-mile functionality on top of the core solution. Being capable to scale for MRP runs containing millions of SKUs with hundreds of layers underneath, It's perhaps the only solution that can process millions of journal entries per hour. In comparison to other systems such as Oracle Cloud ERP that might require decoupling of your architecture to achieve this scale, SAP S/4 HANA can host these processes in one system.
How about automotive-specific capabilities? SAP S/4 HANA would not have as rich last mile functionality such as PPAP compliance, FMEA analysis, or recall management as with other richer automotive solutions. Sure, there might be automotive-specific add-ons or VARs may have developed solutions to help automotive companies. But natively the solution would not have the same depth for automotive companies as would other specific solutions such as QAD or Infor LN.
Recent updates? SAP has not made any substantial changes to its product strategy that directly benefits its automotive capabilities and because of this we have downgraded its ranking slightly this year but it still maintains the ranks at #8 on our list of the top automotive ERP systems.
7. IFS
IFS targets large automotive companies, especially with the primary business model of MRO and aftermarket. Servicing equipment for various OEMs, these companies support several thousands of complex equipment and a higher number of SKUs than their OEM counterparts. They might perform light manufacturing depending on the part being serviced. Some in partnership with their OEMs. And other times with vendors. These intertwined processes require financial and operational collaboration with OEMs and other suppliers.
How about automotive-specific capabilities? The only capabilities that are directly relevant to the MRO companies. And the perspective is very different. With limited support for multiple business models such as OEM, distribution, and MRO – all in one system, it might also struggle for automotive companies that might require diversified capabilities.
Let's compare IFS with other automotive-focused solutions. Unlike QAD, IFS may not be as efficient with automotive-specific supplier collaboration features. These collaboration features are applicable while performing joint planning with your suppliers. Also, the automotive program management processes with the requirements of R&D inputs as with Plex or QAD. Finally, while IFS may support the generalized supplier approval flow, it might not have automotive-specific KPIs and processes as you might find in QAD, Plex, or IQMS.
In general, it might struggle with out-of-the-box automotive capabilities such as MMOG/LE, ITAF, and recall management. Recent updates? While IFS has acquired more capabilities to expand its scope in other industries such as Automotive, it's still not comparable with other automotive-focused solutions. And for these reasons, we have upgraded its ranking slightly this year, and now maintain the ranking at #7 on our list of the top automotive ERP systems.
6. Epicor Kinetic
Epicor Kinetic targets SMB automotive companies, especially the ones heavy on shop floor activities. Ideal fit for companies that might host the schedule and quality processes inside the MES, just like Plex. With the limited capabilities to combine all perspectives including procurement, RMA, and shop floor, may not be the best fit for companies that utilize ERP for scheduling and centralized quality management.
How does it compare with other similar solutions such as Infor CloudSuite Industrial (Syteline)? Epicor's BOM structure might not be as friendly for automotive companies that care for the tight correlation between operations and materials. It might also struggle with companies with complex MRP run needs. In general, Epicor Kinetic performs better when the MRP runs are lighter either due to the lower number of SKUs. Or the fewer layers and components that need to be updated with each MRP run. With limited field services capabilities, it might not be the best fit (or may require third-party add-ons) for the companies that might be deeper into the aftermarket processes.
However, Epicor Kinetic is slightly better for diverse automotive companies as it can support many different business models. And provides several tools pre-integrated with the solution. For example, Epicor Kinetic is likely to have pre-integrated CAD and PLM software, which might require custom integration with other software. But it might not have as deep Honda and Toyota supplier ecosystem functionality as with QAD, Plex, or Infor LN. Recent updates? Epicor Kinetic's recent acquisition of KBMax for configure-to-order processes, eFlex Systems for cloud MES and integration with shop floor scales, and Evron's field service solution help them provide a much stronger suite-centric offering for automotive companies but it still maintains the rank at #6 on our list of the top automotive ERP systems.
5. IQMS
IQMS/DELMIAworks targets discrete manufacturing verticals, and automotive is a very strong vertical for them. Like other automotive-specific solutions on this list, such as QAD and Plex, IQMS offers very deep capabilities for automotive companies out-of-the-box, including MMOG/LE, APQP, gauge R&R, and PPAP compliance. These capabilities are especially friendly for companies in the Honda ecosystem. As well as it's certified for Honda suppliers.
As for their product strategy, unlike other legacy solutions on this list that have been rearchitected for the cloud-native experience, IQMS still has a very patchy and legacy interface in some application areas. IQMS also doesn't have as vibrant a community as some of the other solutions on this list, which limits options for companies if they want to find talent in the market to support their product. It's much easier to find talent for solutions such as SAP, Oracle, or Microsoft. And typically, the consulting costs are higher in the long duration if there is a limited talent pool available to support the product in the long term.
Recent updates? IQMS hasn't made any changes in 2022 that directly benefits automotive companies and as a result, it still ranks at #5 on our list of the top automotive ERP systems.
4. Infor CloudSuite Industrial
Infor CloudSuite Industrial targets SMB OEMs with hybrid manufacturing business models. Designed for products with quick runs, it might not be the best fit for manufactured products with operations that might take more than a day – from start to finish. Built to support complex MRP runs with a large number of SKUs, it's especially friendly for aftermarket companies. But why aftermarket? Due to the complexity of their business model and field service needs. For example, the CSI's data model supports serviceable product assemblies with nested serial numbers for each component as part of the service BOMs.
How about ecosystem-specific capabilities such as Honda, Toyota, or Ford? They are not as strong as in the case of Plex and QAD. And likely to be similar to Epicor Kinetic but Kinetic might require add-ons for centralized and enterprise quality management. Infor CSI, on the other hand, can host within the solution. How about industry4.0 capabilities and hardware integration? Infor CSI may not provide as much pre-baked hardware integration as would Epicor Kinetic. As for their community, Infor CloudSuite Industrial has a slightly more vibrant community than the other focused solutions on this list, such as Plex and QAD. So you will have more access to the talent than with other solutions.
Similar to other legacy solutions on this list, Infor CSI has been rearchitected as a cloud-native experience but the experience will have a steep learning curve due to its legacy practices. Recent updates? The only change Infor made in 2022 is to acquire the MES solution Lighthouse, which will help automotive companies with industry4.0 capabilities, and because of these reasons it still maintains the rank at #4 on our list of the top automotive ERP systems.
3. Plex
Plex targets automotive companies, especially in the Toyota and Ford ecosystems. Built to provide last-mile S&OP and compliance capabilities for manufacturers and suppliers in these ecosystems, it is not strong with its finance and accounting capabilities. Originating as an MES solution, it struggles with diverse business models. For example, when Toyota manufacturers might also require project manufacturing capabilities, it's not the best fit and may require you to take shortcuts than being a natural fit for such business models.
Also, when the shop floor is the critical success factor for companies, their architecture generally is very different. In this architecture, the scope of ERP is not as broad and is essentially used for financial reporting. As well as when quality and scheduling processes need to be hosted inside MES. Solutions such as Plex, similar to Epicor and IQMS, would be a strong fit for this architecture. But not so much when these processes must reside inside ERP and not inside MES. How about cross-functional supply chain processes? Although not as strong, they are tailored for automotive use cases.
As for their market share, Plex is also not as widely adopted as some of the other solutions on this list, such as Infor CSI, Epicor Kinetic, and Infor LN. Pre-integrated with PLM and CAD, it has super-rich capabilities for program management for automotive OEMs. With the need for skills to be integrated with scheduling processes, Plex MES is natively built to support the shop floor needs. Recent updates? Plex has announced a major piece of functionality for the Ford ecosystem but the diverse business models might not appreciate the limited scope of Plex and because of this reason, it ranks at #3 on our list of the top automotive ERP systems.
2. Infor LN
Infor LN targets large automotive companies, especially dominant in the Honda ecosystem, due to the last mile compliance and S&OP capabilities available for companies in these ecosystems. While Infor LN may be a great fit for diverse manufacturing business models, the pure-play capabilities for Toyota and Ford ecosystems might be stronger with Plex. In addition to being a strong automotive ERP, it offers pre-integrated, best-of-breed capabilities such as Infor Nexus for Supply Chain control tower planning across various modes of transportation. As well as WFM for workforce management, Infor WMS for warehouse management, and specialized automotive-specific PLM solutions. Infor LN is perhaps the only solution that is a true replacement for SAP S/4 HANA for large automotive companies that might not be able to afford millions of dollars in building these capabilities on top of SAP S/4 HANA.
Not dependent on the custom code and error-prone add-ons, the pre-integrated functionality reduces the implementation time and risks. As for their market penetration and size, Infor LN is localized and globalized in 50 countries. These multi-legislation capabilities allow Infor LN to provide a centralized view for global corporations without having to keep some countries in a separate database or ERP system.
While Infor LN may have extremely deep automotive functionality, its broader capabilities are limited. This limitation makes it harder for it to accommodate diverse business models for businesses that might be operating in multiple industries. Recent updates? Infor LN is perhaps the first solution that will be integrated with the Lighthouse solution and will be able to compete with other solutions such as Plex, IQMS, and Epicor and because of these reasons, Infor LN maintains the rank at #2 on our list of the top automotive ERP systems.
1. QAD
With multi-legislation capabilities in more than 30 countries, QAD targets large automotive companies. It's especially a fit for companies that care for deep supply chain capabilities provided as part of the core ERP solution. While QAD might not be as strong with the Toyota, Honda, or Ford-specific capabilities, it's superior when automotive companies need joint forecasting capabilities with their suppliers. In comparison to Infor LN, QAD takes a similar approach to Oracle ERP Cloud and Microsoft Dynamics F&O. And the approach is? Embedded TMS capabilities as part of the solution. Some companies might prefer these capabilities to be embedded with the ERP process. The other companies, on the other hand, would prefer to use best-of-breed architecture for supply chain capabilities as with Infor LN or SAP S/4 HANA.
And the technology? In comparison to Infor LN, QAD's UI is business user-friendly and doesn't require developers to customize the look and feel of the product. Compared to other automotive-focused solutions such as Plex or Infor LN, it has a slightly broader application. For companies, which might require diverse capabilities such as discrete and process manufacturing capabilities built as part of the solution.
The weaknesses of QAD would be its technology stack and infrastructure, which still uses very legacy programming languages and are not hosted on the mainstream cloud providers. The mainstream cloud providers have deeper pockets to maintain the infrastructure and security and are more reliable. Recent updates? QAD's focus has been on including more supply chain capabilities that would traditionally reside in a dedicated S&OP solution. These capabilities only make QAD a strong solution for diverse automotive companies and because of this, it maintains the rank at #1 on our list of the top automotive ERP systems.
Conclusion
Automotive companies are unique in their needs. The needs could vary in how they forecast their products and how that impacts the demand for the supplies in the automotive ecosystem. They also have a unique quality and reporting requirements for each ecosystem, including Toyota and Honda. Not being able to comply with the ever-changing demands of their OEMs may put their scorecards at risk. Because of this reason, automotive companies require deep automotive-specific capabilities. Using a vanilla ERP for automotive companies could make the implementation risky and expensive due to the need for custom development and error-prone add-ons. If you are evaluating an ERP system for your automotive company, make sure you don't drown in the generalized ERP features, which would be the critical success factors for your implementation. And hopefully, this list could help you narrow down some options for you.
FAQs