While most ERP systems may appear alike in terms of their capabilities, they all serve a specific size of customer base. As companies grow in their size, they go through several stages of growth (with varying process complexity). And each phase is different with the amount of planning and control required. The startup phase is unique. In this phase, the company has not gone through the process of standardizing process maps and optimizing around bottlenecks. These companies also can't afford to spend on expensive integration or implementation projects. Additionally, there is very little value in these activities as the transaction volume is not high. The planning function is manageable in spreadsheets, with a couple of people responsible for forecasting, scheduling, and planning.
The ERP systems designed for this phase? They can be implemented in the self-serve mode with some assistance from software providers (or consulting companies). Since these ERP systems are overly simplified to make them usable by novice users, they limit the options for organizations with much deeper needs. Specific limitations? The depth of object hierarchies. As well as 1:N scenarios in breaking the processes or consolidating them.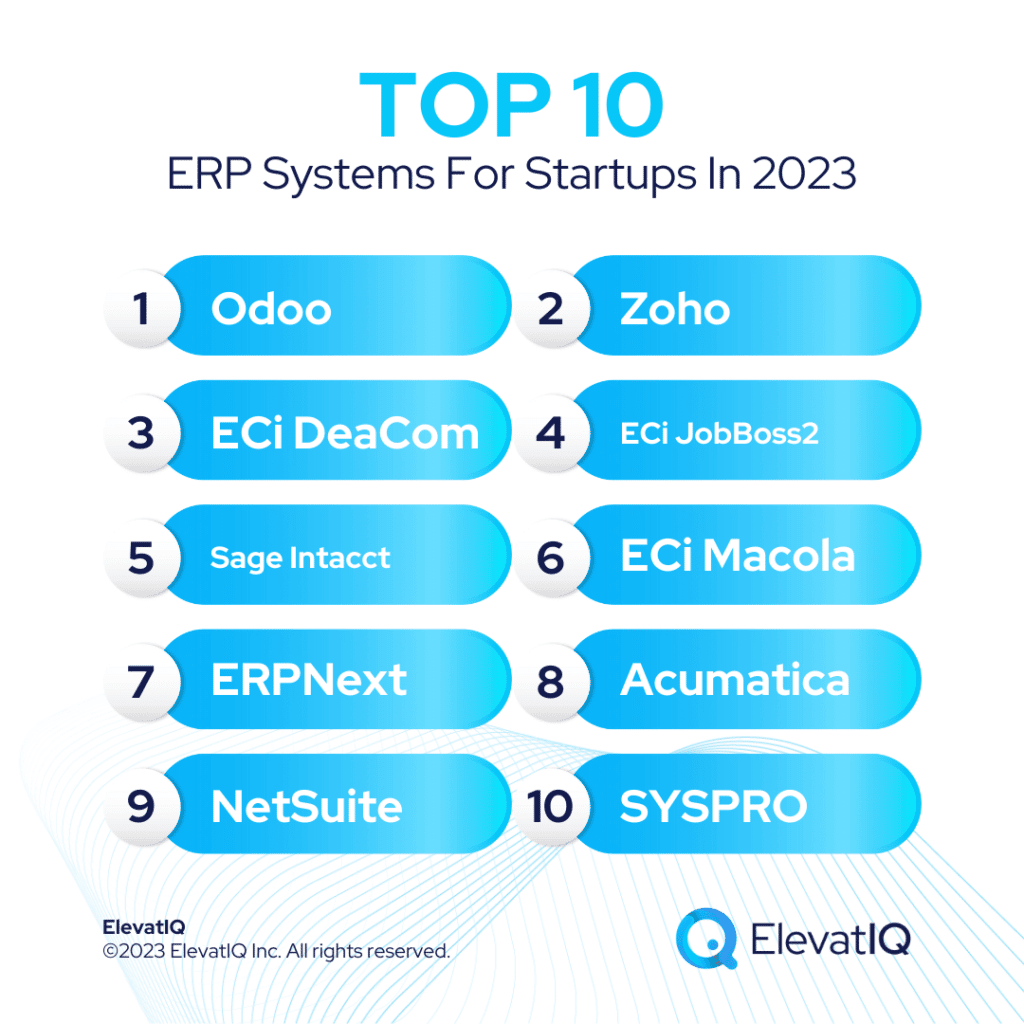 So which are the ERP systems designed specifically for the needs of startups? How about we start with the list of top 10 products? To finalize this list, we have analyzed hundreds of ERP systems and their capabilities through publicly available information. As well as our teams' experience in evaluating these ERP systems for our customers. The purpose of this article is not to recommend these ERP systems but to provide you a few options to vet further.
Criteria
Definition of startups. Less than $5 mil in revenue or less than ten employees. Founder leading most of the functions. 1-2 employees for each function, including accounting, purchasing, and operations. $0-30K implementation budget.
Overall market share/# of customers. The higher the market share among the startup companies, the higher it ranks on our list.
Ownership/funding: The more committed the management to the product roadmap, the higher it ranks on our list.
Quality of development: (legacy vs. legacy dressed as modern vs. modern UX/cloud-native). The more cloud-native capabilities, the higher it ranks on our list.
Community/Ecosystem: The larger the community with a heavy presence from the startups, the higher it ranks on our list.
Depth of native functionality for specific industries. The deeper the publisher-owned out-of-the-box functionality, the higher it ranks on our list.
Quality of publicly available product documentation. The poorer the product documentation, the lower it ranks on our list.
Startup market share and documented commitment of the publisher through financial statements. The higher the focus on startups, the higher the ERP system ranks on our list.
Ability to natively support diversified business models. The more diverse the product, the higher it ranks on our list.
Acquisition strategy aligned with startups. The more aligned the acquisitions are with the startup market, the higher it ranks on our list.
User Reviews. The deeper the reviews from the startup companies, the higher the score for a specific product.
Must be an ERP product. It can't be an edge product such as QuickBooks, Freshbooks, Xero, Zendesk, HubSpot, or Salesforce. It also can't be an add-on owned by ISVs or VARs that sits on top of other accounting platforms. 10. SYSPRO
SYSPRO is a single-tenant product nearly identical to ECi Macola, Microsoft GP, SAP Business One, or Infor Visual. It packages a much deeper operational functionality for small discrete and process manufacturers and distributors.
It's not as globalized and localized as SAP Business One. But the financial capabilities are similar. How? With deep support rich UoMs for complex distribution businesses. As well as activity-based accounting, and layers of object hierarchies to support several processes and business models. But because of these deep capabilities, the product will require consulting help to implement. And startups might struggle to implement in the self-serve mode.
The manufacturing and distribution capabilities are likely to be similar to Acumatica or NetSuite for businesses. Businesses of what size? With one or a couple of sites in the US. But the solution is not as cloud-native as the newer players. The operational and financial capabilities are deeper than Odoo and Zoho. But because of this complexity and the need for implementation dollars, it makes it less desirable for startups. They need a simpler solution that they can pick up easily in the DIY mode. We have downgraded SYSPRO a bit this year as other products have made advancements that are friendlier for startups. But it still maintains the rank at #10 on this list of the top 10 ERP systems for startups.
9. NetSuite
NetSuite is a multi-tenant, multi-entity solution targeted primarily at distribution, B2C, and commerce-centric organizations. It has a very attractive price point for companies starting on their ERP journey, with the implementation fee as low as $30K. And with the assumption that the customer will be responsible for much of the heavy lifting while NetSuite simply advises them.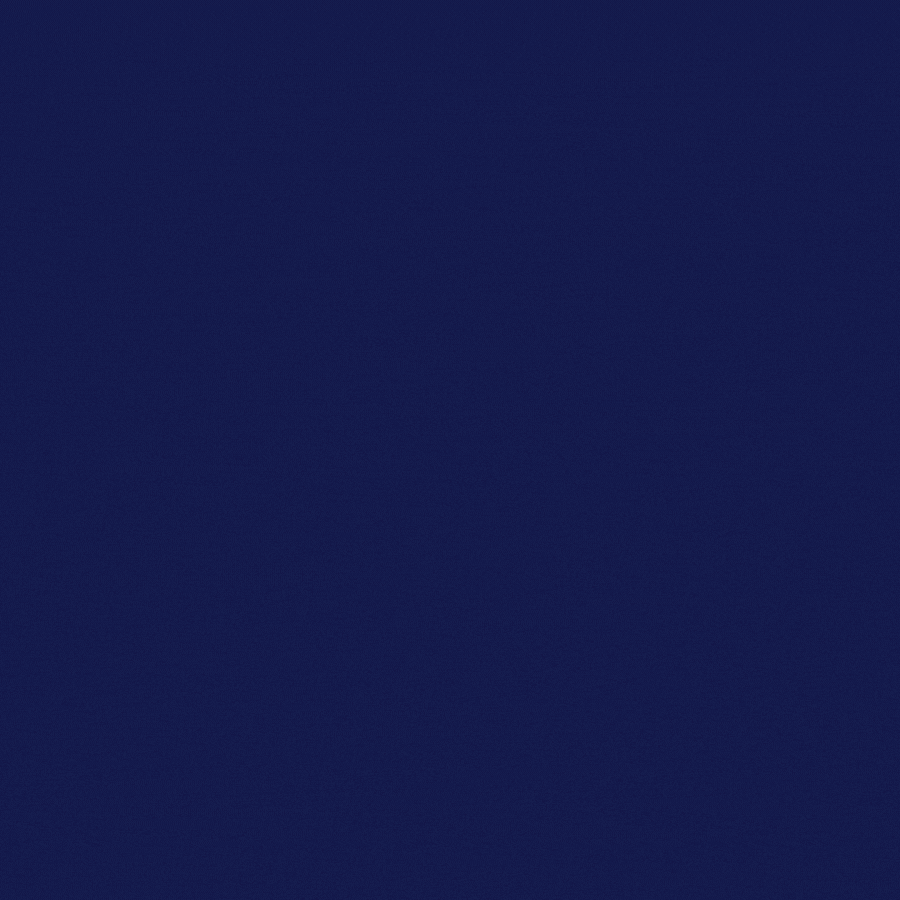 While the implementation price point may be attractive for startups that might be in the upper range of this segment, the product is the most complex of all on this list. And it will definitely require consulting help to implement it. NetSuite's object and process model is way richer than Odoo or Zoho and similar to Acumatica and Sage Intacct. It's also a far more globalized solution than Acumatica and has deeper operational capabilities than Sage Intacct for product-centric companies.
While NetSuite is an amazing product for slightly larger organizations, the complexity makes it less desirable for startups. And the companies that might be seeking a simpler solution that they can pick up easily in the DIY mode. We have downgraded NetSuite a bit this year but it still maintains the rank of #9 on this list of ERP systems for startups.
8. Acumatica
Acumatica is a multi-tenant, multi-branch solution primarily targeted at companies based in the US and UK. The solution has limited capabilities for startups that may have global operations in multiple countries requiring tax and regulatory compliance in those countries. The solution primarily targets distribution, construction, manufacturing, and field service organizations.
Unlike NetSuite, Acumatica promotes its products primarily through a network of resellers. Like NetSuite, Acumatica has come up with a similar offer for professional services with a very low dollar amount for implementation. But the model is extremely rigid and expects its customers to do much of the heavy lifting in the DIY mode.
Just like NetSuite, Acumatica may be attractive for startups that might be outgrowing their startup phase. But they might still not be in the position to hire expensive consultants or go through the painful process of integration. It offers several native integrations such as integration with Shopify, BigCommerce, out-of-the-box POS, PLM, and marketplace integrations.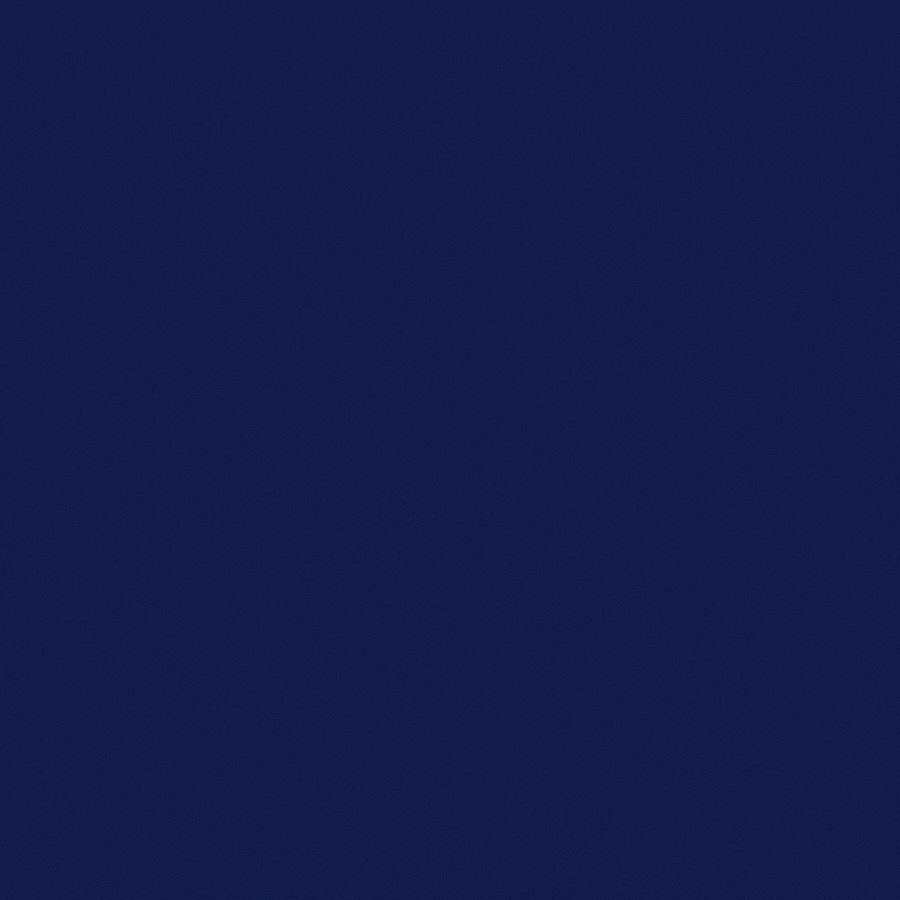 While integrations could be handy for late-stage startups that may have experienced growth with their transactions and warehouse activities, the products' design is not as simple and would require consulting help. The companies will also need to allocate a budget to maintain the expensive and error-prone integrations.
While Acumatica is fairly similar in capabilities to NetSuite, startups might find it easier than NetSuite due to its smaller size and simpler design targeted at smaller companies outgrowing QuickBooks. We have downgraded Acumatica a bit this year but it still maintains the rank of #8 on the list of ERP systems.
7. ERPNext
ERPNext is an amazing solution for startups with technical skills. It has a similar distribution strategy as Odoo and has a vibrant community of open-source developers. But it's not as well adapted as Odoo. The solution is ideal for eCommerce and indsutry4.0 startups as their founders are highly technical and have coding backgrounds.
The products' design is similar to Odoo but may not be as rich as Odoo as it's a new entrant in the market. The solution has a similar feel as QuickBooks and is super easy to implement in the DIY mode. Like Odoo, it will support basic transactions that startups need. But it would not have the depth with their business objects and process models that Acumatica or NetSuite will offer to support organizations once they outgrow their startup phase.
ERPNext will also not contain industry-specific last-mile functionality that you might find in other richer solutions that target niche startup industries such as ECi DeaCom, ProShop, GlobalShop, and JobBoss2. We have downgraded ERPNext a bit this year but it still maintain the rank of #7 on our list of the top 10 ERP systems for startups.
6. ECi Macola
ECi Macola is very similar to SYSPRO in its capabilities. It's a legacy product that Exact sold to ECi. ECi currently maintains and sells it with over 1K+ customers. It prepackages very deep functionality compared to Odoo or ERPNext for small manufacturers and distributors. But it's not as robust as Acumatica or NetSuite. ECi has a very strong private equity backer that has been trying to grow the company with aggressive acquisitions.
They have several products in their portfolio. And the product strategy is not entirely clear how committed ECi will be to Macola. But Macola is a very different product with its deeper distribution capabilities than other products in its portfolio, such as ECi M1 or JobBOSS2. So it's very likely that ECi will continue the development on Macola.
While the solution is easier and less complex than Acumatica or NetSuite, it's complex enough to require consulting help. And it will not be as easy as Odoo, ERPNext, or Zoho that companies can implement in the DIY mode. We have downgraded ECi Macola a bit but it still maintains the rank at #6 on our list of the top 10 ERP systems for startups.
5. Sage Intacct
Sage Intacct product targets service-centric industries that have a deeper need for multi-entity functionality. While it has extremely deep financial capabilities that might be suitable for even mid-size professional service firms, it lacks the depth of operational functionality that the product companies such as manufacturing, distribution, or retail would require.
The financial capabilities are much deeper than QuickBooks enterprise, Microsoft GP, Zoho, Odoo, and most products listed on this list. But if you are a distribution or manufacturing company, you might need several add-ons, integration, or custom development for it to work for your needs.
The product is not as simple as QuickBooks or Odoo and would most likely require consulting help to be able to implement it as it targets slightly larger organizations. But if you are a service startup such as a non-profit, construction, marketing agency, or financial services, Sage Intacct could be a great option. It can provide much deeper capabilities than QuickBooks or other accounting software that you might be using right now. We have upgraded Sage Intacct on this list substantially due to its acquisition of Brightpearl and now ranks at #5 on our list of the top 10 ERP systems.
4. ECi JobBoss2
ECi JobBOSS2 is the new cloud-native product that combines the best of JobBOSS and E2 Shoptech. JobBOSS was the simplest product purpose-built for smaller custom manufacturing startups that allowed them to configure, schedule, and manage production sites without expensive help from consultants. In comparison, E2 Shotech was a far more robust product similar sized to SYSPRO or Macola but targeted for smaller jobs and machine shops.
E2 Shoptech had deep capabilities that products such as GlobalShop or ProShop are likely to have. But this also makes the product harder for companies to implement without consulting help. Additionally, most of these packages lack deeper accounting, inventory, and procurement functionality as they are designed from the perspective of shop floor operators. Once ECi JobBOSS2 is completely rolled out, it's likely to retain the development flavors of JobBOSS.
The development framework of JobBOSS is likely to make it easy for companies to configure it in the DIY mode. But it will also have a much deeper functionality for machines and job shops that is likely not available in other vanilla solutions such as Odoo or ERPNext. ECi JobBOSS2 still maintains the rank at #4 on our list of the top 10 ERP systems for startups.
3. ECi DeaCom
ECi DeaCom is the simplest purpose-built solution for process industries, including food and beverage distributors, pharma and cannabis manufacturers, and DTC brands. While DeaCom has many features required for smaller distributors and manufacturers, it's not as limited as other solutions like QuickBooks or ProShop with its transactional integrity and has an SQL-based datastore as its database.
ECi DeaCom enjoys a unique position in the market for smaller process-centric companies that will require significant development and integration with other competing solutions such as Odoo or ERPNext. Even Acumatica or NetSuite will struggle in these verticals and will require several add-ons. These companies require unique capabilities with traceability, recall management, route accounting, and serial number requirements.
ECi DeaCom was born in the cloud, but it's not as well adapted as NetSuite or Acumatica and has just over 200 customers. But ECi DeaCom can easily be implemented in the DIY mode without requiring much consulting and implementation help. ECi DeaCom still maintains the rank at #3 on our list of the top 10 ERP systems.
2. Zoho
Zoho has a very similar offering as Odoo, with a very large market share in the CRM and HCM markets. And it has a similar market strategy as Salesforce or Workday but with much smaller customers. Due to their cost model, and since the vast majority of their development is done in India, they are one of the cheapest in the HCM and CRM market, with a per-seat license that could be as low as $1 per month.
Zoho is a great fit for startups in the professional services, distribution, healthcare, and eCommerce categories. Similar to Odoo, Zoho is especially attractive for companies that may have internal technical capabilities or might want to extend the existing platform on top of what is offered out of the box.
Once companies outgrow the startup phase, they will struggle with Zoho with complicated scenarios such as consolidated invoicing or complex allocations. But the solution is simple enough for companies to implement in the DIY mode with minimum consulting help or dollars. For these reasons, Zoho lands at #2 on our list of the top 10 ERP systems for startups in 2022.
1. Odoo
Odoo is one of the most straightforward products for startups to consider, with deeper operational capabilities than other cloud accounting solutions such as QuickBooks, Xero, or FreshBooks. It has a very affordable business model for each app that easily integrates with most other offerings like ERPNext or Zoho.
Odoo will not have the last-mile functionality for niche industries out-of-the-box that other solutions such as ECi DeaCom or ECi JobBOSS may have. But it's a rich solution for eCommerce companies and industry4.0 integrators that have in-house capabilities to extend the solution to support their internal processes.
Like Zoho or ERPNext, Odoo's object and process model is not as rich as Acumatica or NetSuite. But that is also the reason why Odoo's design is so friendly to startups. And it doesn't require as expensive consulting help to implement it. For these reasons, Odoo still maintains the rank at #1 on our list of the top 10 ERP systems for startups.
Conclusion
The solutions designed for startups provide the bare minimum that a startup will likely need without consulting help to set up and maintain. These solutions also provide essential pre-baked integrations. And they offer far deeper operational capabilities than other cloud accounting solutions that would require several add-ons.
If you are a startup currently on QuickBooks, Xero, or FreshBooks, you must take a serious look at these solutions. But make sure you don't hang on to them for way too long or over-customize. Once you outgrow these solutions, the solutions designed for the next stage can provide far superior ROI and efficiency at that stage when you are in a position to afford consultants who can design your processes for the next phase of your growth.
FAQs